인터뷰와 글쓰기: Courtney Cintron / 영어 번역
original, English-language version available HERE
–
"여러분에게 연습은 어떤 의미인가요?'"

–
우리는 예술 행정인으로 일하는 과정에서, 연습의 의미가 전통과 관점에 따라 달라질 수 있음을 이해하게 됩니다. 우리 가운데 일부는 뮤지션의 커리어 관리 또는 이를 위한 조직을 관리하는 일에 종사하기 희망하고 있습니다. 그런데 때로는 뮤지션의 연습과 행정인의 현장 실무 사이에 단절이 발생하기도 합니다.  이 때 연습에 대한 서로 다른 두 가지 접근 방식을 어떻게 조화시킬 수 있을까요? 이러한 통합 작업은 시카고 현지 음악인들의 연습에 대한 생각과 태도를 알아보는 데서 출발하는 것이 좋을 것 같습니다.
그래서 5명의 시카고 뮤지션들에게 음악과 관련된 연습이 어떤 의미를 갖는지 물어보는 인터뷰를 진행했습니다. 이들은 모두 전통적 연습과 비전통적 연습을 둘 다 경험한 뮤지션들입니다. 많은 음악인들은 여러 규칙을 배우며 성장하지만 훗날 이 규칙들을 깨트리기도 하며, 그 과정에서 몸과 마음과 정신을 모두 아우를 수 있는 새로운 연습 방식을 찾기 위해 끊임없이 고민하고 있습니다. 많은 행정인들은 음악이라는 언어에 능통하지 못한 것이 사실이므로, 뮤지션이 커리어 목표를 달성하도록 효과적으로 지원하기 위해서는 임프로비제이션, 싱코페이션, 케이던스 등 음악적 언어에 익숙해질 필요가 있습니다. 이렇게 할 때 새로운 아이디어가 샘솟고 이를 바탕으로 새로운 행정 실무 방식을 고안할 수 있게 됩니다.
–

–
–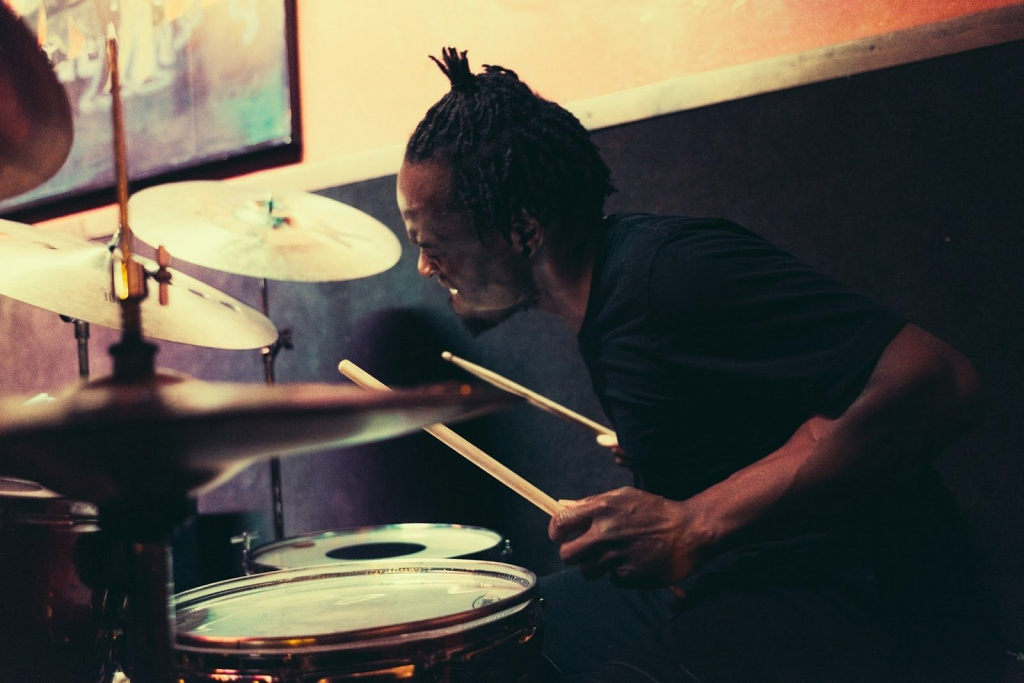 개브리엘 월러스(Gabriel Wallace)
나에게 연습이란
"
제가 생각하는 연습은 자신의 악기를 연주하고 연구하며 의식적으로 향상을 도모하는 과정입니다. 여기에는 목표 설정, 기술 연마, 그리고 앞선 시대의 음악인과 현재 동료들의 성과를 흡수한 후 필요에 따라 변화, 조정하는 작업이 모두 포함되죠. 개선의 필요성을 24시간 인식하고 있는 마음가짐이라고 할까요. 연습이 최고의 성과를 거두는 데 필요한 촉매제는 바로 겸허함, 정직함, 진심, 그리고 노력입니다.
"
Wallace is a DW Drums, Zildjian Cymbals, and Vic Firth Sticks Artist
–
–

이바 비(Eva Bee)
나에게 연습이란
"저에게 있어 첼로 연습은 명상적인 동시에 고통스런 시간입니다. 스케일, 긴 활쓰기 등 전통적이고 기초적인 연습법은 종종 지루하게 느껴지죠. 그러다가 때때로 명상적인 상태를 경험하기도 하는데, 명상적이고 사색적인 상태가 되면 일견 재미없고 단순해 보이는 요소들도 새롭고 신선한 시각으로 바라볼 수 있게 돼요. 여기에서 더 나아가 창조적이고 음악적인 표현이 가능해지는 고양된 순간으로 이어지기도 하고요. 음악을 통해 제 자신을 표현하는 데 필요한 자신감을, 저는 연습을 통해 얻습니다."
Eva Bee is in a band called Moonrise Nation. She is one of three singer/songwriters in the group, as well as the cellist.
–
–

콜 드제노바(Cole DeGenova)
나에게 연습이란
"저에게 있어 연습이란, 예전에는 테크닉적인 요소 그리고 음악과 예술 분야에 정착된 전통을 점진적으로 향상시키는 훈련 과정이었는데요. 지금도 물론 새로운 기술과 영감을 찾아 연습하긴 하지만, 현재 저의 연습 과정은 무엇보다도 저만의 고유한 사운드와 창의적인 독자성을 갈고 닦는 데 초점을 맞추고 있습니다. 지금까지 걸어온 길을 인정하는 동시에, 삶에서나 무대에서나 끊임없이 변하는 제 주변 환경을 인식하고 반영할 수 있도록 제 감각과 의도를 혁신적이고 유연하게 유지하면서 말이죠."
As a pianist, vocalist, and composer Cole DeGenova has spent most of his life crafting his eclectic artistic voice, beginning his career at age 16 as a jazz pianist around his native Chicago.
–
–

윌리엄 커크(William Kurk)
나에게 연습이란
"

연습은 영구적으로 지속되는 과정입니다. 공연하는 동안에도요. 저는 연습을, 발전을 거듭하는 공연 과정으로 봅니다. 악기 연주자로서, 보컬리스트로서, 또는 댄서로서 공연하는 매 순간은 새롭게 찾아낸 가능성을 시험하는 과정이에요. 준비 과정이 핵심이고, 공연은 그에 따라오는 결과물입니다. 모든 예술적인 노력에 담긴 의도는 예술에 목적과 의미를 부여하는 원칙을 세우는 데 기여하죠. 연습은 모든 예술에 있어 시작과 마지막을 관통하는 통로입니다.

"
Formal vocal training for William Kurk started with his grandmother, Dr. Lena McLin, at age 13. Prior to that, he studied the flute, trumpet, guitar, and bass guitar. Piano would eventually become Kurk's instrument of choice.
–
–


어맨다 런지(Amanda Runge)
나에게 연습이란
"제가 연습을 바라보는 관점은 그동안 근본적인 변화를 거쳤어요. 현재 저에게 있어 연습이란 온몸이 관여되는 과정입니다. 제 악기의 물리적인 작동 원리를 파악하고 그 모든 잠재력을 발휘하는 연주 방법을 연구함으로써 저 스스로 제가 원하는 예술가가 될 수 있도록 도움을 주는 시간이죠. 그리고 나서는 작품을 공부하고 공부하고 또 공부합니다. 제가 표현하고자 하는 바를 제대로 표현할 수 있으려면 작품을 우선 속속들이 알고 있어야 하니까요."
As a child growing up in Wisconsin, Amanda Runge found her voice sitting on her older sister's high school musical theater rehearsals, singing loud from the audience. By age 14, she had her professional opera debut singing the role of Lady Pinkerton in Puccini's Madam Butterfly.