Living between the hands-on zeal of art making and the coordination of complex administration, Lauren Deutsch's commitment to administering jazz in Chicago was propelled by her own art, photography, which provided a platform for deeper looking and listening and stronger connections with the people involved in jazz. As the Executive Director of the Jazz Institute of Chicago, Deutsch has mounted an impressive network of partnering organizations that have bolstered the sustainability of JIC, making it a stronghold for jazz in Chicago. From her days at Chicago Public High School for Metropolitan Studies ("the school without walls"), to capturing free jazz and bop through photographic experimentation, Deutsch is a master of creating a framework and improvising within. Deutsch's ability to view the artform in such an intrepid way, has no doubt, contributed to JIC's success in promoting and nurturing jazz in Chicago.
–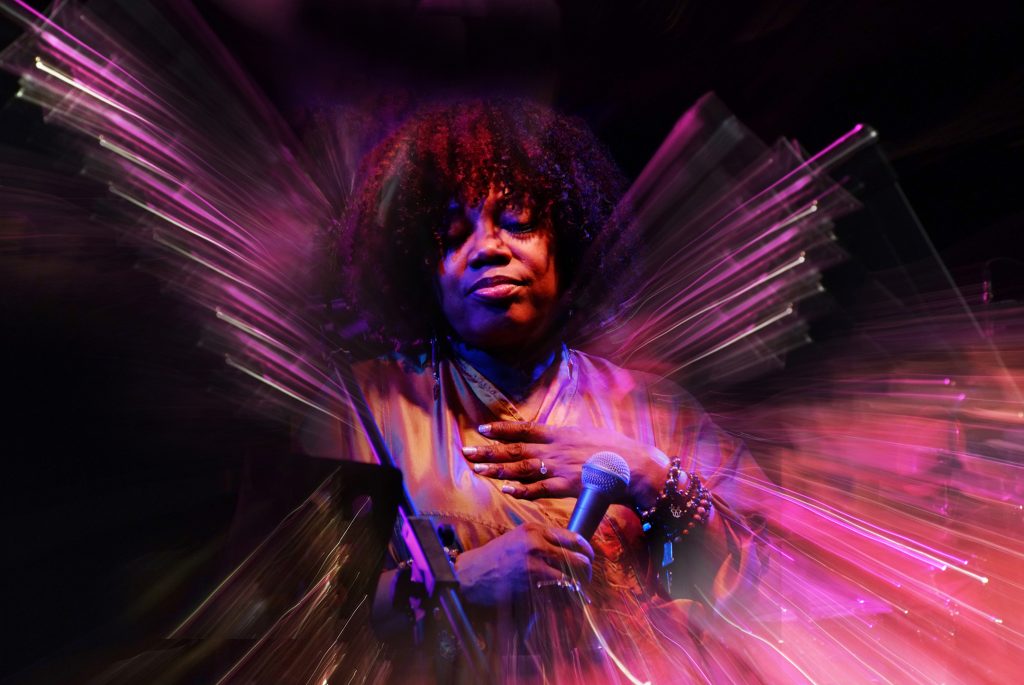 –

–
–

–
" I began to take pictures of musicians taking a breath, thinking about what they were going to play next. I felt a kind of power in that silence, and that was my first step in getting deeper into what was happening on stage."
–
–
COURTNEY CINTRON:

The evolution of one's creative practice has always fascinated me, those particular turning points when the process begins to shift and new forms emerge. What was your creative process like in the beginning? Can you talk a bit about how it has changed over the years? What themes have you explored through your creative practice?
LAUREN DEUTSCH:

I began in the late 70s by documenting the musicians whose music moved me, and I learned how to do it as I went along. Through practice I learned what makes a good jazz photograph. I learned to wait until a horn player opened their eyes and how to wait for the moment when singers are not contorting their mouths to get a sound. There was a market for jazz photographs; Downbeat magazine, The Reader, and various jazz magazines, which all paid little, but it was the start of my professional career. After mastering the basics, I started to feel drawn to that part of music-making where the musician was not playing their instrument. I began to take pictures of musicians taking a breath, thinking about what they were going to play next. I felt a kind of power in that silence, and that was my first step in getting deeper into what was happening on stage.
–

–
I remember going to see an exhibition of Robert Heineken's work at the Museum of Contemporary Art many years ago. He created very large mosaic pictures that were comprised of many single photographs pieced together.  It had a big impact on me because I felt that in order to create a visual equivalent, I had to express the bigness of this music. Seeing the Heineken mosaics made me realize I could do that within the limitations of my small darkroom and equipment.  I began to experiment with creating large mosaics.  It gave me the opportunity to experiment with scale and at the same time I began composing photographs on my computer; conceptualizing forms for the mosaics and then executing them in the darkroom.   I began to think about the idea of incorporating movement.  I experimented with moving the camera while I was shooting and sometimes moving my body with the music. The results were intriguing, but only the beginning of a path I would tread for the next twenty years.
I started experimenting with moving the paper under the enlarger while exposing the negative.  I liked this process for two reasons:  it felt like I was improvising because I didn't know exactly what the results would be until it came up in the developer tray.  Often when I was shooting film, it might be several weeks before I had time to develop the rolls I had shot, and by that time the momentum and thought process would get lost.  Experimenting in the dark room was immediate.  Still, I couldn't quite get the vision in my head onto paper.
"I could see streams of light coming off the saxophone, almost like seeing the music itself streaming from the horn."
 
In 2001, I finally decided to buy a digital camera, primarily for the work I was doing at the Jazz Institute. I bought it on the eve of leaving for my first trip to Poland where I had been invited to exhibit my jazz photography. It was my first major exhibition in Europe and resulted in the publication of a beautiful book as well.
I took the new digital camera on the plane, and I'm reading the manual thinking, 'Oh my God, I'm never going to bond with this camera.' And indeed, I took it into a club the first night and when I took the first picture, I heard an electronic beep and I had to quickly figure out how to silence it. I was shooting at a slow shutter speed in the dimly lit club and two things happened: I could see streams of light coming off the saxophone, almost like seeing the music itself streaming from the horn. I wondered if this camera could capture that.  And then after, I pressed the shutter, the picture that I just took revealed itself to me! That was truly a revelation. For a photographer, seeing what you're shooting is like a musician being able to hear what they're playing.  It changed my whole game. I began to play with the light streams and became enthralled with the possibilities. I never looked back, and have continued to find new ways to photograph the inside of the music.  In my heart I am an improviser. I understand that improvisers have to have very good knowledge and technical control of their technique, something I struggled with early on.  I was a photography major at Columbia College the mid 70s.  My teacher Bob Thall kind of dragged me by the scruff of my neck to teach me how to print because he saw the potential in my images, and also saw that I was too  impatient  to properly expose and develop my photographs.  With Bob's help and tremendous patience I became an excellent printer.
–

CC:

I'm curious as to how your experience growing up in Chicago influenced your practice and shaped your thinking and approach to both your creative practice as well as your administrative practice. Where did you grow up? Where have you lived? What are some strong early memories?
LD:

I grew up in a couple of places on the Southeast side of Chicago, a part of the city many people aren't very familiar with.  And then my family moved to Hyde Park.  We moved because of the phenomenon called "White Flight," which first happened in the mid-60s in the area we lived in called South Shore Valley, around 87th and Cregier. That was a middle class neighborhood: nice little ranch houses, nicely kept lawns, lots of families, and it was predominantly White and Jewish.  I can remember there were always at least a few African American kids in our class. Politically, my parents were liberal. My Jewish education was liberal. We were brought up to see and understand each other as human beings. So as a child it never occurred to me that if more Black people moved into the neighborhood that was something we should be concerned about. My neighbors apparently felt differently and began moving literally en masse to the South suburbs and some to the Northern suburbs. We moved into a neighborhood that was just outside of Jeffrey Manor, which was another sort of enclave of Jewish families who had lived there for a long time. A few years later the same thing happened in that community.  At a certain point it felt like we didn't really belong in that neighborhood anymore and we moved to Hyde Park.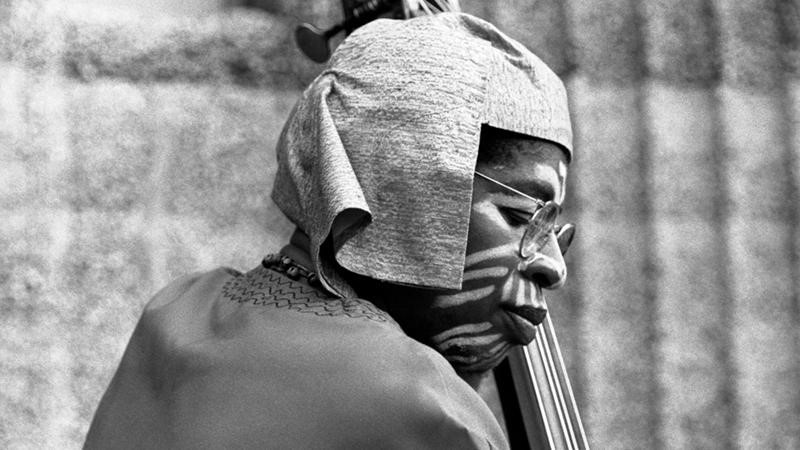 I went to Bowen High School for one year and then I went to the Chicago Public High School for Metropolitan Studies, or Metro, as it was commonly called. The only alternative Chicago Public High School ever, Metro began in 1972, and lasted until the mid-90s. It was called the "school without walls" because although it was housed in a building on Dearborn and Harrison, most of our classrooms were all over the city:  Marine Biology at the Shedd Aquarium, Animal and Human Behavior at Lincoln Park Zoo, Improv Theatre at Second City, and Magazine Writing at Playboy among many others.  Often professionals from those institutions taught those classes, other classrooms were given to us at the Prudential Building and the First National Bank and other buildings downtown.  The school was designed to encourage independent and critical thinking.  It was a formative experience. Metro recently had a forty year reunion and it was interesting to talk about that experimental approach to education and how it had impacted our lives.  We realized that many of us are in leadership positions in fields where we are really making a difference.  Some of us remembered that when the school was threatened with closure, the first of many attempts to close it down, students and parents and teachers came together as a community to save the school.  That was my first experience in community organizing and understanding the power of my voice. There are many ways in which my years at Metro influenced who I became.
CC:

Does the school still exist?
LD:

It no longer exists. It ended up as a single program at Crane High School and then that program was eventually cut.  Metro was the precursor to the magnet school system. Students were chosen by lottery and came from all parts of the city.
–

"I felt a kind of responsibility to document it, to be a chronicler of this historically important art form."
CC:

You've been documenting and archiving photos of jazz musicians for over 35 years, taking sound and transforming it into a more visual and conceptual form. What sparked your initial interest in this form?
LD:

That's a good question, I'm not sure if I can exactly identify the answer. I think what happened was that I was very interested in photography, and I was very taken with and inspired by jazz music. I think in the very beginning I used the camera as an excuse to get as close to the music as I could possibly get.
CC:

When was that exactly?
LD: It was in the late 70s. And it did give me permission to be on the floor, right next to the stage, the place where you could actually feel the music in your bones. The more I experienced it that way, the more I wanted to be able to translate it through the medium of photography.  I eventually started to meet the musicians, and began to cultivate relationships with the creators of this music that moved me so powerfully.  I felt a kind of responsibility to document it, to be a chronicler of this historically important art form.  There were a number of us doing this at the time;  although I was the only woman in the group of photographers that were hanging out around the jazz clubs. I kind of liked that too.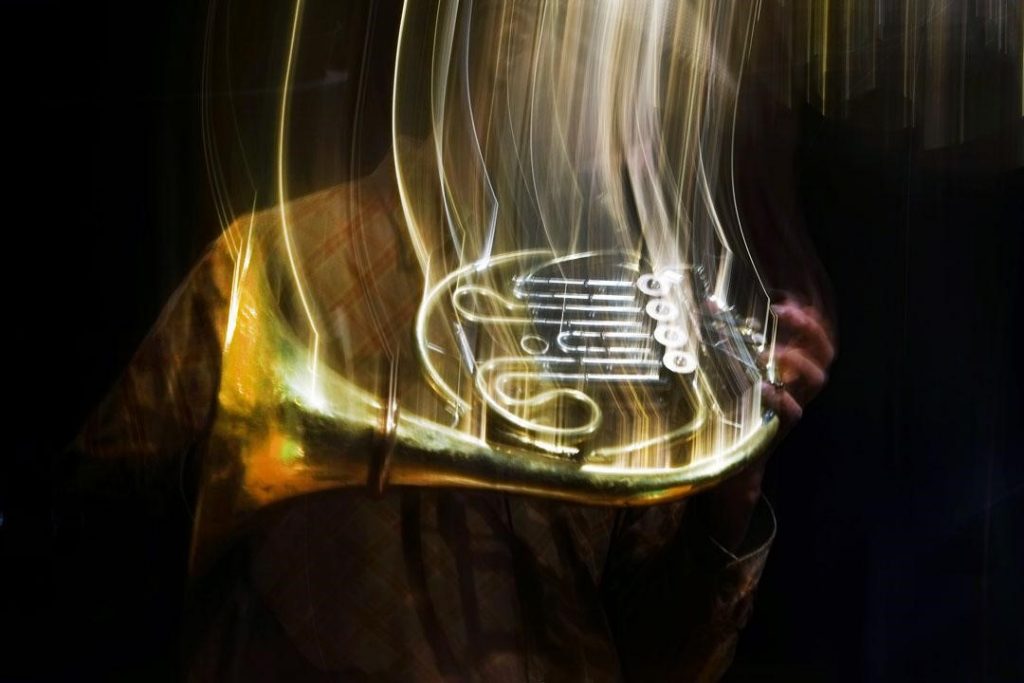 "The whole ethos of the Jazz Institute is about collaboration, emulating in many ways, the art form we nurture and promote."
CC:

 As the Executive director of JIC you have mounted an impressive network of collaborating organizations that have contributed to the sustainability of your programs, including a collaboration with the Chicago Park District, teacher partnership that provides in-school residencies and after school opportunities to students, and a partnership with the Department of Cultural Affairs in the conception and programming of Millennium Park's Made in Chicago. In what ways did you approach making these connections and who were the other key players involved in this process/what makes these collaborations possible? Has your approach to collaboration changed over time?
LD:

I had no formal training for this job.  I've realized recently that I did have an informal kind of training when I served on the board of the Jazz Institute for fourteen years.  It was prior to the organization having a staff, and our working board did everything.  I served on the Archive, Education, Jazz Fest, and Jazz Fair programming and Marketing committees.
CC:

That's a lot…
LD:

Well, that was over the course of fourteen years. But because of that structure I received valuable grassroots leadership training. I was 23 years old when I joined the board. I had no intention of becoming an arts administrator or leader. In the mid-80s the Jazz Institute got a grant to hire an administrator, and the executive director position evolved from that.  In 1996 after taking a couple of years off to be a full-time mom to my newborn daughter, I joked with my predecessor that when he was done with the job, maybe I would give it a try. I was on vacation with my family when he called and said 'I just gave two weeks' notice, do you want the job?' I thought maybe I would try it out as an interim position so we could all figure out if it was the right thing for me and for the organization.  And here we are, twenty years later.
I was the only employee at that time.  I jumped in feet first, and within four weeks was presenting a three-part program on Latin jazz called Jazz En Clave, involving producing a concert at the brand new Museum of Contemporary Art theater, another at a club called the Bop Shop and a percussion discussion at Dvorak Park.  They all went well. The community came out to the park and it gave me an idea. I called the Park District and proposed presenting four jazz concerts in four neighborhood parks.  That's how the JazzCity free concert series began. It has grown to 10 concerts a year, including a 2-day Latin Jazz Festival, and has commissioned many of Chicago's artists to create and present new work.  Several  projects launched at JazzCity have gone onto larger stages at Millennium Park and around the world. Now in its 19th season, the program has become institutionalized at the Park District, thanks to the strong partnership we forged there.  The program has helped build a citywide audience for the Jazz Institute because of its reach into neighborhoods across the city.

The whole ethos of the Jazz Institute is about collaboration, emulating in many ways, the art form we nurture and promote.  Because we have never had our own venue we have always collaborated with other venues, organizations and communities.   We curate collaboratively, by committee, and generally approach all aspects of our work in that way.
JazzCity was developed by a committee that included Park District music instructors, Park District central administration staff, Jazz Institute staff and members of the jazz community, which created an important sense of ownership of the program by the Park District and our community. From its inception, the Chicago Jazz Festival has been curated by a programming committee comprised of JIC board members, City of Chicago staff and members of the jazz community.
The Made in Chicago World Class Jazz Series originally was curated by me and Michael Orlove, the senior programmer at the Department of Cultural Affairs and Special Events.  Helen Doria, the Executive Director of the newly minted Peoples Park had been the Program Director at the Chicago Park District who green-lit the JazzCity program.  When she decided to do a jazz series in Millennium Park, she knew who to call.  These relationships with large city agencies have lasted for decades and have enabled our very small organization to do very large things.

"My growth in this job is linked to my identity as an artist—because that is who I am and how I think."
CC:

You've discussed how JIC functions within a network of partnering organizations and stakeholders. How would you describe JIC's internal organizational structure and how does this structure help facilitate the work that you do on a day to day basis?
LD:

Remember, twenty years ago I walked in here and it was just me. Staff grew one by one, and it didn't grow because we sat down and created a strategic plan.  It was more organic than strategic.  People came to us and said, 'I really like what you do and I'd love to help you.  Can I work here?'  Job descriptions were created according to people's skills, and of course we all wore many hats.  In the world of not for profit, especially for small organizations, there is rarely enough money to be able to hire specialists. We grew the staff slowly and now have 3 full time people and 4 part time workers who manage nine education programs, marketing, membership, concert presentations and fundraising.  Our board has 29 members who help guide us and support our mission.  In many ways the Jazz Institute has grown in tandem with my own growth as an arts administrator.
My growth in this job is linked to my identity as an artist—because that is who I am and how I think.  Lately I find myself saying that I'm an 'artist/administrator,' rather than an arts administrator.  I sometimes feel like a fish swimming upstream, particularly because in this moment in philanthropy, there's a big movement to corporatize not-for-profits.  Many funders are deciding to evaluate nonprofit organizations 'success' using measurements based on models of corporate success. They require data-based evidence as proof that goals have been reached and projected impact gained.  Those kinds of measurements are very difficult to provide in the arts. Personally, I don't find them very useful to gauge success or impact.  More important to me has been directly involving the community we serve by asking 'What do you need and how can we help you do that?' and inviting people to join us to accomplish our mutually agreed upon goals.
That's how the Jazz Links education program started. We had a meeting with about 12 Chicago public school jazz band directors.  I asked them what they needed and how we could help.  They responded by saying they needed help in the classroom. They needed a place for their kids to play outside of school. They needed the All City Jazz Band Competition to be re­instated. With their input we started a residency program to send jazz artists into the schools. We started the Jazz Links jam session to give kids a place to play outside of schools. And we got the jazz band competition reinstated. We formed a council of these teacher/partners who guided our work with their students.  The relationships that grew out of this partnership inspired us to develop ways to renew and motivate the teachers themselves.  All of our programming grew out of these questions "What do you need and what can we do to help?"

"Finding the collaborative groove between different work styles can be challenging.  I encourage initiative, self-management and collective accountability."
CC:

There is presently a lot of conversation surrounding what good/effective leadership is within arts organizations. In mounting JIC's many initiatives with numerous collaborators, what approaches to leadership have you taken?
LD:

I think of my style of work as collaborative and improvisational.  I have learned to trust my instincts, be a good listener and a creative problem solver. It can be messy, which sometimes allows for accidents to happen that may lead to new ideas.  It has worked for me in my art-making and works for me at this job because it opens doors to possibilities.  At the same time, in order to achieve a balance, I have hired people who have more conventional work skills and experience.   Finding the collaborative groove between different work styles can be challenging.  I encourage initiative, self-management and collective accountability. I've advanced my leadership skills in professional development seminars and workshops. But it's one thing to be in a seminar discussing non-hierarchical leadership models, but then you're in the real world and it turns out the real world has real life demands that you have to figure out how to address.

***All photography by Lauren Deutsch