"HOW DO YOU DEFINE 'PRACTICE?'"

–
As arts administrators we come to understand practice from varying traditions and perspectives. Some of us seek positions in which we are able to manage the careers of musicians or the organizations that support them. At times there can be a disconnect between the practices of musicians and the practices of administrators in the field.  How might we imagine these two approaches to practice to be more harmonious? Investigating the practices of local Chicago musicians may provide a starting point for conversation and integration.
I have interviewed five Chicago musicians on how they define their music related practices. All participants, in some form or another, have explored two veins of practice; conventional and non-conventional. Many musicians grow up learning the rules only to break them. They set out to explore new ways of approaching practice that engage mind, body, and heart. Music is a language that many administrators are not proficient in. In order to understand how to best support the career trajectories of musicians, administrators may need to familiarize themselves with musical language such as; improvisation, syncopation, cadence, etc. All of these terms translate into ideas that can be used to forge new ways of approaching administrative practice.
–

–
–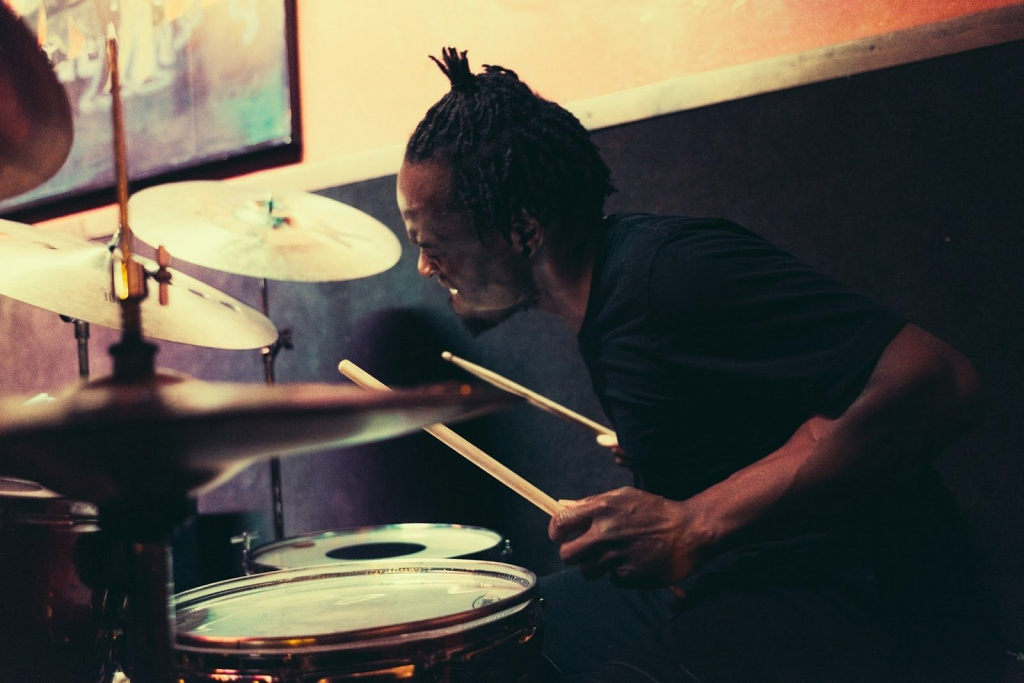 GABRIEL WALLACE
My Practice
"To me, Practice is the intentional pursuit of betterment via playing and studying your instrument(s). It includes setting goals, honing your skill set, absorbing the works of predecessors and peers, and making necessary adjustments. It's really a 24/7 state of being aware of the need for improvement. The best accelerants for this are humility, honesty, heartfelt-ness, and hard work."
Wallace is a DW Drums, Zildjian Cymbals, and Vic Firth Sticks Artist
–
–

EVA BEE
My Practice
"Cello practice is both a meditative and agonizing experience for me. I oftentimes find myself bored by foundational and traditional practice components, i.e. scales and long bows. Yet, at times I slip into a meditative state. When I am in a meditative and reflective mindset, I am able to explore these seemingly mundane and simple elements through a refreshed lens. This oftentimes leads to heightened moments of creativity and musical expression. It is through practice that I am able to build the confidence necessary for me to express myself through music."
Eva Bee is in a band called Moonrise Nation. She is one of three singer/songwriters in the group, as well as the cellist.
–
–

COLE DeGENOVA
My Practice
"Practice, for me, used to be more of a training process, a gradual accumulation of technical skills and pre-established traditions within music and art. Although I still find myself seeking out new skills and inspirations, my practice now is more focused on honing in on my individual sound and creative identity–acknowledging my creative past while keeping my intentions progressive and flexible enough to incorporate the ever-changing environments around me, whether in life or on the stage."
As a pianist, vocalist, and composer Cole DeGenova has spent most of his life crafting his eclectic artistic voice, beginning his career at age 16 as a jazz pianist around his native Chicago.
–
–

WILLIAM KURK
My Practice
"Practice is perpetual, even during the performance. I treat practice as a performance-in-progress; every moment performing as an instrumentalist, vocalist, or dancer is an assessment for possibilities uncovered. To prepare is essential, while performing is consequential. The intent behind all artistic focus resides in the construction of those principles that make the art purposeful, and practice is the pathway for the beginning and ending of all art."
Formal vocal training for William Kurk started with his grandmother, Dr. Lena McLin, at age 13. Prior to that, he studied the flute, trumpet, guitar, and bass guitar. Piano would eventually become Kurk's instrument of choice.
–
–


AMANDA RUNGE
My  Practice
"My idea of practice has transformed throughout the years. Currently I view my practice as a whole body experience. A time for me to study how my instrument is doing physically and how I can utilize it to its full potential, helping me become the artist I want to be. And then music study, study, study and more study. Knowing my music front to back so that I can interpret it to best express what I want to express."
As a child growing up in Wisconsin, Amanda Runge found her voice sitting on her older sister's high school musical theater rehearsals, singing loud from the audience. By age 14, she had her professional opera debut singing the role of Lady Pinkerton in Puccini's Madam Butterfly.