We all pick up the pieces that are there for us to pick up and organize them into arrangements to tell stories we want to tell. Collaging is arranging; writing is arranging; cooking is also a kind of arranging. The urban city is an arrangement; history books are arranged; all languages are arrangements.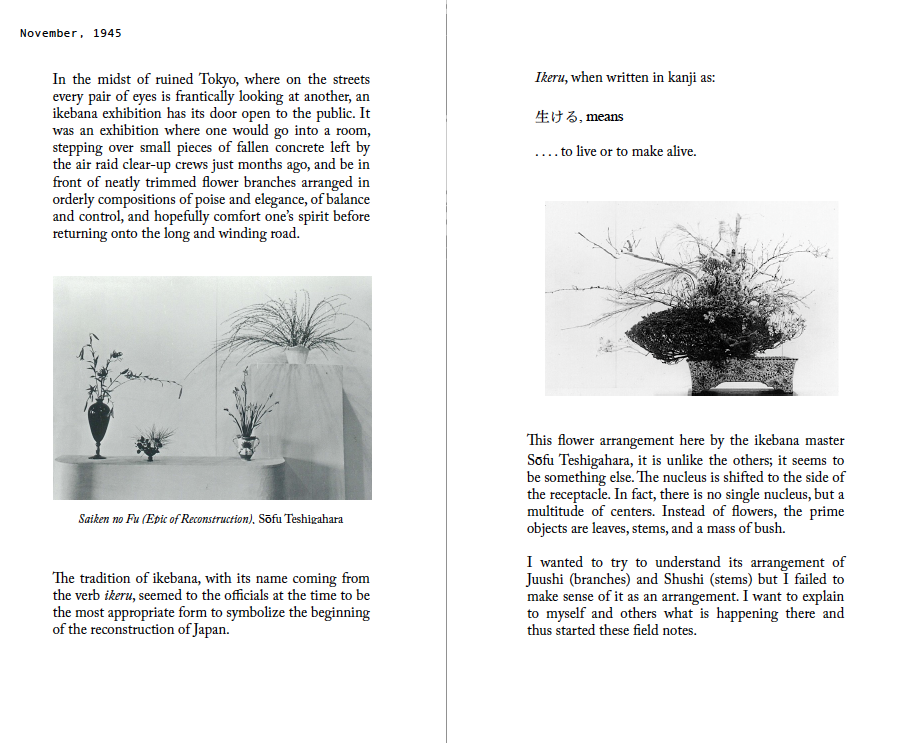 (Click on a spread to enlarge.)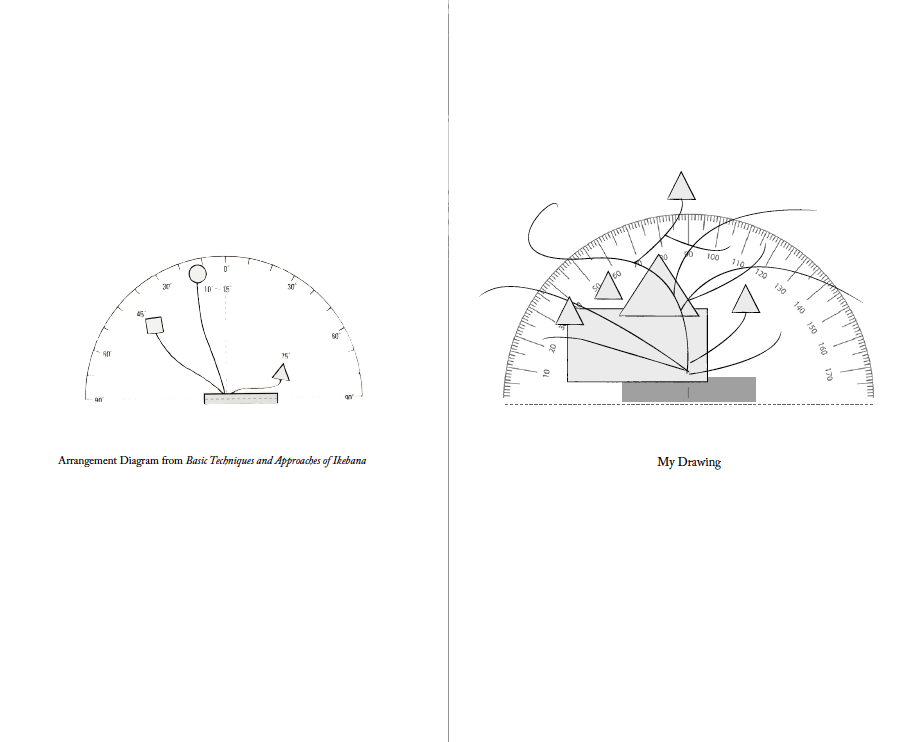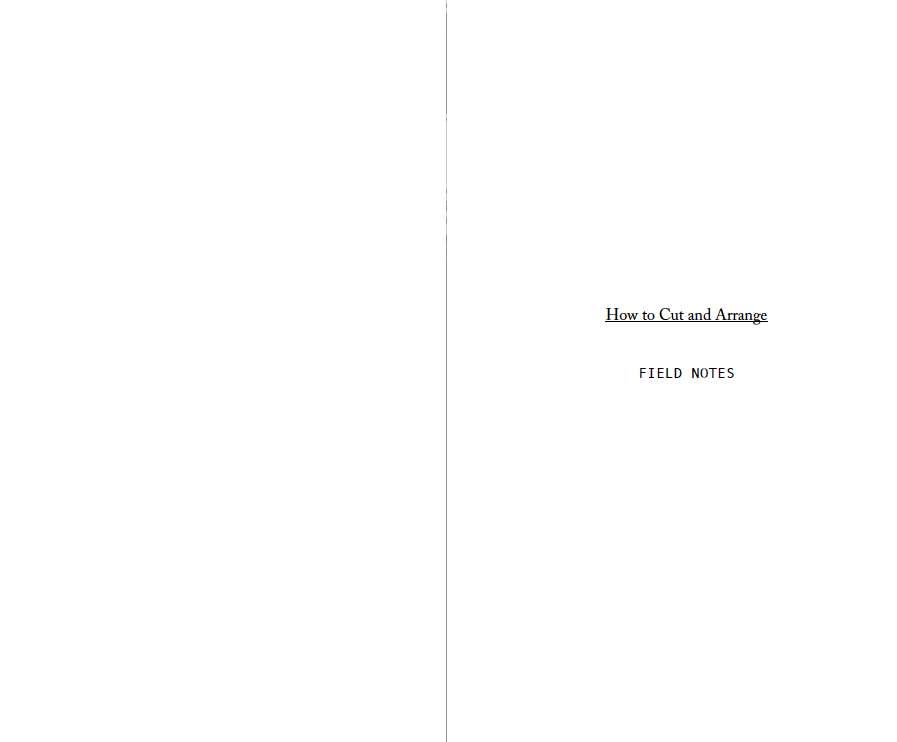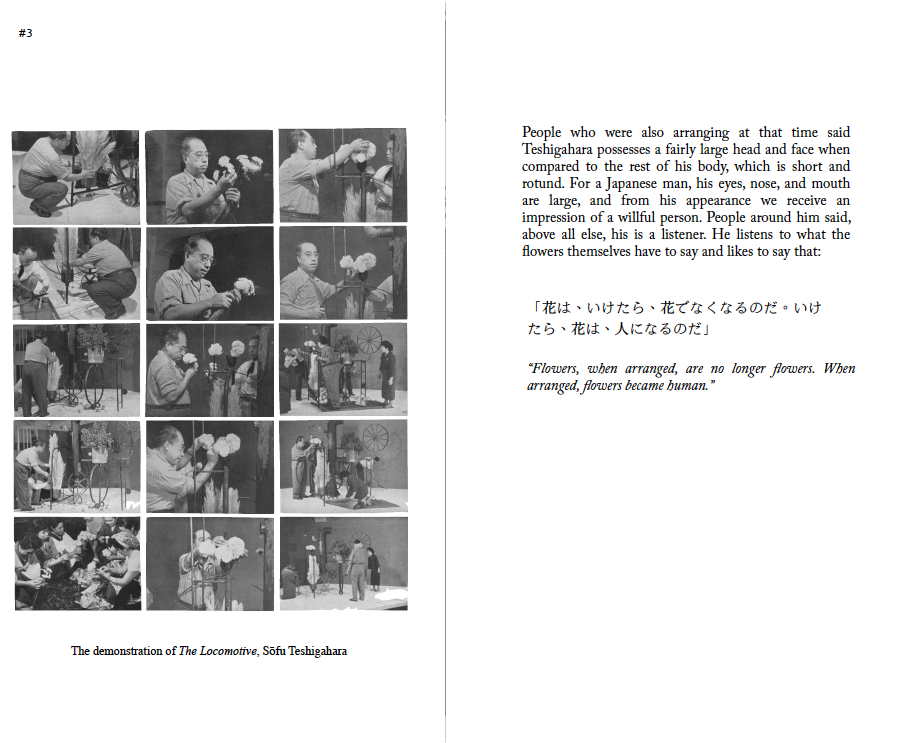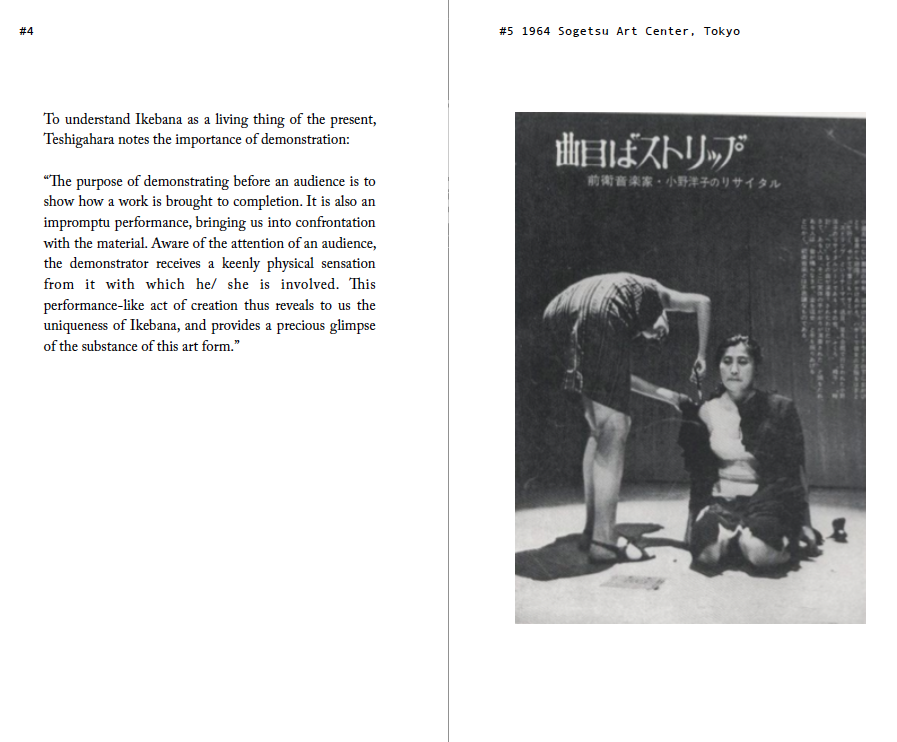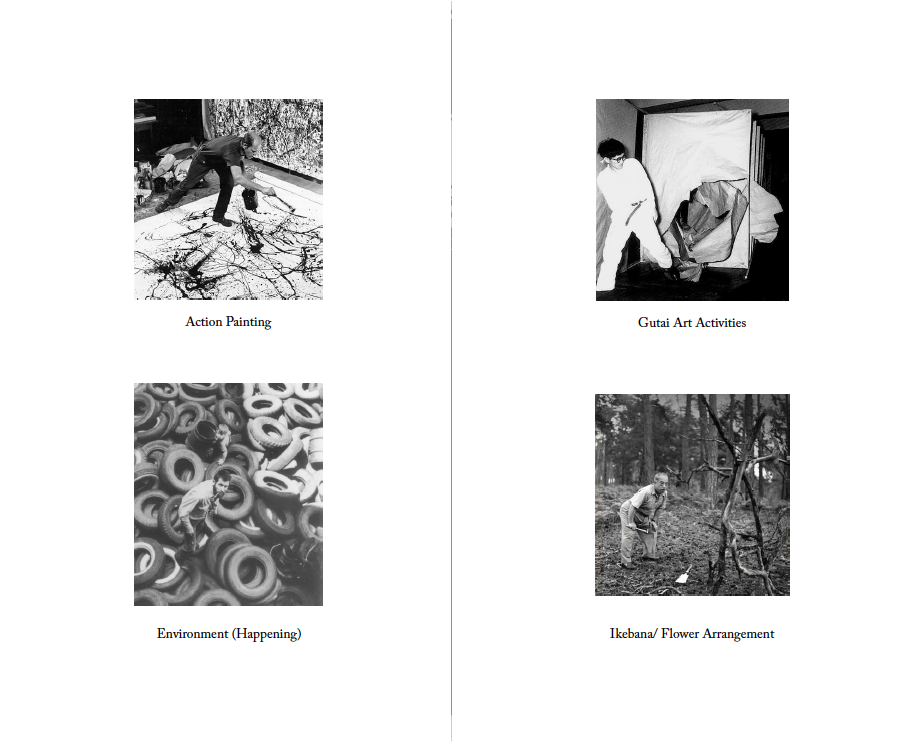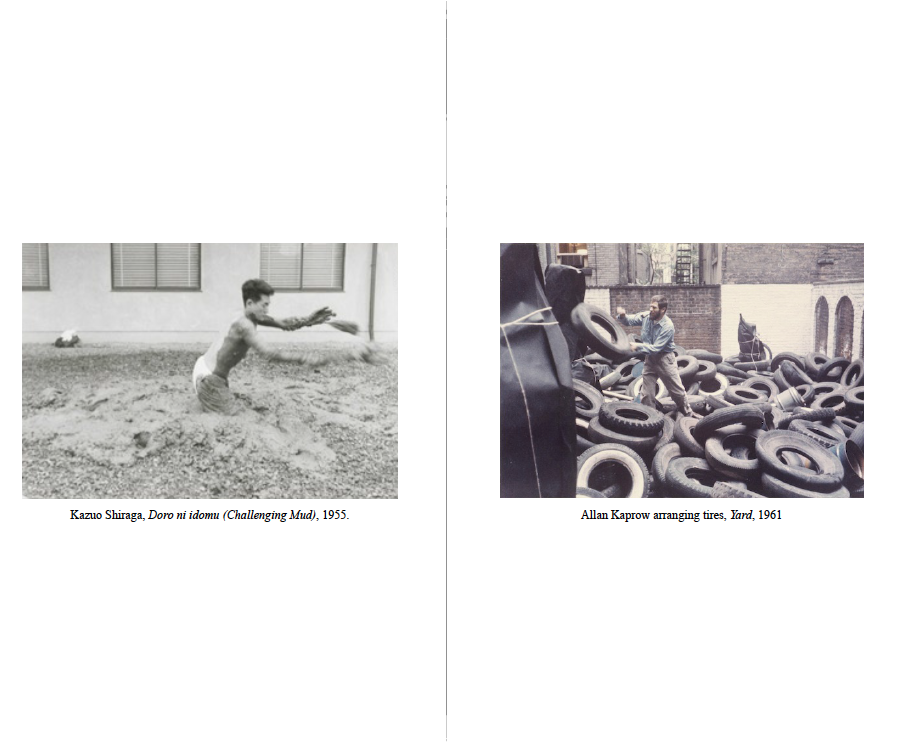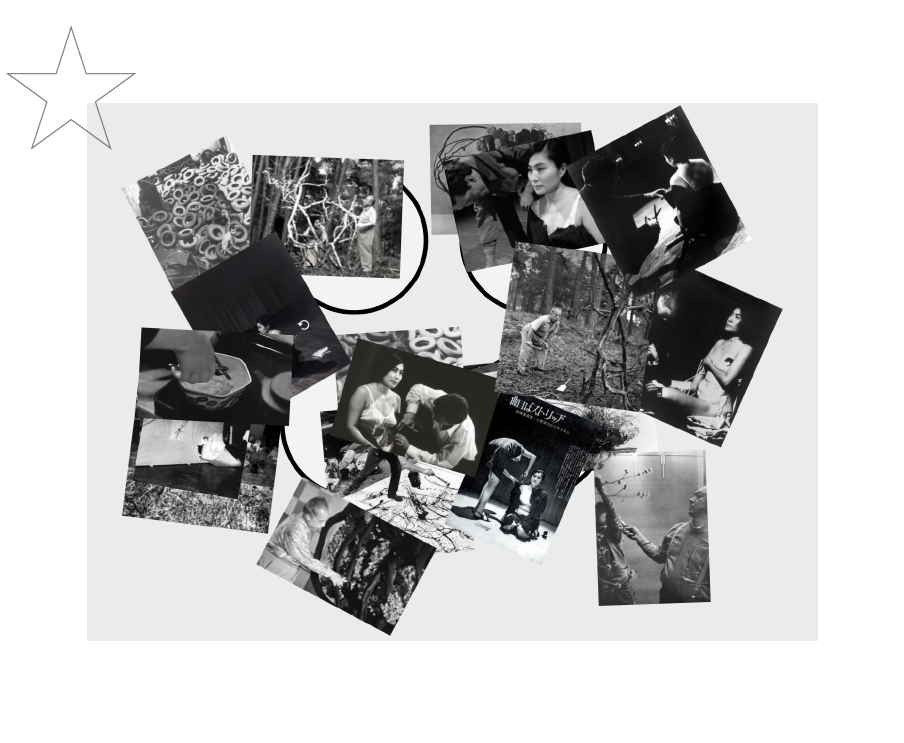 (Click here to view this interactive feature.)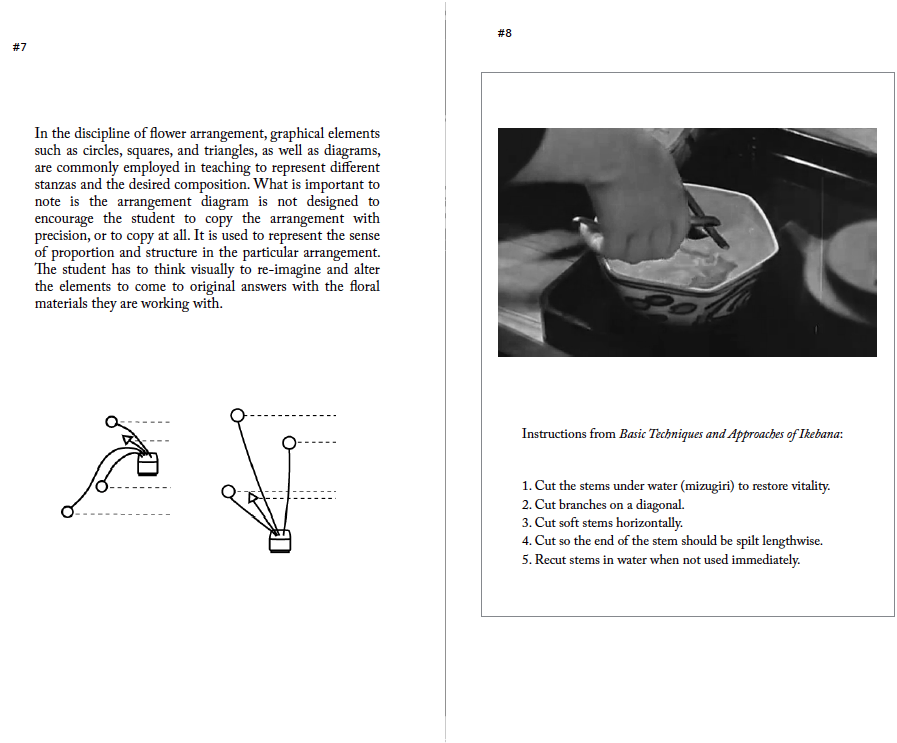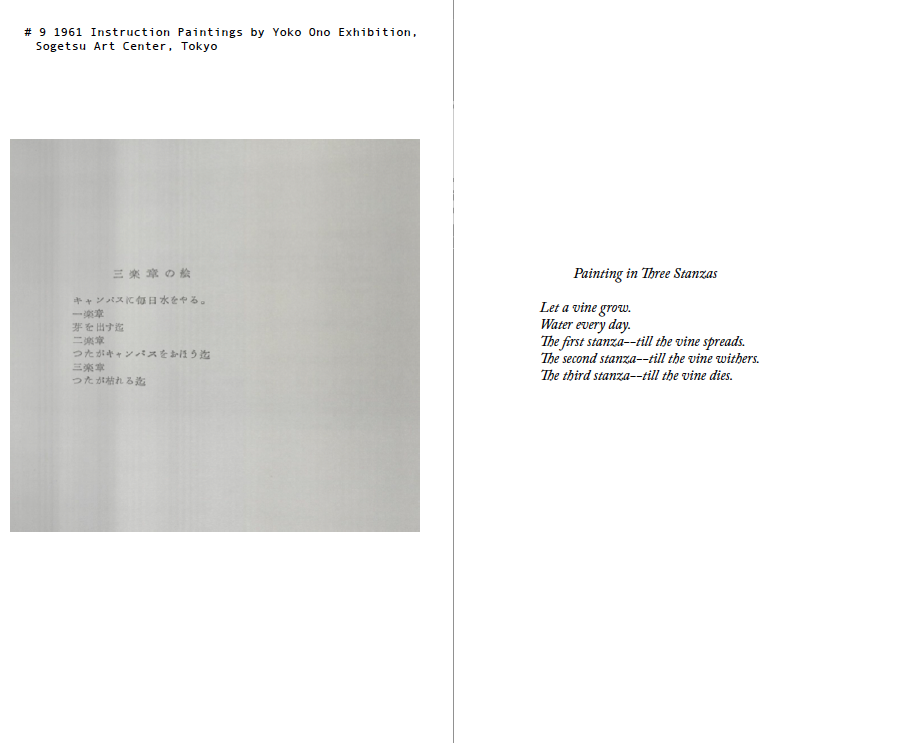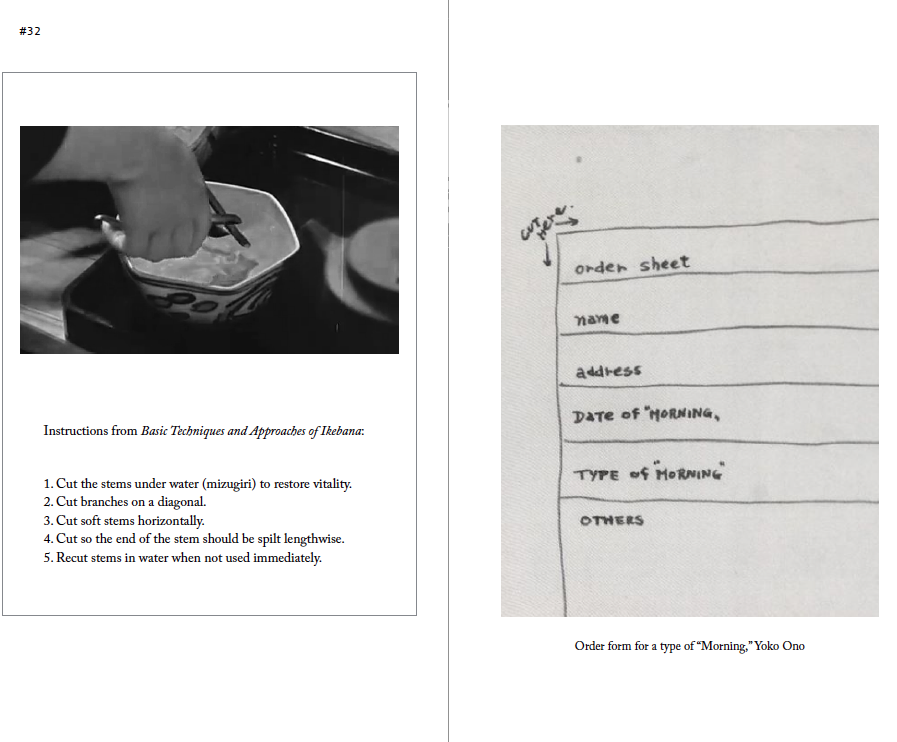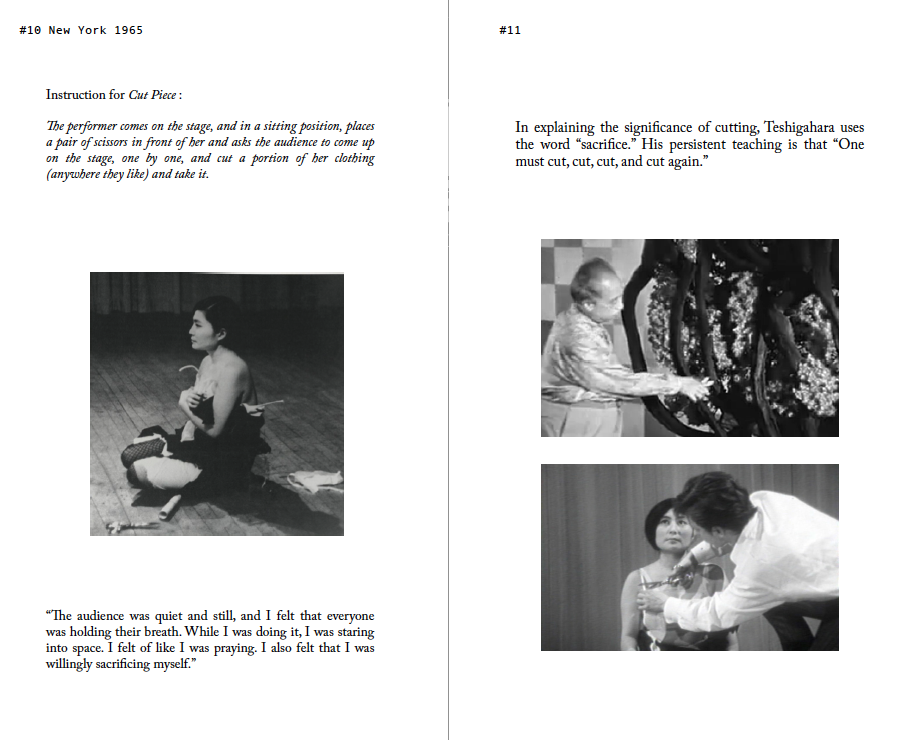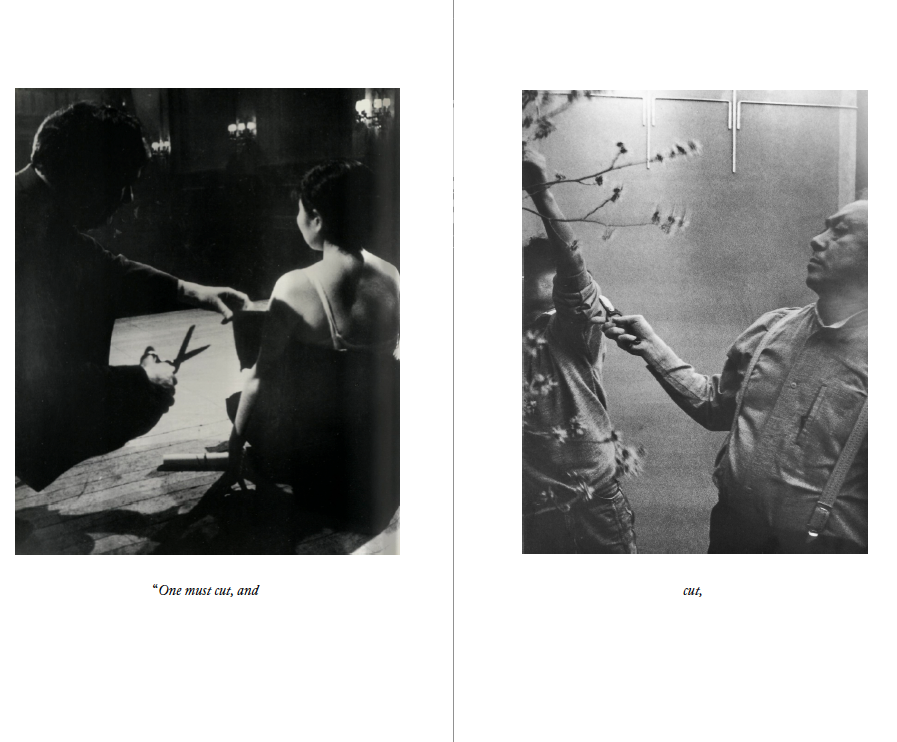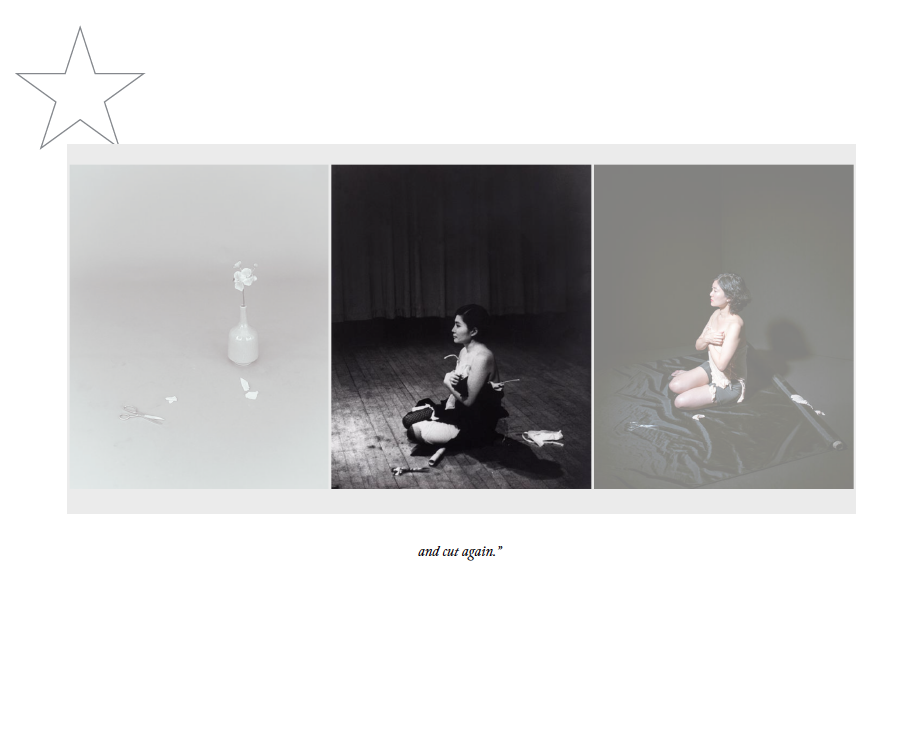 (Click here to view slideshow.)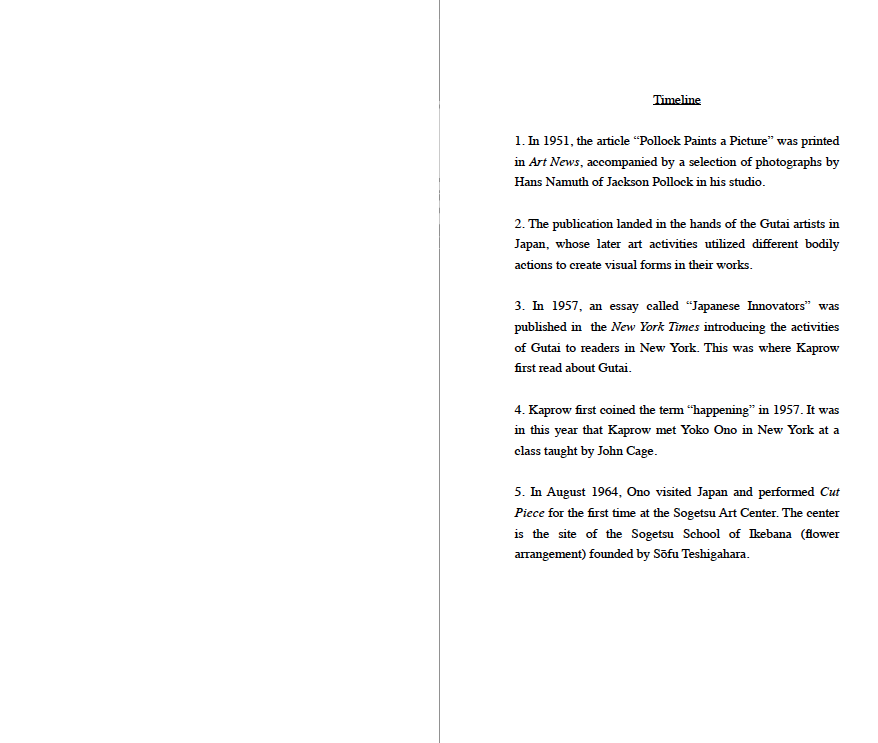 This experimental writing provides an alternative response to understanding Cut Piece in its immediate environment of performance art during the sixties in New York and proposes the less considered relationship between Cut Piece and radical flower arrangement practice. The indeterminacy in the writing represents the process (or the product) of the interplay between visual materials before they enter a textual discourse, and thus—as the reader will have noticed—the field notes end with no concrete conclusion but a strong resonance.
The problematics of representing works of art in individual pictures have been vigorously discussed; this is less often the case when more than one picture is involved. When the selection of one picture is not taken as arbitrary, the visual experience of it being with others should also be regarded as a peculiar product. The goal here rests beyond the proposition of a new connection between practices of art; it is an illustration of the neglected power that image organization systems—or "arrangements"—hold as the basic ground for thinking to take place; it is a demonstration of an alternative method in understanding relationships between works of art and the potential of other methods beyond this essay. Similar to Rudolf Arnheim's theory of diagrammatic thinking, these arrangements do not merely represent existing knowledge or information but generate original hypotheses and criticisms. Akin to an ikebana textbook, it is the author's hope that the set of visual experiences presented in these field notes could be taken as open instructions for other methods that allow images to speak on their own terms.