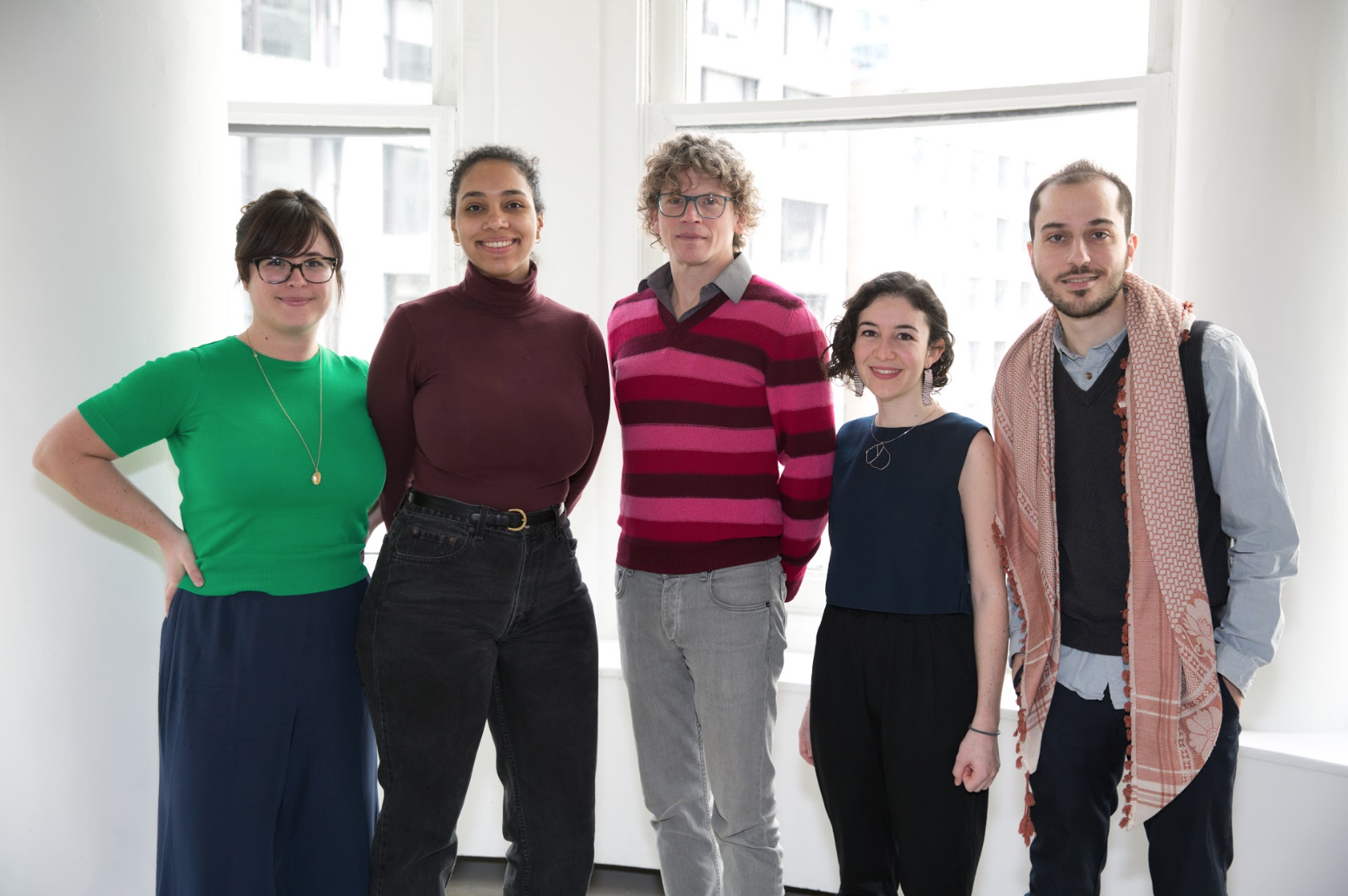 Graduate Curatorial Fellows:
Qais Assali, (MA Art Education, 2018)
Luna Goldberg (MA Art History, Theory, and Criticism, 2018)
Lindsay Hutchens, (MFA 2017, Visual and Critical Studies 2018)
Stephanie Koch, (MA Visual and Critical Studies, 2018)
Guest Curator:
Anthony Elms is chief curator at the Institute of Contemporary Art (ICA) in Philadelphia. He has organized the exhibitions Endless Shout (2016-7), Rodney McMillian: The Black Show (2016), Christopher Knowles: In a Word with writer Hilton Als (2015), and coordinated several other exhibitions and projects. He is also a writer and editor. Elms's writings have appeared in various periodicals, including Afterall, Art Asia Pacific, ART PAPERS, Cakewalk, May Revue, Modern Painters, and New Art Examiner. He has written essays for catalogues and edited collections such as Cosey Complex (Koenig Books), Geof Oppenheimer: Big Boss and the Ecstasy of Pleasures (Mary and Leigh Block Museum of Art), and Terry Adkins: Recital (Prestel). He has independently curated many exhibitions, including: Interstellar Low Ways (with Huey Copeland); A Unicorn Basking in the Light of Three Glowing Suns (with Philip von Zweck); and Sun Ra, El Saturn & Chicago's Afro-Futurist Underground, 1954-68 (with John Corbett and Terri Kapsalis). He was one of three curators of the 2014 Whitney Biennial.