A Perfect Measurement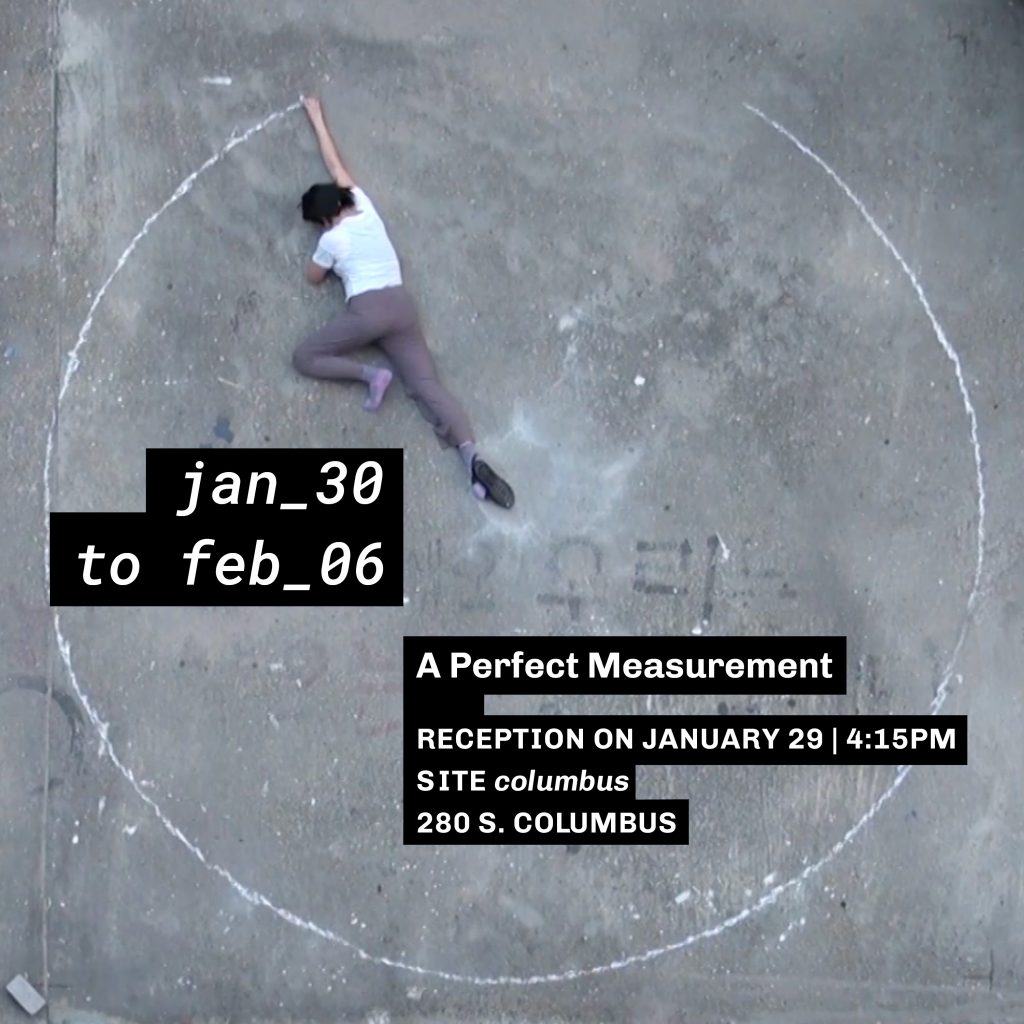 SITE Columbus, 280 S. Columbus, Chicago IL
January 30 to February 6

Opening reception | Tues | Jan 29 | 4:15pm
A Perfect Measurement explores the idea of measuring that is used to define, categorize,
and control the unknown. While methods of examining value have evolved throughout history, the origin of these systems and how they impact our lives have been seldom considered. To reveal the invisible side of defining and dividing, curator Jin Woo Chung (BFA 2019) brings together artists Seomy Ahn (MFA 2019), Cynthia (MFA 2019), Sujin Moon (MFA 2019), Cherrie Yu (MFA 2019), and Ji Su Kwak (BFA 2019), who all use conventionalized measuring systems in their work.
*Image from Sujin Moon, still from The Biggest Circle that I Can Draw, 2016.