He pauses at the platform trains are delayed again. Between meetings and emails these breaks allow time to breathe. He stares blankly over the tracks as his hand explores a texture, reading the surface by touch.
A tactile sleeve for touchscreen devices. Palpable highlights the dichotomy of a multitasking digital lifestyle through the language of a synthetic goosebump texture: is this reactive object one of fear or excitement?.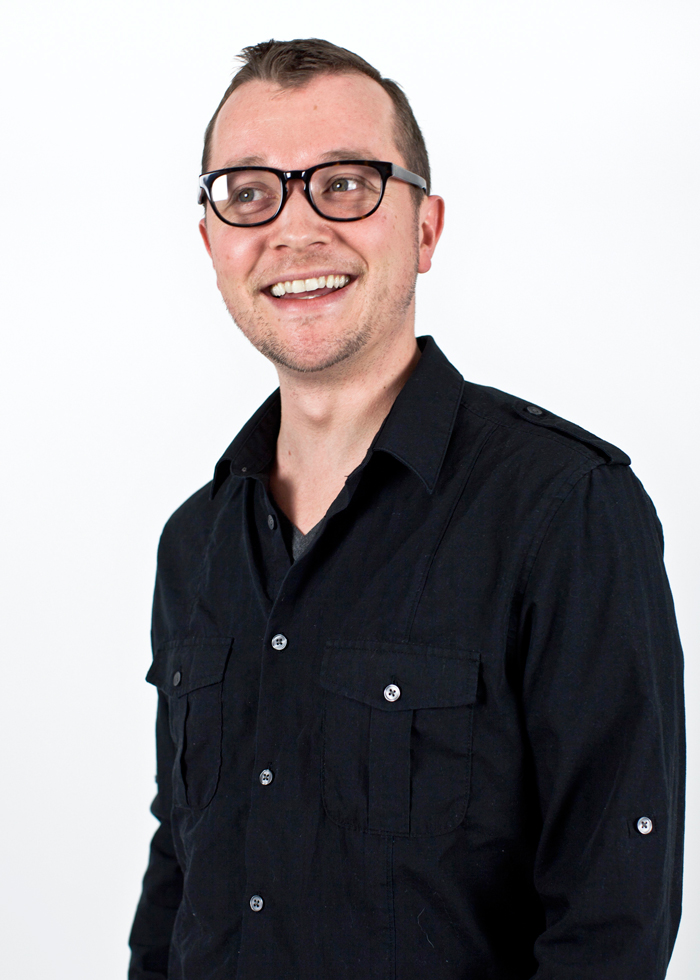 David Hull
MFA Designed Objects, 2012
David actively explores materiality, structure, modes of production, and social engagement in the objects he creates. His work investigates models of living that involve environmental awareness and a balance between digital and physical interaction in an increasingly connected world. Prior to pursuing his MFA degree at the School of the Art institute of Chicago he acquired a Bachelor of Science degree in industrial design from Western Washington University in Bellingham, Washington. Within his 10 years of design experience David has contributed to the design of a variety of award-winning household, medical, and industrial products.