Sculptural Light
Look at me and I will take you to your soul. 
Let your eyes lead your mind. 
Through me, you will see what is beyond in eternity.
Anima confronts the viewer with the belief that within everyone is a spiritual entity, one that is bright and luminescent. Do we have a soul? What does it look like? The Anima light provokes philosophical questions from the viewer on the subject of a soul.
11 x 53 x 10.5 inches
Metal, wood, electrical, gauze and thread
Photos by Jonathan Allen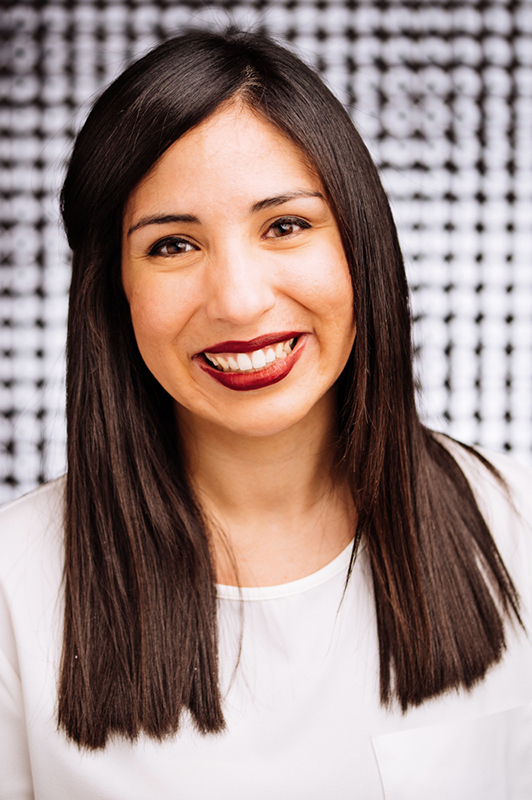 Roxana J. Martinez
Master of Fine Arts in Fiber and Material Studies, 2015
Roxana Josefina Martínez is an artist and designer whose work originates from her neo Roman Catholic beliefs, a principle manifested in her search to perfect a soul. Engaging a sensation of space, she directs architecture as a means for spiritual experience. Her color sensibility expresses vibrancy, embodying the spirit of her nostalgic Mexican upbringing.
Her work has been exhibited at the Sweeney Art Gallery, Shoshana Wayne Gallery, the Phyllis Gill Gallery, and the 1310 Gallery. Martinez earned a BA in studio art from the University of California Riverside and an MFA from the School of the Art Institute of Chicago.