Vessel
Oh honey! You are a hot mess. 
Extruding unstable heat like bullets from a gun, spewing out guts. 
Dripping conspicuous disarray right on the edge, clinging to uncertain sanity... 
Yet there is a glint in your eyes, a coolness adhering to your skin, living like vulnerable confidence. 
Hold on to the smallest parts that make you whole. 
Allure is fragile.
Unique vessels handmade using a thermoplastic extrusion process.
Approx. 8-15 inches tall and 5-10 inches wide; approx. 20.3-38.1cm tall and 12.7-25.4cm wide 
Available in Black, White, Blue, Pink, Red and mixed colors.
Thermoplastic polymer
Photos by Jonathan Allen.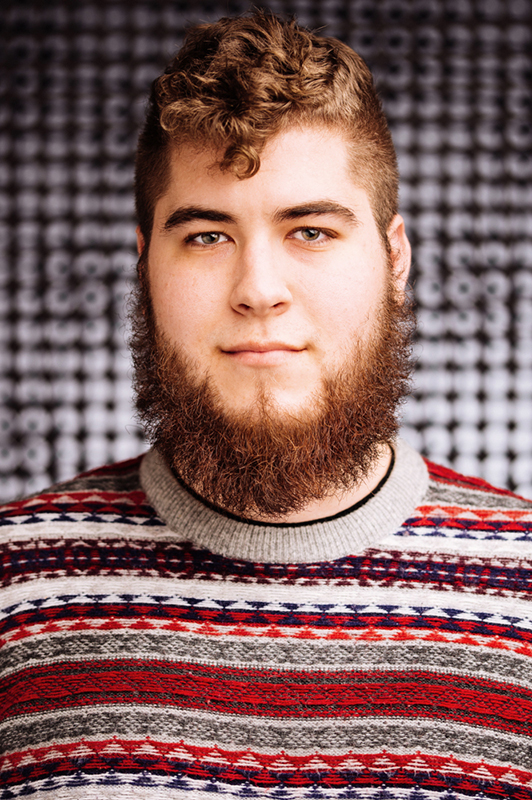 Tanner Bowman
Bachelor of Fine Arts in Designed Objects, 2015
Tanner Bowman is dedicated to making the kitsch contemporary by working with craft techniques and materials common to the American household. Bowman designs with a sensitive, playful irreverence, generating objects that experiment with psychological and tactile perceptions of comfort.
In Spring 2014, Bowman worked with Andrea Zittel on an knitted body pillow that made a physical comfort zone inside the iconic wagon stations on her A-Z West property in Joshua Tree, California. Bowman currently lives and works in Chicago, IL, where he received his BFA from the School of the Art Institute of Chicago.