Apron
There is glamour in my struggle
My celestial distress shimmers proudly
I have been torn, beaten, used
Yet I am nothing but beautiful
There is strength in my eternal scars
A collection of bespoke aprons made from hand-manipulated vinyl, inspired
by the beautiful impressions created by acts of labour on the utilitarian
cover-ups worn by 19th century tradesmen and tradeswomen.
84cm L x 66 cm W 
Hand-Manipulated Vinyl 
Available in Chrome, Gun Metal, Green Iridescent, Pink Iridescent
Photos by Jonathan Allen.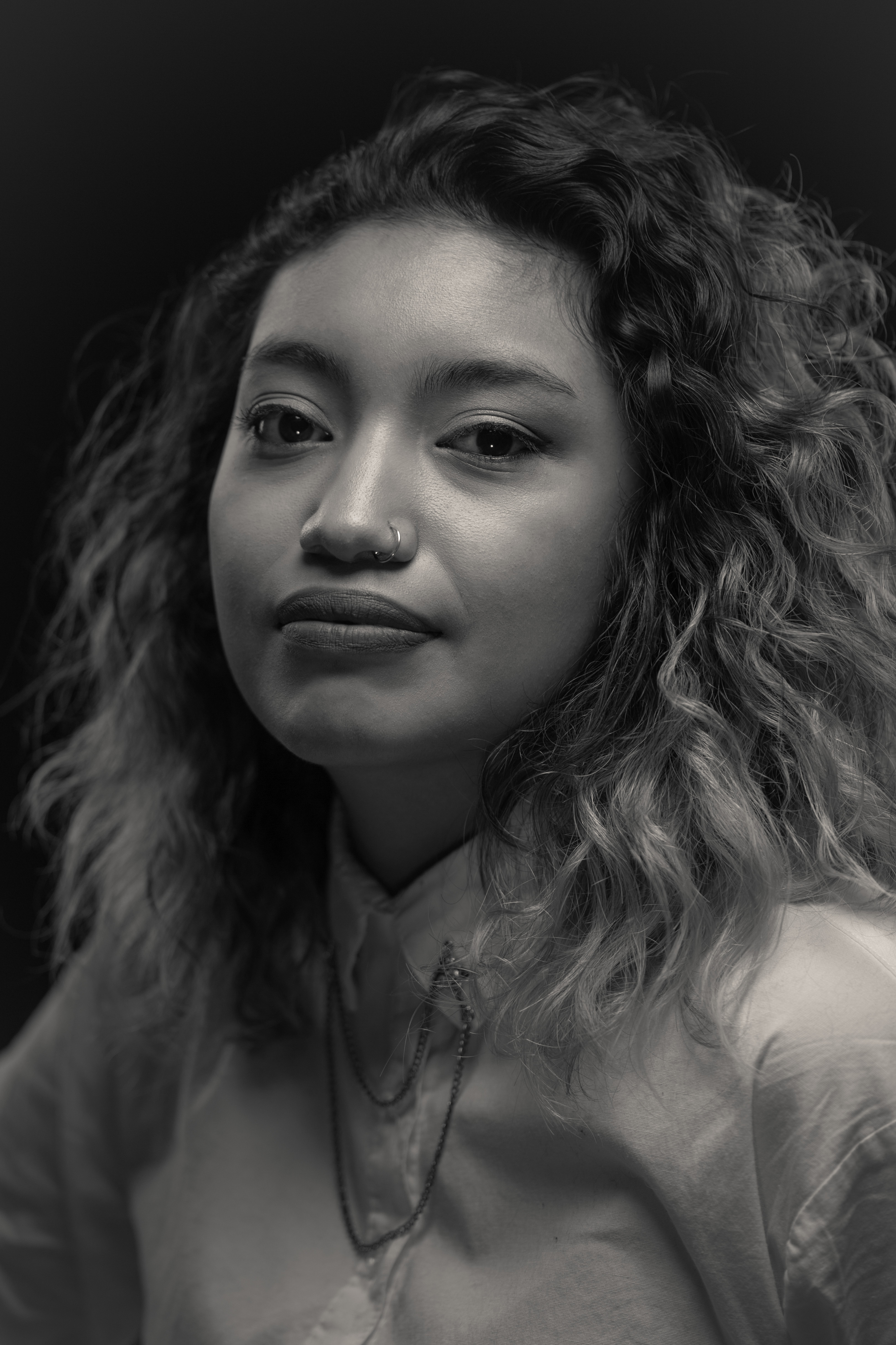 Valerie Lopez
Bachelor of Fine Arts, Studio, 2016
Houston native Valerie Lopez approaches design in a playful manner. Influenced by whimsy, Lopez applies charming, humorous, and uncanny aspects from her surroundings to create tantalizing objects. She focuses on immersing the user's senses through pre-existing traits found in materials that can formally influence and potentially aid the function of the product. Her fascination for the mystery of materialization stems from her natural curiosity to probe, observe, and inspect. Lopez is an honorary Merit Scholar at SAIC.