Join us this month as the School of the Art Institute of Chicago (SAIC) hosts an auction of groundbreaking work from the School's faculty and alums. A celebration of SAIC's artists, designers, and scholars, A Happening Auction Party and SAIC Art Auction 2022 will raise critical funds for student scholarships.
Support student scholarships. Browse and buy works from world-renowned SAIC alums and faculty.
SAIC ART AUCTION 2022 ARTISTS
Herman Aguirre
Bassim Al-Shaker
Candida Alvarez
Aviv Benn

Katherine Bernhardt

Sanford Biggers
Wafaa Bilal
Phyllis Bramson
Roger Brown
Brian Calvin
Nick Cave

Susanna Coffey

william cordova
Paula Crown
Susanne Doremus
Mari Eastman
Lora Fosberg
Josh Garber
Maria Gaspar
Judith Geichman
John Gerrard
Beate Geissler & Oliver Sann
Jeffrey Gibson
Luis Gispert
Michelle Grabner
Katya Grokhovsky
Diana Guerrero-Maciá
Daniel Gunn
Jacob Hashimoto
Pablo Helguera
Andrew Holmquist
Patrick Dean Hubbell
Richard Hull
Richard Hunt
Jessica Jackson Hutchins
Michiko Itatani
Wadsworth Jarrell
Rashid Johnson
Eduardo Kac
Arnold J. Kemp
Rosy Keyser
Shaurya Kumar

Ellen Lanyon

Judy Ledgerwood
Riva Lehrer
Tony Lewis
Robert Lostutter
Jim Lutes
Iñigo Manglano-Ovalle
Yvette Mayorga
Ayanah Moor
Rebecca Morris
LeRoy Neiman
William J. O'Brien
Angel Otero
Lorraine Peltz
Dawit L. Petros
Jefferson Pinder
Jaume Plensa
Cheryl Pope
Zak Prekop
Celeste Rapone
Scott Reeder
Tyson Reeder
Pedro Reyes
Richard Rezac
Suellen Rocca
Elizabeth Rupprecht
Carrie Schneider
Claire Sherman
Rebecca Shore
Diane Simpson
Nyugen Smith
Deb Sokolow
Cameron Spratley
Dannielle Tegeder
Jan Tichy
Orkideh Torabi
Xavier Toubes
Apichatpong Weerasethakul
Karl Wirsum
Adrian Wong
Sarp Kerem Yavuz
Mary Lou Zelazny
Molly Zuckerman-Hartung
A
HAPPENING

AUCTION PARTY
ART + PERFORMANCE + SPONTANEITY + EMBRACE OF LIFE = A HAPPENING
​​On November 11, you're invited to A Happening Auction Party, a benefit celebrating the SAIC community and world-renowned artists and designers who generously donated works for our virtual art auction. Inspired by Allan Kaprow's interactive and riotous Happenings of the 1950s and 1960s, this incomparable evening will include a live auction of exclusive pieces from alums and faculty. Proceeds from ticket and auction sales will benefit student scholarships.
---
FRIDAY, NOVEMBER 11, 2022
6:30 P.M.
SAIC GALLERIES, 33 E. WASHINGTON ST., CHICAGO
SCHOOL OF THE ART INSTITUTE OF CHICAGO
---
LIVE AUCTION
The following works from SAIC alums will be available exclusively at A Happening Auction Party. This exciting live auction will be facilitated by Hindman.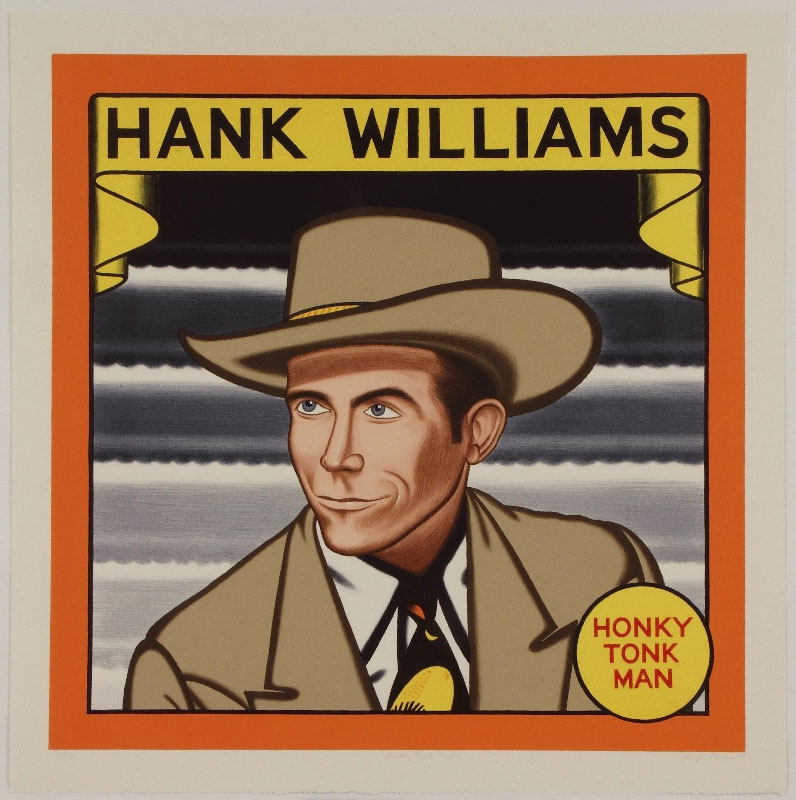 Roger Brown (BFA 1968, MFA 1970), Hank Williams, Honky Tonk Man, 1991, color silkscreen, framed, 44 x 44 in., Edition of 75 (#29/75)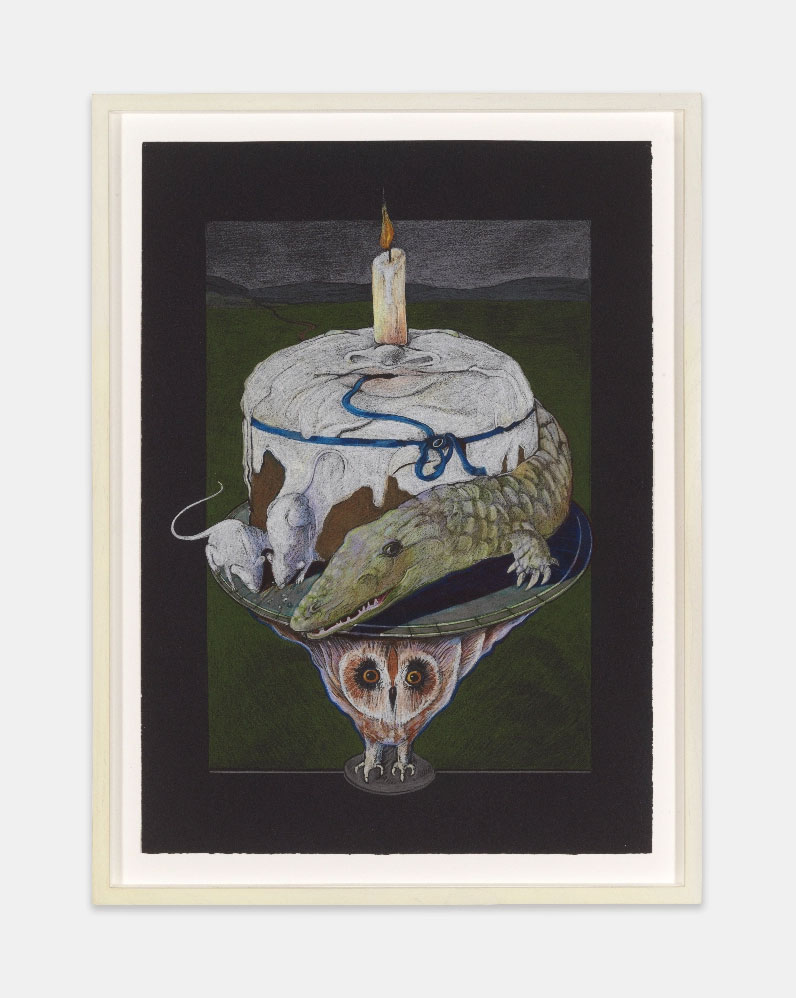 Ellen Lanyon (BFA 1948, HON 2007),
Birthday Cake
, 1975, colored pencil on black paper, framed, 23 3/4 × 17 3/4 in.
Estimated Value: $4,500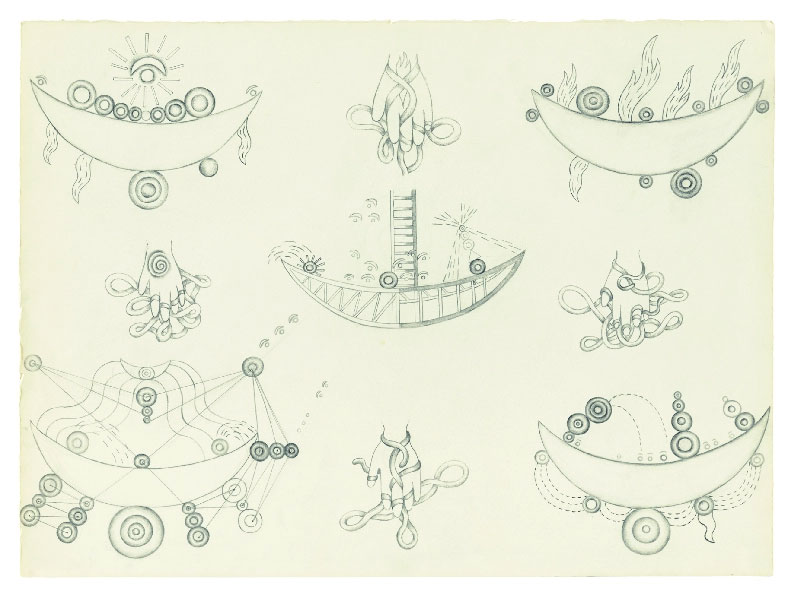 Suellen Rocca (BFA 1964, HON 2016),
Ancestor Signs
, 1999–2012, graphite on paper, signed in graphite, framed, 30 3/4 x 38 1/4 in.
Estimated Value: $10,000
A gift from the Suellen Rocca family trust and Matthew Marks Gallery.
Elizabeth Rupprecht (BFA 1954, MFA 1965),
Untitled
, 1980, oil on canvas, 40 x 50 in.
Estimated Value: $10,000
Karl Wirsum (BFA 1961, HON 2016),
Mr. Fancy Pants
, drawing on heavy paper, framed, 19 x 24 1/2 in.
Estimated Value: $10,000-15,000
A gift from the Wirsum/Gunn family.
MAKE A GIFT
An SAIC education inspires the next generation to see the world not just as it is, but as it can be. Your gift ensures all students have access to SAIC's world-renowned art and design education, regardless of economic status.
SPONSORS
MICHIGAN AVENUE SPONSOR


WASHINGTON STREET SPONSOR
The McBreen Family
MEDIA PARTNERS


VENDOR PARTNERSHIP

Interested in becoming a sponsor?
Contact Dana Horst Sullivan, associate director of corporate and foundation relations,
dhorst@saic.edu
Thank you to our committee members:
Melissa Behm (SAIC's Board of Governors)
Silvia Beltrametti (Lecturer, Art History, Theory, and Criticism)
Chanel Coney
Elissa Efroymson
Erica Jackson
Abby Pucker
Alexa Rice
Beth Rosen (SAIC's Board of Governors)
Hunt Tackbary
Vincent Uribe (BA and BFA 2013)
A Happening Auction Party
Aidan Korte, assistant director of engagement and events, saicevents@saic.edu
SAIC Art Auction 2022
Torsten Johnson, executive assistant, Office of the President, tjohnson19@saic.edu
Scholarships and Student Support
Reneé Finnell, executive director of individual giving, rfinnell@saic.edu