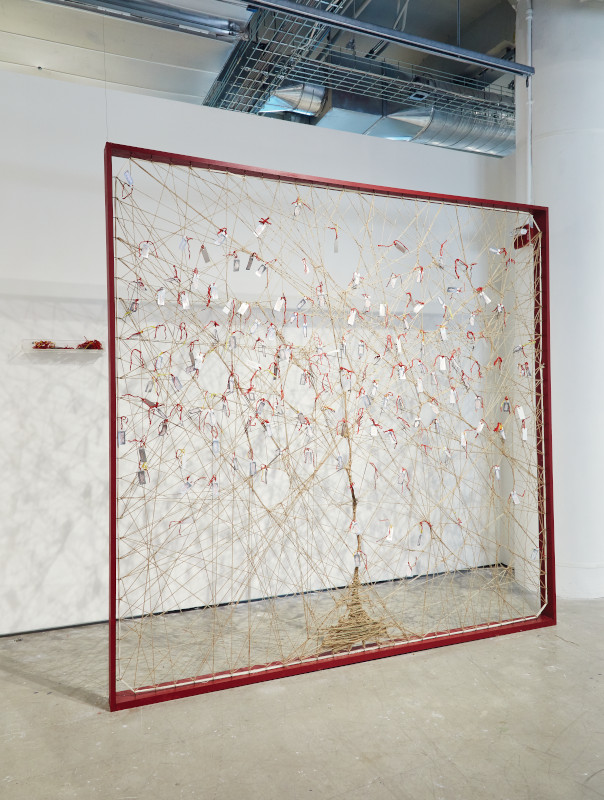 Vivarta,
Wood, jute, Nadachadi (ritual protection thread used in the Indian subcontinent), print, and handmade paper. 2020

In Hindu mythology, the banyan tree is also called kalpavriksha, meaning "wish-fulfilling tree", as it represents eternal life because of its seemingly ever-expanding branches. This is an interactive installation playing with the idea of the tree of life motif, adapted from the Sidi Sayed Jali (Ahmedabad, Gujarat), in the form of a wishing tree.

The work invites the audience to pick a scratch card and tie it to the tree with the nadachadi (ritual protection thread), akin to the symbolism of what is predestined rather than what we aspire.