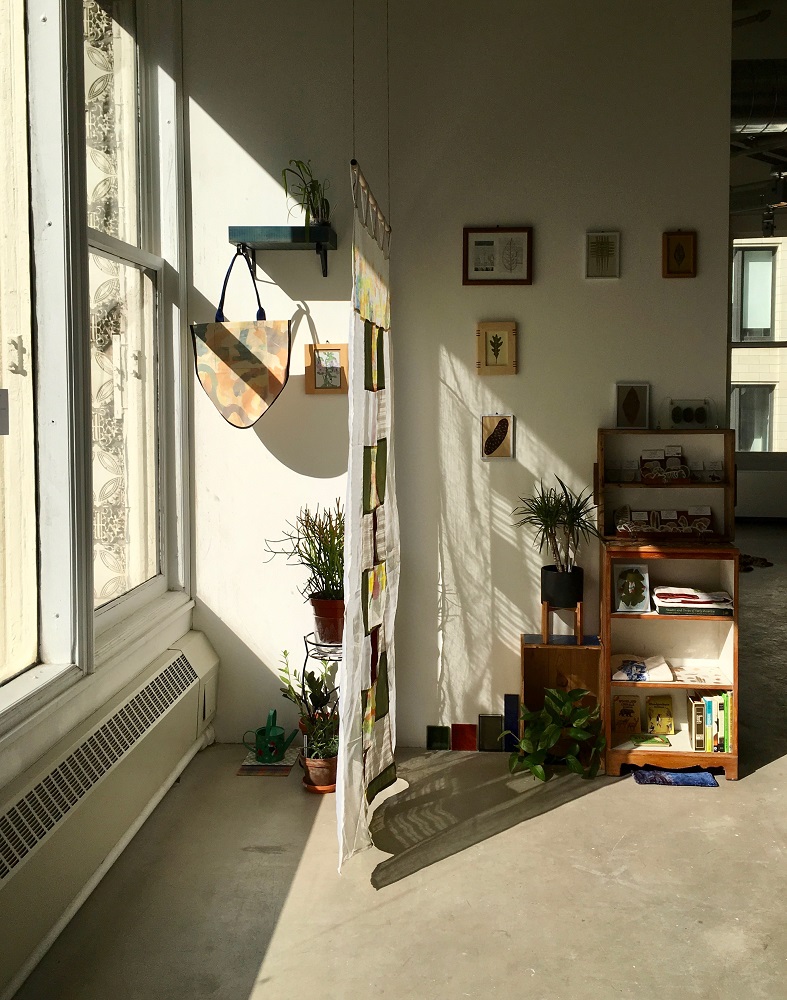 Do It Yourself: As Envisioned In The Home,
Mixed media, upcycled fabrics + notions, repurposed objects + furniture, and plants. 2018-2020
(Image courtesy of Frances Garcia)

This collection features various objects, such as the Quilted Curtains, Pressed Plant Stickers, and Embroidered Leaves, that act as possibilities for recycling, upcycling and the like. Human wastes have been and continues to be a large destructive force over the environment. These functional objects are examples of what we could do as individuals to lighten the load of reusable "waste", before discarded and forgotten at landfills.

#landfillavoidance
#wasteawareness
#consciousconsumerism
#livingwithplantsissupergreatinsomanywaysyoushouldtryit!