Nadeem Mahran is an emerging professional architect living and working in Chicago since 2017. He received his B Sc in Architecture from Alexandria University in 2017 and his M.Arch from the School of the Art Institute of Chicago in 2019.
He began working in the industry in his first year at university, affirming his passion for architecture. He now has over five years of experience, working for a diverse range of architecture and design firms in Alexandria and Chicago. In the last few years, he had the privilege of working in smaller practices, as he was able to learn and experience working on multiple stages of a project, from concept design, documentation through to contract administration.
His interests lie in sustainable design, natural materials and contributing to resilience and inclusive civic systems.
Artist Statement
Social justice is a city's strongest identity marker, very much like how scents and sights are affiliated with people's recollection of culturally rich regions.
Nadeem believes that the embodiment of such values is a factor that benefits underprivileged communities and hopes to establish this conversation in the discourse based on such reciprocity.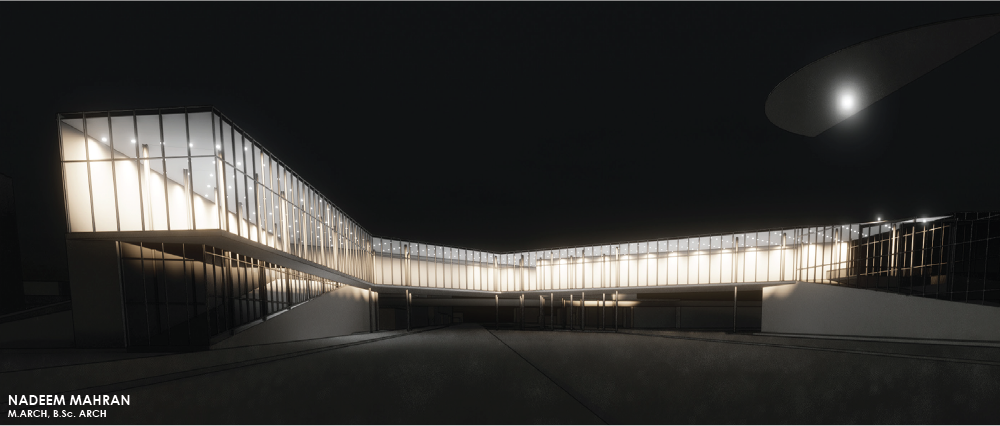 Bridging Ecologies in Washington Park, Night view of architectural program; exhibition (left), vocational school (middle) and farmers' market (right).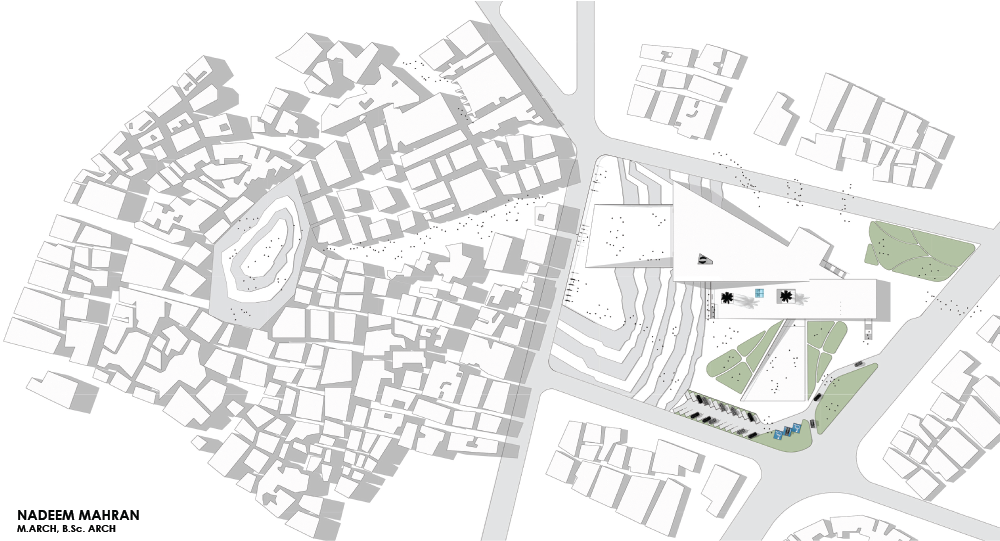 Narrative Exhibition of Heritage | Site plan showing context and circulation

Bridging Ecologies in Washington Park | Day view of dichotomies of park and built frameworks

Narrative Exhibition of Heritage | Longitudinal sections of interiors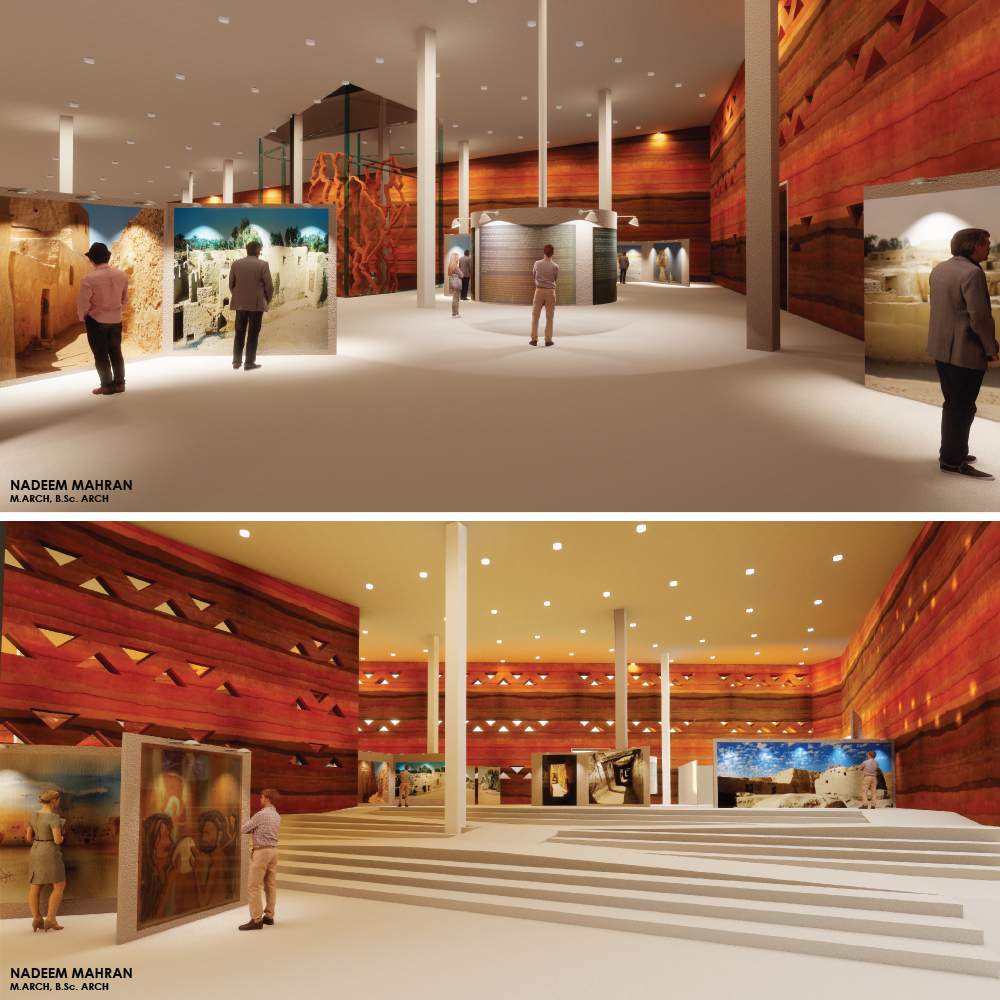 Narrative Exhibition of Heritage | Interiors