Emily Breidenbach – Collective Terrain Digital Arts Publication
Emily Breidenbach's Collective Terrain is a digital platform launching December 2018 that explores humanity's complex relationship to land and, at times, can be regenerative, exploitative, dismissive, fraught, neutral, frustrating, joyful, and alienating. Emily aims to feature artwork that expresses these moments through Collective Terrain. It will feature new and existing artworks, poems, videos, performance documentation, sound pieces, drawings, flash fiction, essays, critical pieces, interviews, etc. Potential themes for submissions may include land politics, borderlands, environmental justice, place-based pieces, land rights, etc. Currently, there are confirmed 56 participants for the projects from both Chicago, across the United States, and across the globe from countries such as France, Ukraine, Lithuania, Israel, and more.
The objectives and goals of Collective Terrain are twofold. The first is to provide readers with access to artworks that represent humanity's complicated relationship to land. Through this effort, she hopes that readers can begin to cultivate a deeper understanding of land and their own connection to it and ultimately more empathy. This is crucial as pressing environmental concerns are faced with apathy by dominant society. The second goal of Collective Terrain is to provide a platform for contributors. There is no publication like this that currently exists, so it is filling a clear void. However, the true importance of this lies in the fact that many of the contemporary narratives about land are either highly romanticized or objectifying towards land. This publication offers a space for more multifaceted accounts, expressions, and artworks to come forward. This is important because diverse creative expression is crucial to having a more democratic and equitable arts landscape.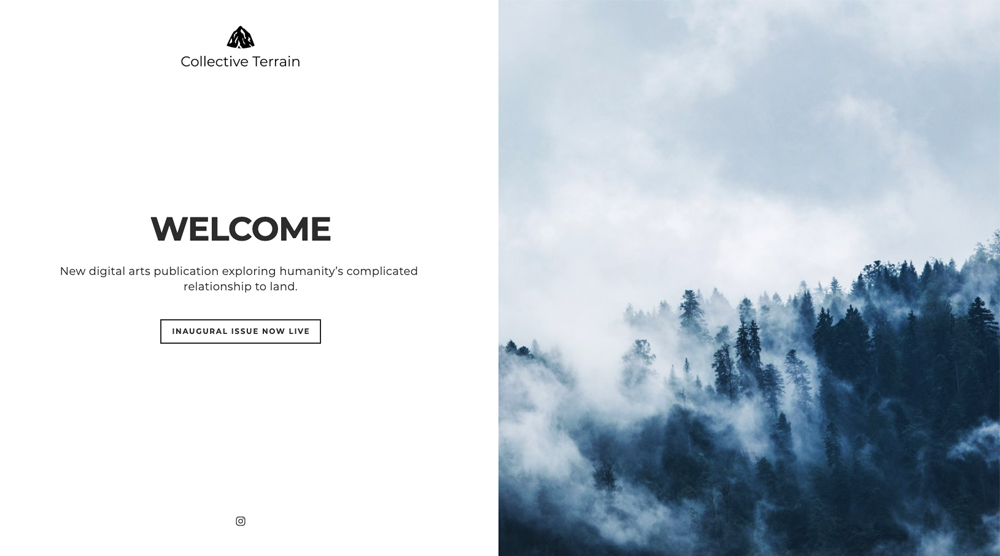 SAIC Arts Administration Department
MacLean Center
112 S. Michigan Ave., Suite 601
Chicago, IL 60603
For donations or questions, please contact us:
The Enrichment Fund Board
enrich@saic.edu
Kate Dumbleton, SAIC Associate Professor
and Hyde Park Jazz Festival Co-Director
kdumbleton@saic.edu