Find out how to join the Enrichment Fund Board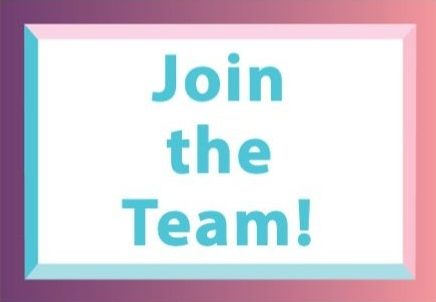 ---
Board member application deadline:
11:59 pm on
Friday, March 3, 2023
To apply:
Email your resume and cover letter to the Enrichment Fund Board at erich@saic.edu. Please include your weekly availability and a professional headshot. If you are granted a position on the EFB, we will use your headshot for EFB-related announcements.
The Enrichment Fund Board (EFB) is open to anyone currently enrolled as a full-time student in the Master of Arts in Arts Administration and Policy (MAAAP) program. The EFB presents an opportunity to exercise contemporary arts administration practices that students learn in the MAAAP curriculum. The primary responsibility of the EFB is to solicit, review, and award grants to MAAAP students.
Consensus is an essential practice among all board members. The EFB operates in a horizontal organizational structure which necessitates strong interpersonal communication skills and the ability to work as part of a team. The grant application and new board member review processes are based on the mission and vision of the EFB.
As peers in the Department, we operate with the goal of transparency between the EFB and the SAIC MAAAP community. Due to the sensitive nature of the materials the EFB reviews, we ask that all new board members understand and value the importance of discretion.
Some additional responsibilities of the board includes:
Updating the Enrichment Fund website
Managing communications via Instagram and MAAAP Department emails
Maintaining internal email management with grantees
Keeping open communication with the SAIC community
Taking minutes at EFB meetings
Considering fundraising initiatives
Board membership is a year-long commitment. As a student board, no prior board, development, fundraising, or grantmaking experience is required.
We are looking for applicants who:
Think collaboratively about sustainable organizational structures in response to the mission and values of the EFB.
Are interested in developing fundraising structures and sustainable internal systems (scheduling, planning, protocols, Google Drive archive).
Have scheduling flexibility for weekly meetings (with the possibility for weekends and evenings) understanding that board membership is a year-long commitment.
Can articulate how their experience, ideas, and initiatives can contribute to the mission and values of the EFB.
If interested, indicate a role they are interested in filling on the board (not necessary).
For donations or questions, please contact us:
The Enrichment Fund Board
enrich@saic.edu
Kate Dumbleton, SAIC Associate Professor
and Hyde Park Jazz Festival Co-Director
kdumbleton@saic.edu