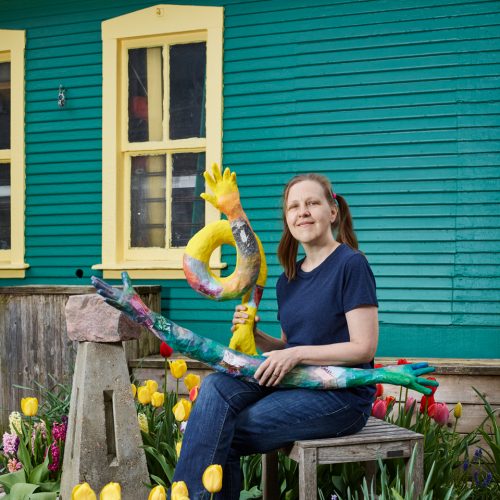 Aimée Beaubien
Associate Professor, Photography
---

Aimée Beaubien has been teaching at SAIC since 1997. She took her sabbatical during the 2021 Academic Year.


Aimée Beaubien's installations and photographic collages explore the complex sensations associated with reading photography and experiencing nature. Photographic paper is used as her sculptural medium to explore physical and perceptual relationships between foreground, middle-ground, and background. This is upended through the process of destruction and construction, as Beaubien cuts and overlaps tangled shapes to create an intersection of subject, object and motion. She describes her practice as testing the flexibility of photographic material, as images transform in a chain of experiential shifts from visual representation to physical encounter.
Beaubien's work has been exhibited nationally and internationally in shows at the Chicago Cultural Center; galerie obqo, Berlin, Germany; Rhona Hoffman Gallery, Chicago; SF Camerawork, CA; Temple Gallery, Philadelphia; UCRC Museum of Photography, Riverside, California; and the Virus Art Gallery, Rome. She has been reviewed in publications such as Art in America, Art on Paper, and Art papers.
Education
1993 MFA, School of the Art Institute of Chicago
1989 BFA, School of the Art Institute of Chicago
Notable Classes Taught:
Junior Seminar: Professional Practice
Senior Photo Studio Seminar
Structuring, Sequencing and Series