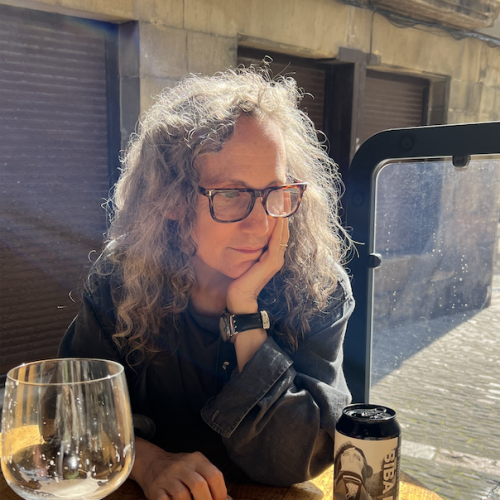 Anne Harris
Associate Professor, Painting and Drawing
---

Anne Harris has been teaching at SAIC since 2006. She took her sabbatical during the 2021 Academic Year.


Throughout her career, Anne Harris has exhibited her expertise as not only a painter, but also as a curator and writer. She is largely known for her uncanny variations on self-portraiture and the development of The Mind's I, a traveling drawing conversation that investigates the complexities of self-perception. Her portraits attempt to convey the experience of being both completely exposed, yet going unnoticed. There are faces, but they are depicted in ways that seem to cancel themselves out: a quick, semi-abstract mark, furtive smudges of paint, a collaged face cut out from another painting. Harris is not interested in creating an exact likeness, but rather the presence of an individual and the self-consciousness that lies beneath their skin.
Harris has been awarded a Guggenheim Foundation Fellowship and an NEA Individual Artists Fellowship. She has exhibited at the Alexandre Gallery, New York; California Center for Contemporary Art, DC Moore Gallery, New York; National Portrait Gallery at the Smithsonian Institute, Washington, D.C.; Nielsen Gallery, Boston; North Dakota Museum of Art, Grand Forks; and The Portland Museum of Art, ME. Her work is in such public collections as The Fogg Museum at Harvard, The Yale University Art Gallery, and The New York Public Library.
Harris is represented by Alexandre Gallery, New York.
Education
1988 MFA, Yale University School of Art
1986 BFA, Washington University in St. Louis
Notable Classes Taught:
Advanced Painting Studio
Drawing from the Inside Out
Multi-level Painting
The Portrait Past Present Future