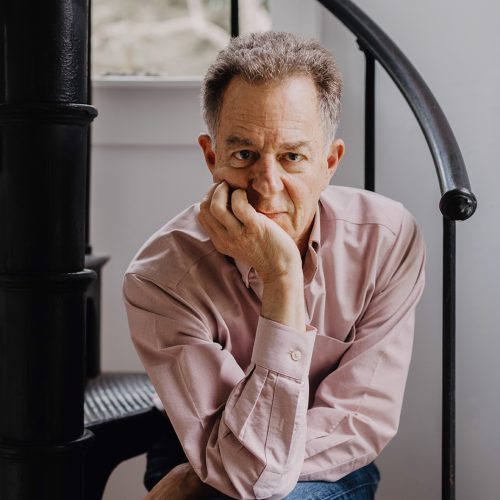 Nic Collins
Professor, Sound
---

Nic Collins has been teaching at SAIC since 1999. He took his sabbatical during the 2021 Academic Year.


Nic Collins is a composer and performer of instrumental and electronic music living and working between Berlin, Chicago, and Massachusetts. His work is motivated by the visceral beauty of sound, technology as an interface between music and social structures, and experimentalism's questioning of musical assumptions. He was an early adopter of microcomputers for live performance and began including electronic circuitry and electro-acoustic instruments into his ever growing practice. These are often combined with his expertise in conventional acoustic instruments to create what he considers an "acoustic splendor of controlled chaos."
In the 1990s, Collins served as Visiting Director of Stichting STEIM (Amsterdam and a DAAD composer-in-residence in Berlin. He was a Watson Fellow after graduating from Wesleyan and has been a Research Fellow at the Orpheus Institute (Ghent) since 2016. He was the editor-in-chief of the Leonardo Music Journal from 1997 to 2017 and his book, Handmade Electronic Music – The Art of Hardware Hacking (Routledge), has influenced emerging electronic music worldwide. He has also been a recipient of commissions and grants from the Berlin Biennale, the British Arts Council, the Illinois Arts Council, the Mary Flagler Cary Charitable Trust, the National Endowment for the Arts, the New York State Council on the Arts, the New York Foundation for the Arts, and Radio Bremen.
Education
2007 PhD, University of East Anglia, England
1979 MA, Wesleyan University
1976 BA, Wesleyan University
Notable Classes Taught:
Hardware Hacking
Sounds Projects