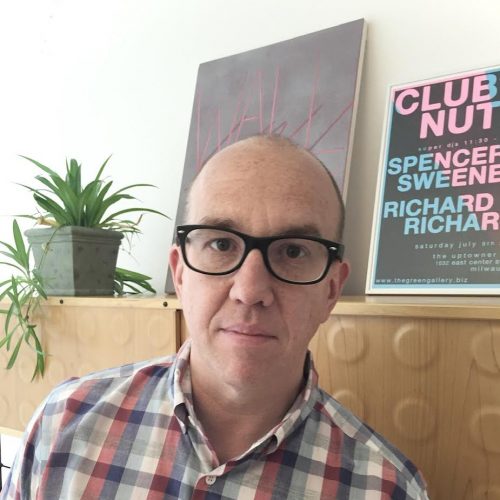 Scott Reeder
Associate Professor, Painting and Drawing
Scott Reeder is a multidisciplinary artist who is best known for his irreverent take on modernism, subversively using a litany of comedic devices in his paintings, sculptures, and installations to address complex ideas. His works are quizzical yet compelling, presenting a saccharine but serious critique of the history and stylistic traditions of art-making, and emphasizing the value of mark-making and expression in art. He explores ideas of both the presence and absence of the artist's hand and often includes critical reconsiderations of the familiar and the mundane alongside humorous references to iconic art historical works.
Reeder has had solo exhibitions at the Museum of Contemporary Art Chicago, Retrospective in Hudson, 356 Mission in Los Angeles, Kavi Gupta in Chicago and Berlin, and Lisa Cooley in New York. His work has been included in group exhibitions at the 2003 Venice Biennale, Saatchi Gallery, and Museum of Contemporary Art Detroit, among other venues. In addition, Reeder's public artworks have been installed in multiple cities, including Chicago and Miami, and have received extensive coverage in the press, often sparking debate because of their multifaceted potential meanings.
Reeder is represented by Kavi Gupta in Chicago, and Canada in New York City.
Education
1997 MFA, University of Illinois, Chicago
1995 Visva Bharati University, Santiniketan, India
1994 Skowhegan School of Painting and Sculpture
1994 BFA, University of Iowa
1993 Yale/Norfolk Summer Program
Notable Classes Taught:
Cheap TV
Collaboration
Funny Painting
Mixed Media- Experimental Approach