Alicia creates classic shapes with a flair for textile and embellishment design. She delights in detailed hand work, particularly beading, embroidery and knitting. She is the recipient of the Outstanding New Artist Award, the Contemporary Practices Scholarship, and the Perry Ellis Scholarship.
Title: Spectrum
Collection Inspiration   |   Artist Statement
My collection explores fashion design and construction through the occult interests and scientific methods developed by my muse, Sir Isaac Newton. To tell his story, my sewing machine became my laboratory and garments were my path to discovery. My pieces incorporate geometric textiles and silhouettes. The color story arose from Newton's discovery of the visible spectrum. I have utilized the experiments he conducted on light and color theory, as well as symbology from his alchemical and Masonic practices, to thoughtfully create textiles, accessories, and headwear.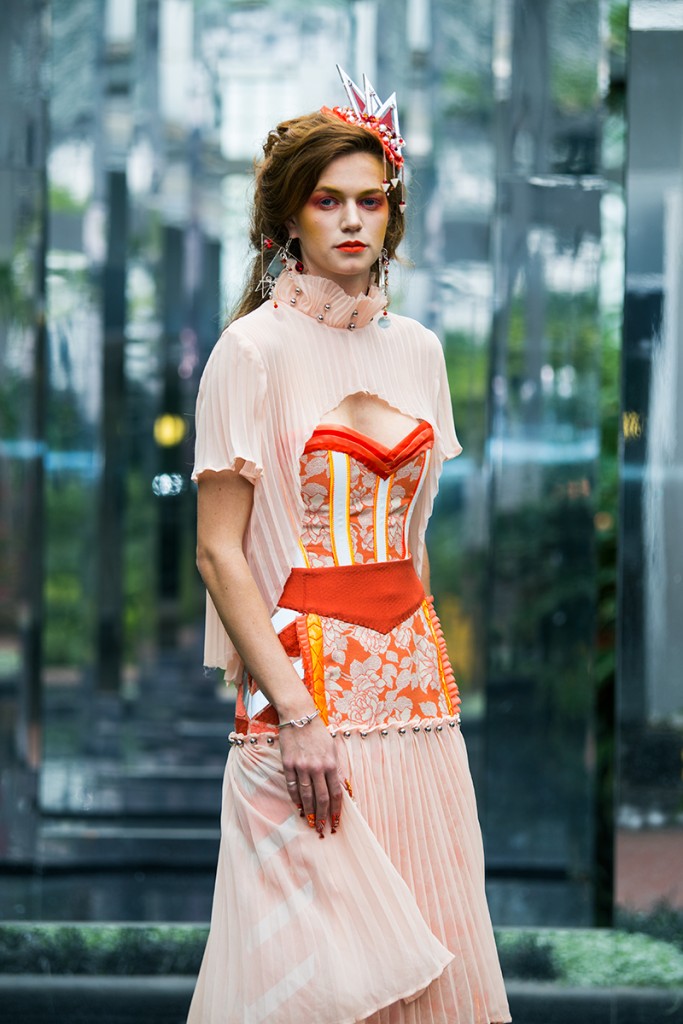 Designer Alicia Perrillo | Photo Grace DuVal | Model Bella Killion, Factor|Chosen Model Management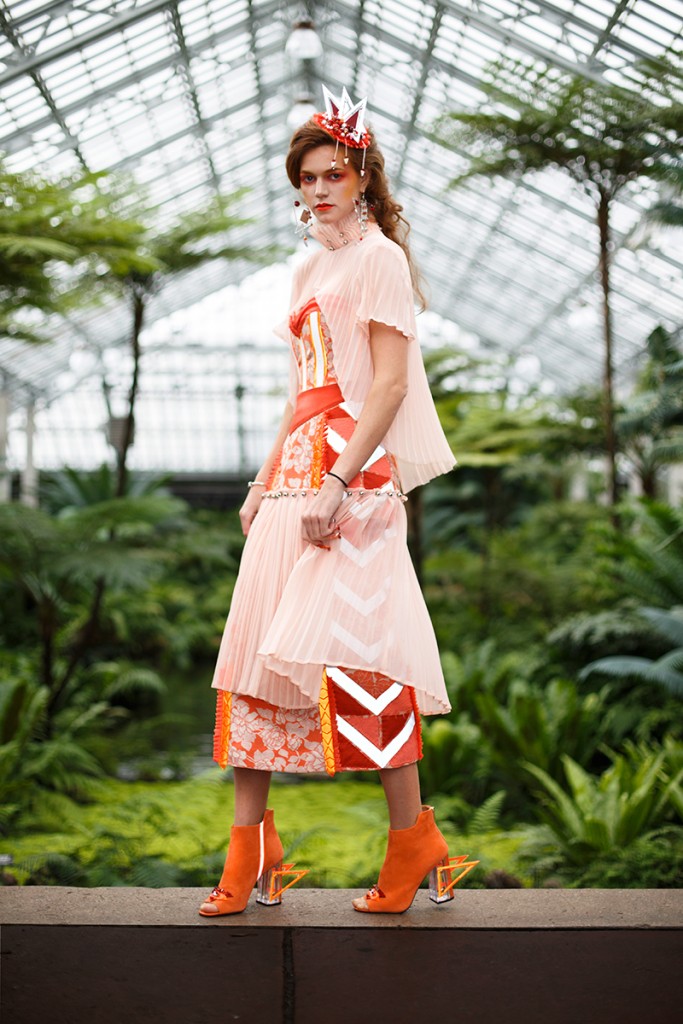 Designer Alicia Perrillo | Photo Grace DuVal | Model Bella Killion, Factor|Chosen Model Management
More Designers