Allison Shaftel
Although most of Allison' work focuses on fashion and costume design, she works in other print and fiber media, in addition to illustration and sculpture. Allison's work is inspired by growing up immersed in her mother's passion and work as an antique collector and dealer. She enjoys using her understanding of the history of fashion and costume design, and believes fashion should have a sense of humor. Her work has been featured in several online and print publications, including Women's Wear Daily, Bullet Magazine, and Redeye Chicago.
Title: Tokyo Trip
Collection Inspiration   |   Artist Statement
It's a psychedelic acid trip in 1960's Tokyo; a sensory-overload. I'm exploring the dispersion of traditional eastern and western ideals, styles and lifestyle elements careening through the vast cultural landscape of the 1960's psychedelic movement. I'm reflecting on the loss of centuries of the traditional Japanese lifestyle as today's youth culture shifts to an extremely western approach to style and freedom. Inspired by this transformation, I peer through the lens of three different elements: historic traditional clothing, 1960's psychedelic costume, and modern Harajuku street fashion.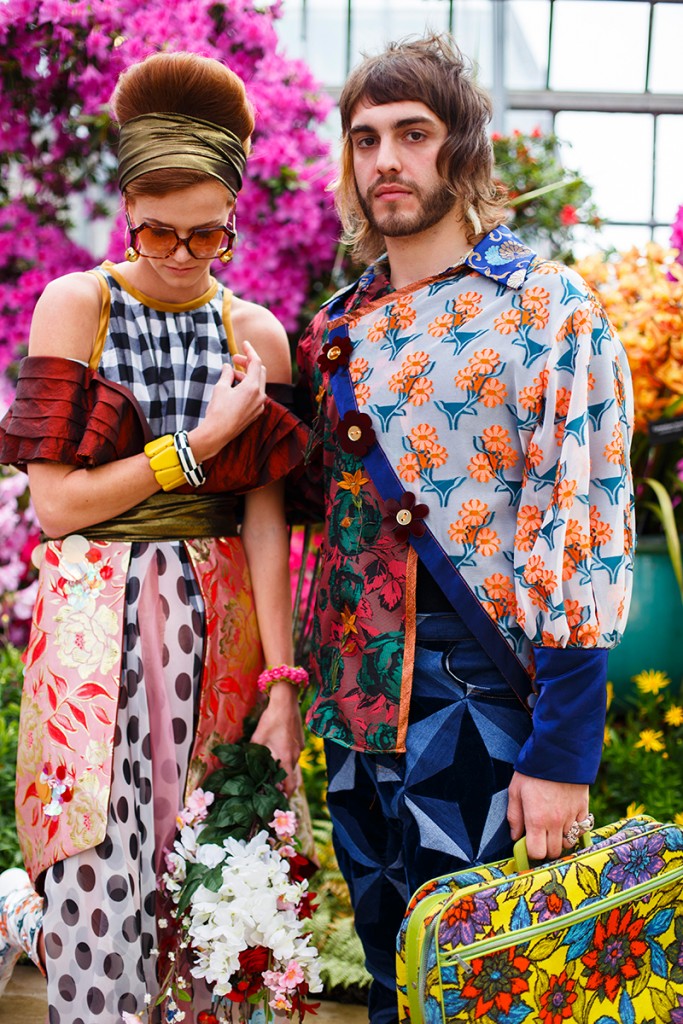 Designer Allison Shaftel | Photo Grace DuVal | Model Bella Killion, Factor|Chosen Model Management | Model Patrick Tsotsos, Independent Model
More Designers