With a focus on patterning and construction, Amy's pattern manipulation yields precise technical pieces with an emphasis on traditional menswear tailoring. She focuses on understated yet refined details in her work in order to make garments that are quietly elegant, yet clever. Amy is inspired by the simple seam work in tailoring and rethinks the patterning in new ways that recreate and embrace classic menswear.
Title: Removed 
Collection Inspiration   |   Artist Statement
Removed was inspired by a recent return to my childhood home.  I discovered that the place where I once felt such comfort had been completely lost, and all I could hold onto were my memories, which would eventually fade as well. Aspiring to hold onto as much of the past as possible, I began with the most easily defined garment: the menswear suit. By manipulating the pattern, I took away and altered the elements of traditional menswear. While maintaining the classic silhouettes and tailoring of menswear, I found new ways to create a sense of distance and loss, similar to what I've felt since visiting that house, through cool colors and the shadows of transparency. The layers throughout my collection blend yet also seem to fall apart, conveying the now fragmented memories of my past.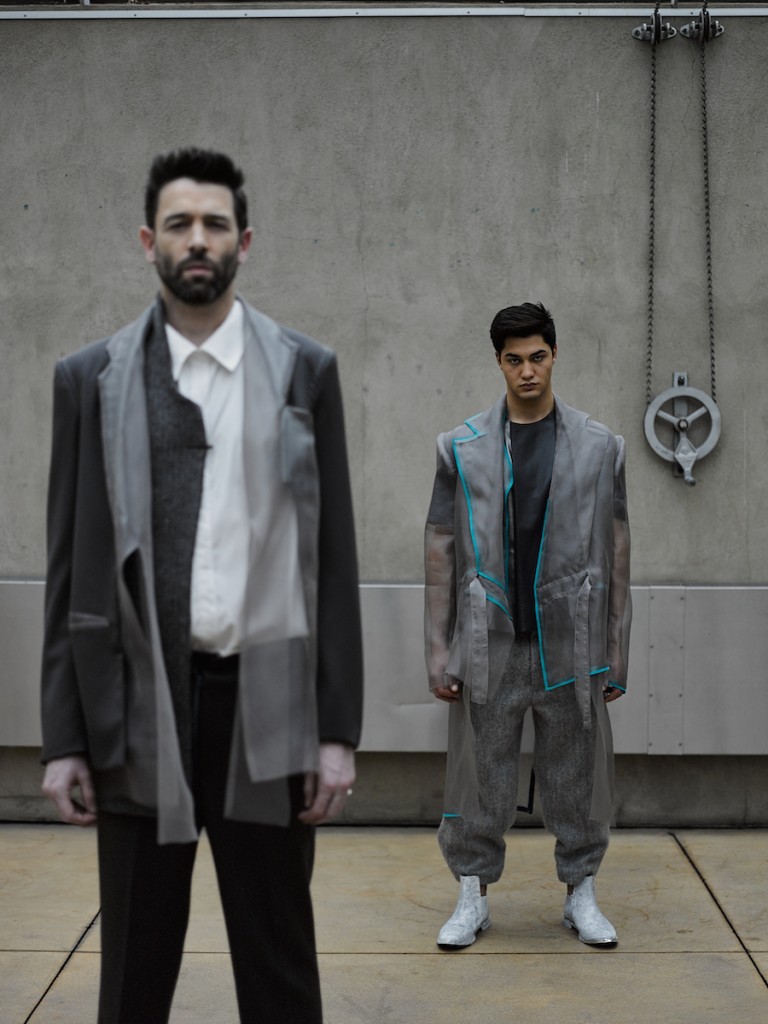 Designer Amy Verrier | Photo Marc Moran | Model James McGowan, Factor|Chosen Model Management | Model Victor Carroll, Independent Model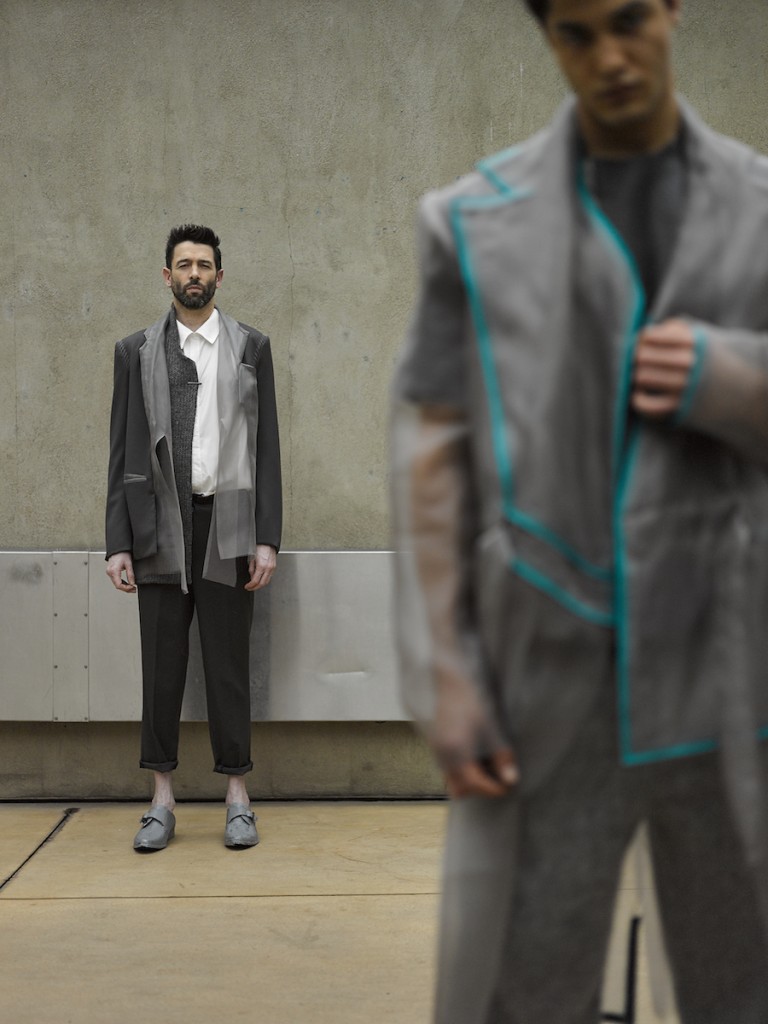 Designer Amy Verrier | Photo Marc Moran | Model James McGowan, Factor|Chosen Model Management | Model Victor Carroll, Independent Model
More Designers