Angela Guinta is influenced by the pure shape and fluidity of a garment. Treating draping as drawing, she draws with fabric: forming the lines, layers and shapes that guide the eye through each piece. Her work has a lightness as each garment is intended to move with one's body.
Title: The Moments in Between
Collection Inspiration   |   Artist Statement
Taking time, taking time, before the world starts turning and these quiet streets you walk through begin to move again.
Inspired by a letter that was written at dawn, Angela's collection explores the connections between writer and recipient, language, format, and interpretation. Each look contributes to the story with a silhouette that poetically flows, connects, and intersects with the others as if it is part of the conversation. Angela encapsulates this moment of clarity and lightness through this story of an early morning spent with taking time to pen a letter.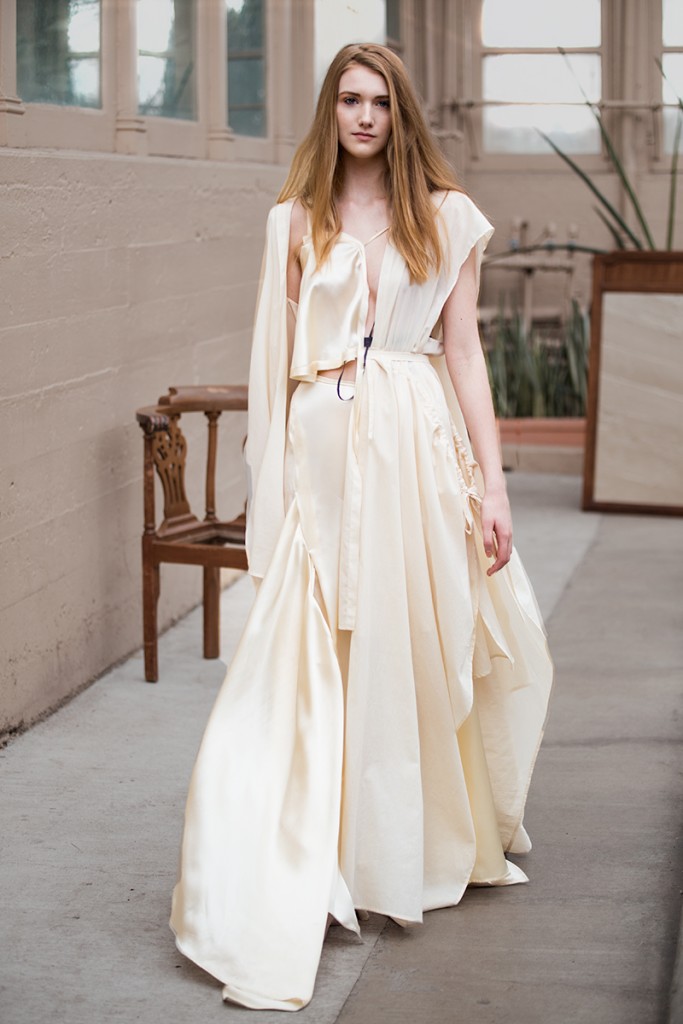 Designer Angela Guinta | Photo Grace DuVal | Model Bri Grable, Factor|Chosen Model Management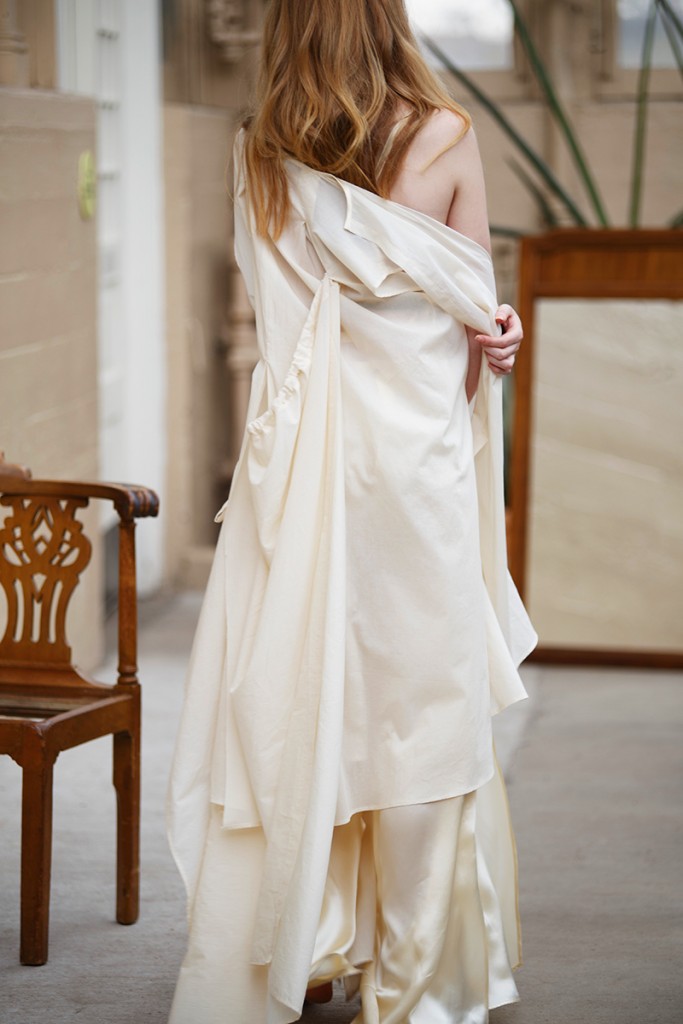 Designer Angela Guinta | Photo Grace DuVal | Model Bri Grable, Factor|Chosen Model Management
More Designers