Nana Park, born in Seoul, South Korea, is an artist and a designer primarily focused on designing and making conceptual garments. Her background in painting plays a key role in the creation of her own fabric through developing varying surface treatments. Her work investigates contrasting, playing with and reconfiguring what history and tradition evoke – interpreting the past to yield a fun new twist.
Title: Kidult
Collection Inspiration   |   Artist Statement
Kidult emerged this past summer, when I transitioned back to Chicago after a summer job in the garment district in New York City. I got a taste of "Adult Life" working at a prestigious fashion company, then returned to the life of an art student. My collection seeks to capture the limbo between being a kid and an adult, a seemingly simple concept. Yet the space between childhood and adulthood can be complicated; a sort of purgatory everyone faces at some point. Kidult references the adult life we grow into, as it reminds us that inside every suit-wearing grown-up is a curious child.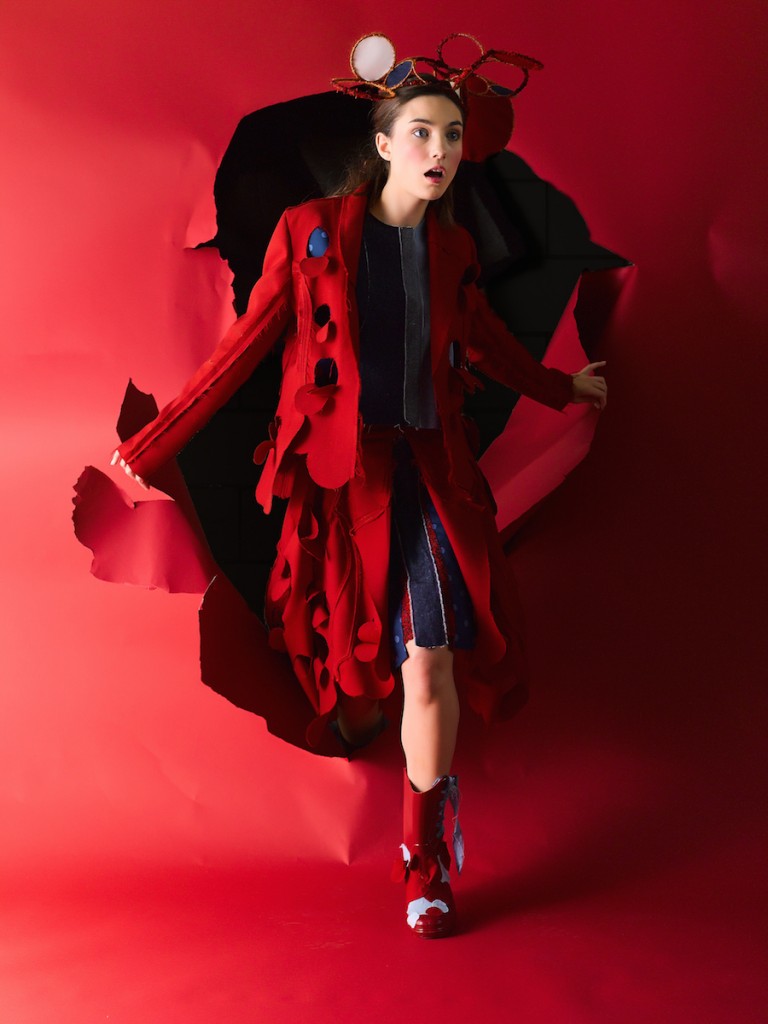 Designer Jungna Nana Park | Photo Marc Moran | Model Tess Finley, Factor|Chosen Model Management
More Designers