Channeling a military upbringing into her artistic identity enables Savannah to process her background and inspire her designs. With her artistic growth, Savannah explores the inner workings of her military family and how it informs her present creative self. Coming from a place filled with great pride and distinction motivates her to share her story of leaving behind such a strong camaraderie in order to find her true self.  She translates her hard-wired ideals into garments wearable by both men and women.
Title: Welcome Home: Uniformity and the Celebration of Inevitable Personalization
Collection Inspiration   |   Artist Statement
My intention is for the body of the soldier to be held throughout these garments.  A soldier lives and experiences both vulnerability and honor, manifested in the clothes s/he wears. My garments' surfaces of ever-unfolding layers parallel the necessary ability to mask such experiences.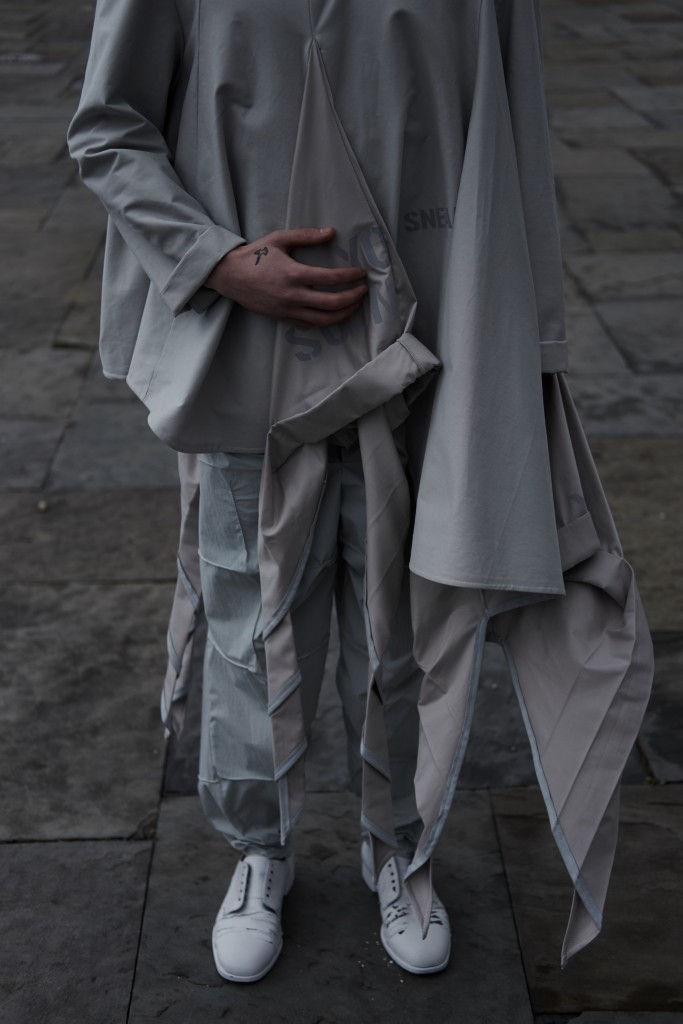 Designer Savannah Snead | Photo Marc Moran | Model Joshua Steigerwald, Factor|Chosen Model Management
More Designers