Raised in Lake Geneva, Wisconsin, Sierra is a Mexican designer. Her large family influences her design. Her junior collection was sponsored by Swarovski.
Title:  Don't F*ck with Me, F*cker
Collection Inspiration   |   Artist Statement:
My collections are intended to evoke questions of ethics and sexual power. I question race, gender and placement of people in our society. Looking at a particular racial group or subculture, I examine what can be considered non-ethical and uncover the grey areas where it might be considered ethical, then transform that possibility into power. I over-sexualize the body to elicit a sense of power for the wearer in their own body. I also think about the wearer's feelings in the garments, and create pieces that radiate a strong, confident and slightly cocky attitude. I make my designs for two purposes:  First, to touch on current social issues; and second, to empower the wearer with a sense of hyperconfidence.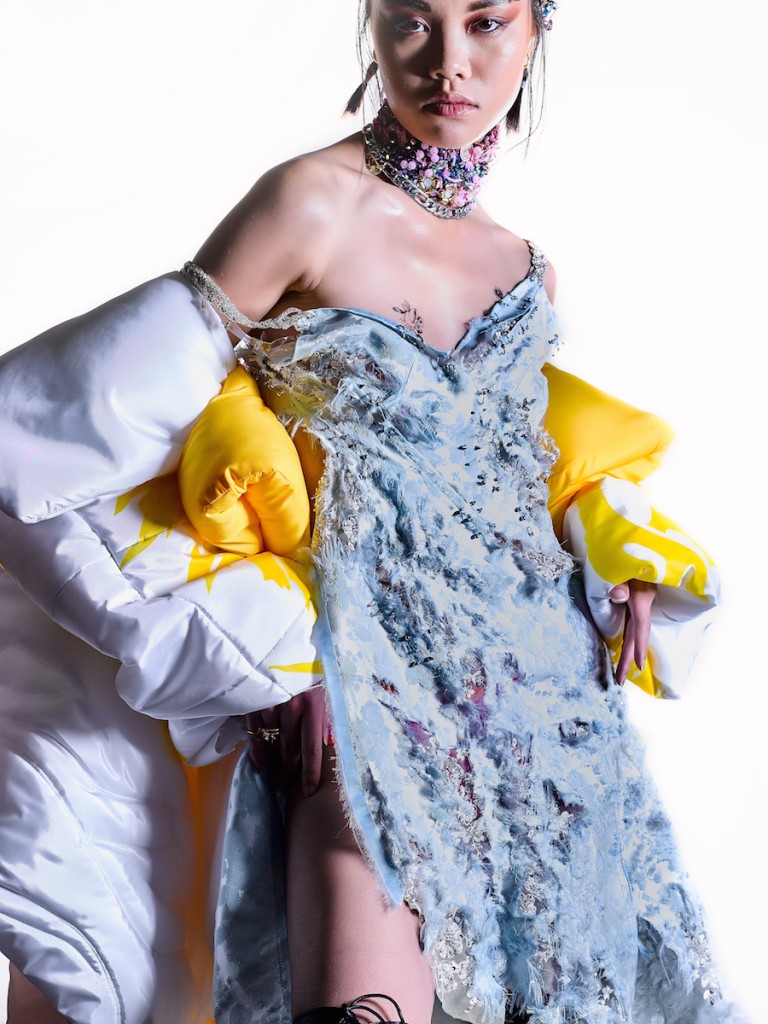 Designer Yenifer Sierra Calderon | Photo Marc Moran | Model Chun Lin, Independent Model
More Designers