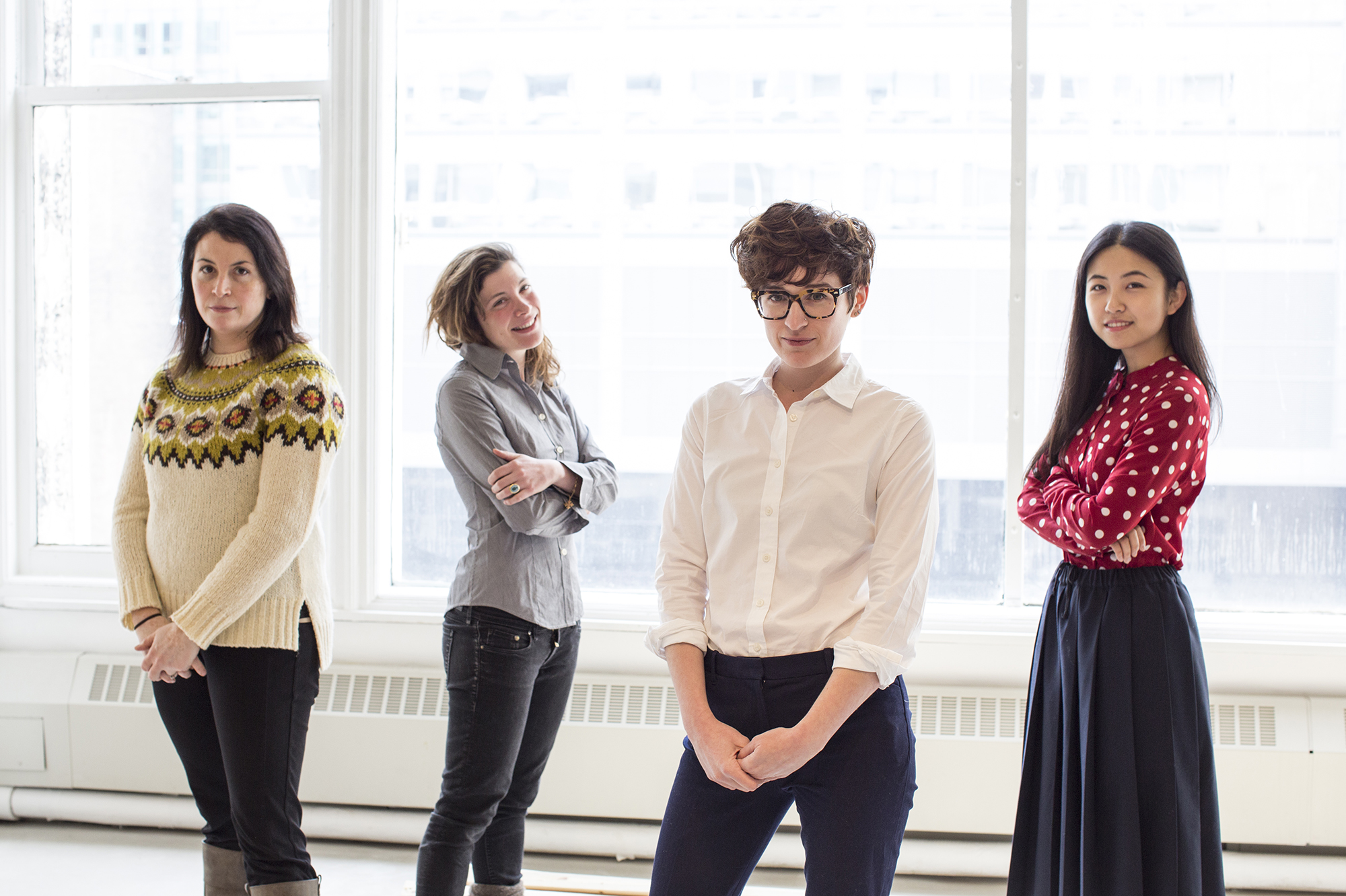 Allison Peters Quinn is the director of exhibitions and residency programs at the Hyde Park Art Center (HPAC) in Chicago. Her role is multifaceted, as HPAC offers youth education, extensive art classes, artist residencies, as well as numerous and diverse exhibitions. She has curated over two hundred shows at the HPAC, often taking on the organization's effort to support risk-taking artists while maintaining a close relationship to its immediate community and the surrounding city.
On a frigid afternoon in November, our curatorial team sat down together to talk about Peters Quinn's approach to her work and our collective thoughts on embarking on the MFA Show process. During our conversation, Peters Quinn remarked on how her curatorial practice relates to the happenings at the HPAC, considering herself "the mediator and problem-solver who is there to figure out how best to present ideas, not only through visual means, but in a way that enables viewers to gain insights" on the concepts addressed by the artist and exhibition. She believes that many curatorial strategies are shared aspects of both artistic production and exhibition making, noting that as a curator, "you can define your own parameters just as an artist does." Her interest in such processes extends to her reflections on the continually changing role art institutions, as she perceives that flexibility is key in maintaining permeability between roles of curators, artists, educators, social practitioners, writers, and other engaged practitioners.
We look forward to working with her on the MFA Show and applying this perspective in our curatorial process. Peters Quinn also expressed her mutual excitement to be in conversation with the SAIC community. Her experience as a curator has led to an understanding that she seeks to operate beyond the walls of the white cube. "You need to figure what the problems are," she explained, "either technically or conceptually or even historically." Peters Quinn emphasizes, "As long as I stay true to the way art is being made, then I feel like I'm on the right page."
We believe that as a team, Allison's insights, experience, and support will help us facilitate productive conversations, both in and out of the studio, as we work together to produce the 2015 MFA Show.
Ariel Gentalen, MA Arts Education, 2015
Tally de Orellana, Dual MA Art History, Theory and Criticism, and Arts Administration and Policy, 2016
Nicky Ni, BA Art History, 2015