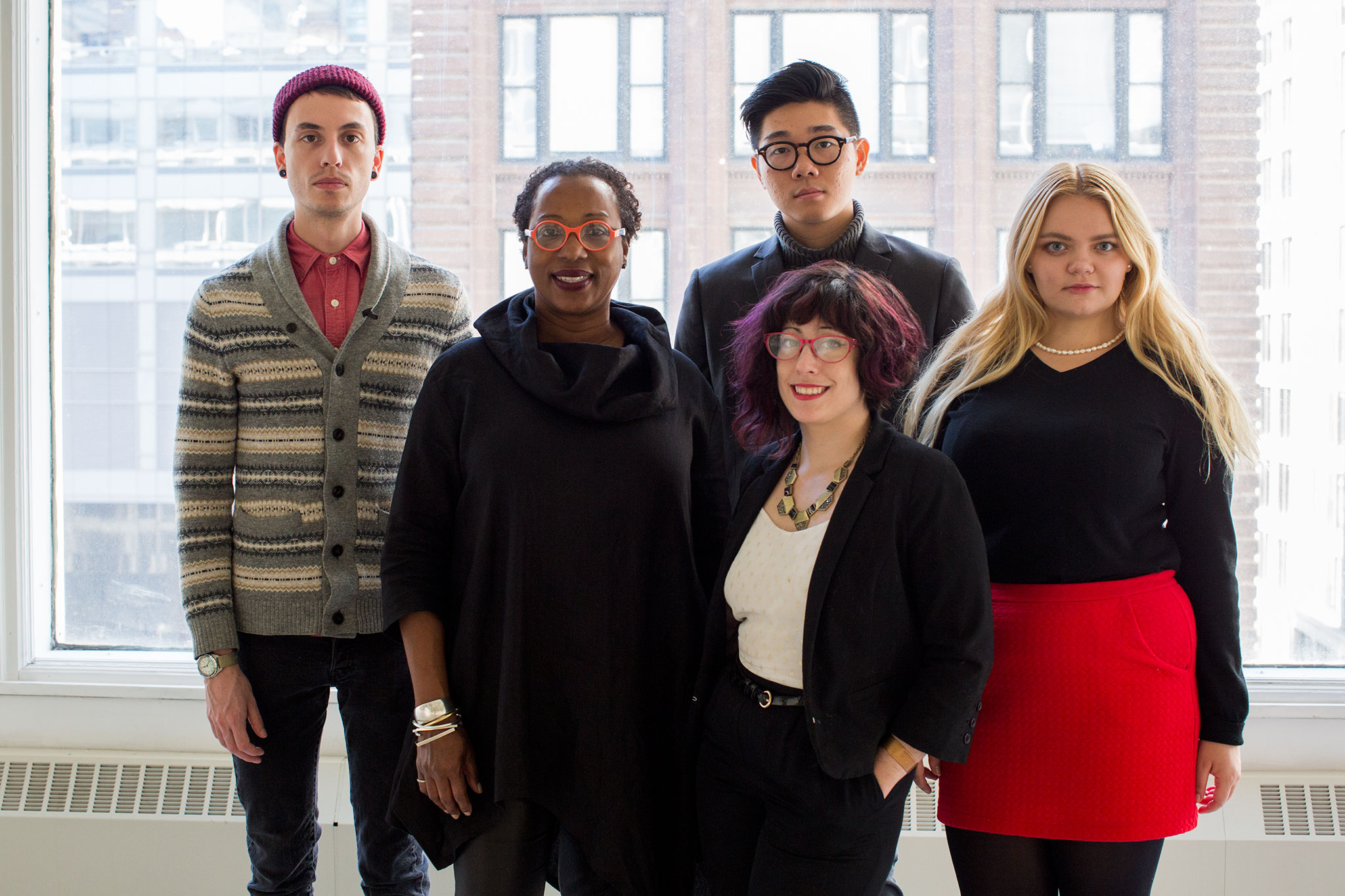 Graduate Curatorial Fellows:
Yana Andriesh (MA Arts Journalism, 2017)
Kat Buckley (MA Art History, Theory, and Criticism, 2017)
Baiqi Chen (MA Arts Administration and Policy, 2017)
Christian Gion (MA Art History, Theory, and Criticism, 2017)
Guest Curator:
Valerie Cassel Oliver is the senior curator at the Contemporary Arts Museum Houston (CAMH). Prior, she was director of the Visiting Artist Program at SAIC and a program specialist at the National Endowment for the Arts. In 2000, she was one of six curators selected to organize the Biennial for the Whitney Museum of American Art. She has organized numerous shows at CAMH, including Splat Boom Pow! The Influence of Cartoons in Contemporary Art (2003); the acclaimed Double Consciousness: Black Conceptual Art Since 1970 (2005); Black Light/White Noise: Sound and Light in Contemporary Art (2007); Cinema Remixed and Reloaded: Black Women Artists and the Moving Image with Dr. Andrea Barnwell Brownlee (2009); Hand+Made: The Performative Impulse in Art and Craft and a major retrospective on Benjamin Patterson entitled, Born in the State of Flux/us (both 2010); as well as the survey, Donald Moffett: The Extravagant Vein (2011). In 2012 she mounted the project, Radical Presence: Black Performance in Contemporary Art and in 2014, a major survey, Trenton Doyle Hancock: Skin and Bones–20 Years of Drawing, of this Houston-based and internationally recognized artist; both toured extensively. Most recently she mounted a survey of Jennie C. Jones entitled Compilation, and the exhibition Angel Otero: Everything and Nothing. Cassel Oliver has lectured widely and published extensively. In 2007, she received a Getty Curatorial Research Fellowship toward an exhibition on Benjamin Patterson; she was a fellow at the Center for Curatorial Leadership in 2009. In 2011, she was awarded the prestigious David C. Driskell Award for her scholarly excellence and contribution to the field of African American art and culture.