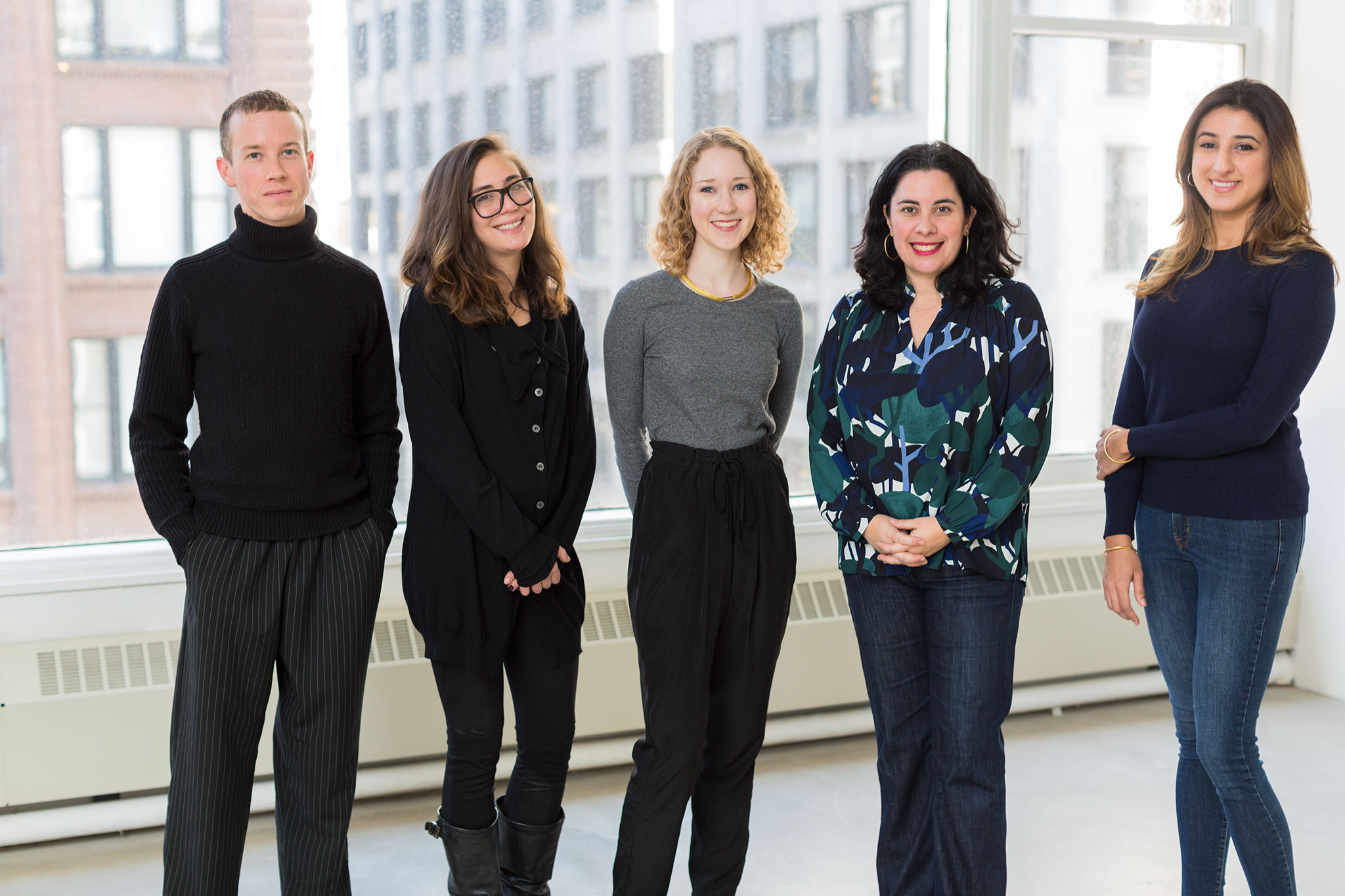 Graduate Curatorial Fellows:
Rachel Haber (Dual MA Art History, Criticism and Theory; MA Arts Administration and Policy, 2017)
Jameson Paige (Dual MA Art History, Criticism and Theory; MA Arts Administration and Policy, 2018)
Hannah Pivo (MA Art History, Theory and Criticism, 2017)
Pia Singh (MA Arts Administration and Policy, 2017)
Guest Curator:
Julie Rodrigues Widholm is Director and Chief Curator of DePaul Art Museum (DPAM). While developing an institutional vision and strategic plan for the museum's programs and collection, she is currently organizing a group exhibition for fall 2016 in collaboration with ART21, entitled On Space and Place: Contemporary Art from Chicago, Los Angeles, Mexico City and Vancouver, and a group exhibition for early 2017 that explores the appropriation of religious imagery in contemporary art. Prior to taking this position in September 2015, she was Curator at the Museum of Contemporary Art for sixteen years. There, she curated major solo exhibitions of work by Rashid Johnson, Amalia Pica, Kathryn Andrews, Amanda Ross-Ho, and co-curated Doris Salcedo's touring retrospective. She is a strong advocate for emerging Chicago artists, having curated more than 25 exhibitions for the 12×12 series, and solo exhibitions with Laura Letinsky, Molly Zuckerman-Hartung, Scott Reeder, and Cauleen Smith. In addition, she has organized several group exhibitions including Escultura Social: A New Generation from Mexico City, Unbound: Contemporary Art After Frida Kahlo, MCA Exposed: Defining Moments in Photograph, 1967- 2007, Rewind: 1970-1990s, among many others. Rodrigues Widholm has served as a juror and panelist for numerous organizations including the Headlands Arts Center, Creative Capital, New American Paintings, and been a visiting critic, graduate advisor, given numerous public talks, and has written extensively on contemporary art.