First-graders from the Pritzker school visit the RBSC
Thursday, March 24th, 2011 » By James Connolly » See more posts from Happening Now at the RBSC
Heather Reed recently brought her class of first-graders to the RBSC for a unique museum experience on all ends.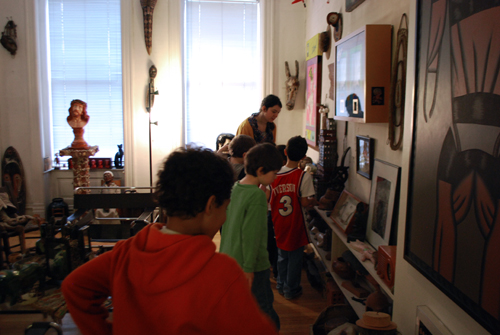 Laura Bickford guides a group of students through the living room of the Study Collection
The students, who have been studying the work of Roger Brown, impressed all of us at the RBSC with their ability to recognize Brown's artistic style by pointing out his silhouetted figures and stylistic compositions and colors. It was great to have the enthusiastic group bring their unique perspectives as we discussed the work of Joseph Yoakum, Aldo Piacenza, Karl Wirsum, and other artists in the collection and we hope they visit again!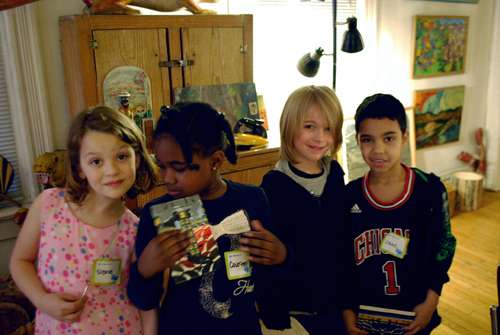 Students pose for a photo showing off their Roger Brown note cards

---