A Measured Look at Roger Brown
Note from the curator: SAIC Historic Preservation graduate student Erin Weevers has been working at lightning speed, translating the complexity of the building and collections within it into crisp and accurate measured drawings of the elevations, floor, and ceiling plans this semester. She's made the challenging process look incredibly easy and her drawings have already been invaluable. I invited her to describe the project so far.
Erin Weevers:
In an interesting intersection between my architecturally-dominated experience in the field of historic preservation and the world of Roger Brown, I have found myself working for the Roger Brown Study Collection this semester. Hired as a "design drawing and curatorial assistant," my task for the semester has been to create interior elevations, plans, and details of the second level of Roger Brown's Home and Studio.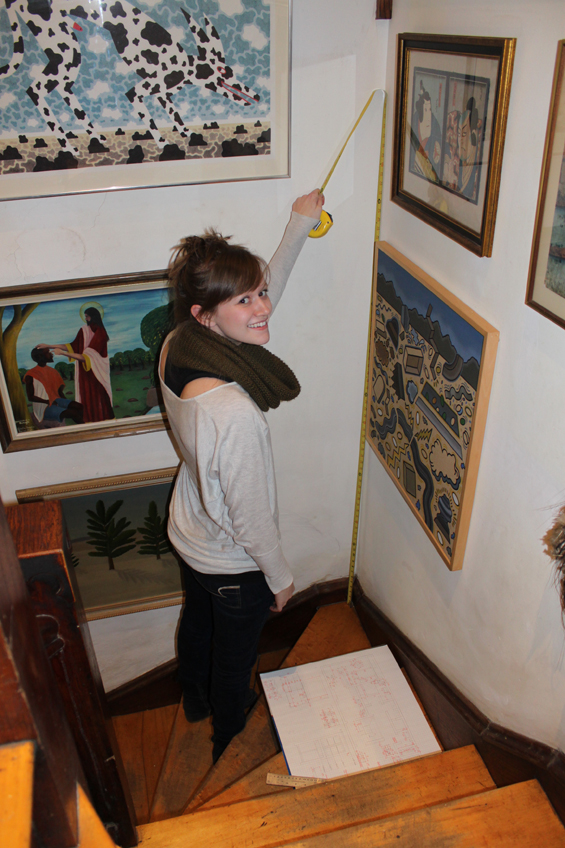 The process of documenting the building has been a fascinating experience. While it feels like I've measured every inch of the second story and two stairways, there always seems to be another undiscovered and unmeasured corner of the house – an aspect of the project that reminds me of the collection itself. As I measure the building, I continue to uncover artifacts and objects that I missed at first glance, an easy thing to do with such an extensive collection in place.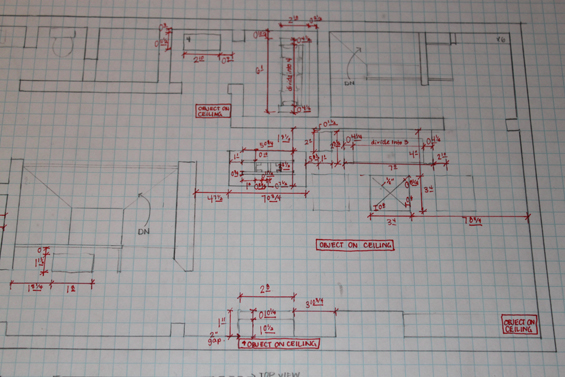 My previous work experience has largely been confined to the field of architectural design firms and, while the softwars used to create the drawings of the Roger Brown Home and Studio are the same, the ways in the finished products are utilized are very different. Rather than completing drawings which conceptually demonstrate how a building is constructed or illustrating how it will be restored, preserved, or otherwise treated, this project documents the house in its current state, serving as a simple, yet identifiably distinct, architectural backdrop for the collection.
The most interesting part of this project, for me, has been understanding how these drawings will contribute to the collection catalogue (a separate endeavor which has instilled a great appreciation for the complex process of sorting and classifying a collection such as this – a distinct entity among museums in and of itself) and attempting to adapt them to suit the demands of the museum.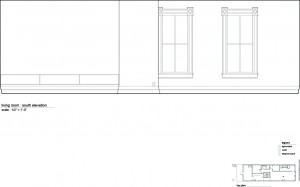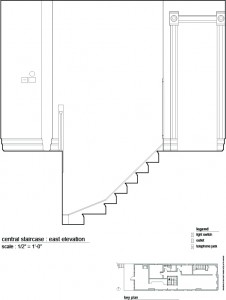 The preservation work I have done has always focused on the building as the primary significant object, and this project has developed into an intriguing combination of illustrating how the building functions within the context of a house museum and also highlighting the important objects contained within it.


---