Pardon our dust…
Monday, April 21st, 2014 » By James Connolly » See more posts from Uncategorized
The RBSC website is currently being reorganized into a thing of beauty. We retired the old website and we appreciate your patience in the interim.
Please browse through the blog entries to see what we've been up to.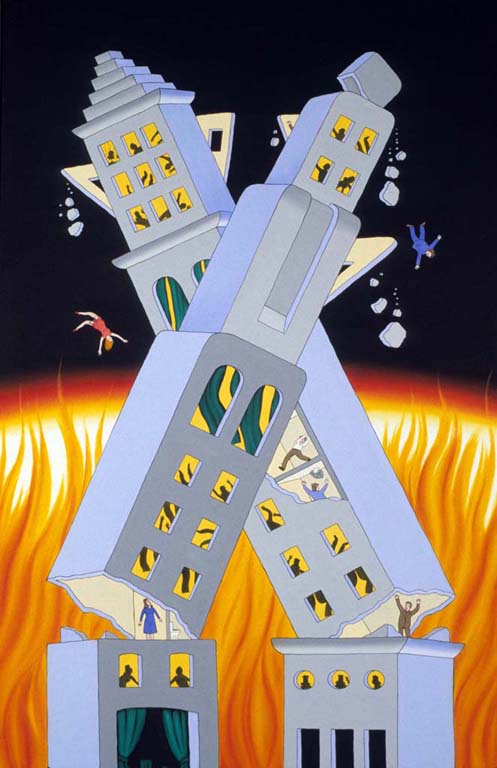 Roger Brown, Ablaze and Ajar, 1972, oil on canvas, 70 5/8 x 46 ¼ inches, collection of the Museum of Contemporary Art, Chicago.
VISIT THE RBSC
As a special collection of SAIC the RBSC hosts classes, projects, and meetings, which can take place mornings, afternoons, and evenings any day of the week. To accommodate academic programming there are no specific days/times that the collection is open to the public. However, we welcome guests from the public and all visits are by appointment. We strive to accommodate all requests; visits are scheduled based on staff availability.
FOR THE SAIC COMMUNITY
The RBSC is open to SAIC faculty, students and staff by appointment. Class visits can include a guided exploration of the collection, a focused exploration of artists, objects, concepts, and histories in it, and/or access to archival materials. There is no fee for SAIC students, faculty, and staff. The SAIC community is invited to bring visiting artists, colleagues, family, and friends to visit the collection; a little advance notice is advised.
Faculty: click here for a link to a calendar that shows days/times when tours are already scheduled.
Read this calendar in day" mode, not in "week" or "month" mode.
Class visits are scheduled in three time slots: 9:00 – 12:00, 1:00 – 4:00, and 6:00 – 9:00. If a time slot reads "class tour" or "not available" the entire time slot is booked, even if a class is coming for only part of that time.
We can't book more than two time slots in a single day; if two slots are booked, the third reads "Not available." We are unable to staff 3 classes in a single day.
FOR THE PUBLIC
ARTISTS' MUSEUM Public Tours: Guided tours include a slide presentation on Roger Brown's artistic and collecting path and a complete tour of the collection. Tours generally last an hour and a half, and are limited to 15 or fewer guests, $15.00/guest.

SNEAK PEEK TOURS: If you prefer to skip the more formal Artists' Museum tour, a "sneak peek" visit will guide you through the collection, provide information, and answer questions. All this for $8.00 / guest. A little advance notice is advised, and visits are scheduled based on staff availability.
ARTISTS' MUSEUM GROUP TOURS:
Tours for museums and other groups: We welcome museum and other professional groups. Tours include a slide presentation on Roger Brown's artistic and collecting path and a complete tour of the collection. Slide presentations can be tailored to specific subjects or areas of interest by request. Group tours generally take one and a half hours. For groups of more than 15 guests, half of the group will view the slide presentation in the first floor gallery/orientation space, while half the group tours the collection on the second floor, then the groups switch.
There are many restaurants in the area, please feel free to request a list.
Group tours are limited to 30 or fewer guests.
The fee is $15.00/guest and can be paid by cash or check on the day of the tour. Apologies, we aren't equipped to accept credit cards. We'll be happy to provide you with an invoice in advance and receipt(s) on the day of the trip.
For information or to schedule a visit please email rbsc@saic.edu or call 773.929-2452.
PLEASE NOTE: The Roger Brown Study Collection is densely installed with art and objects. Tours are geared primarily for an audience of teen age and older guests. If you bring young children they must be carefully supervised.
The RBSC is located in a historic 1888 storefront building. The collection is located on the second floor and in two stairways, accessible by stairs only. Our facilities are not presently fully accessible but we are actively working towards removing barriers to accommodate people with disabilities. An in-depth slide presentation with many views of the collection can be shown to anyone unable to reach the second floor. Please let us know if you have special needs in advance of your visit. Our wheelchair ramp is located on the south side of the building. A staff member will open the gate. All visits are scheduled on a first come – first served basis, based on staff availability.
LOCATION / CONTACT INFORMATION
Roger Brown Study Collection
1926 North Halsted St., Chicago, Illinois 60614
voice: 773. 929-2452
fax: 773. 665-4804
rbsc@saic.edu
Directions to the RBSC
The RBSC is located at 1926 North Halsted Street, 1/2 block south of Armitage Avenue on Halsted Street, on the west side of the street.
By public transportation
CTA Brown Line (Ravenswood El): Exit at Armitage and walk 3 blocks east to Halsted St. Turn right on Halsted and go 1/2 block south to 1926.
CTA Red Line: Exit at North Avenue, go to Halsted St. (1/4 block east) and walk 2 1/2 blocks north to 1926.
CTA Bus # 8, Halsted Street Bus, exit at Armitage and walk 1/2 block south to 1926.By car
From I-94, exit at North Avenue, drive east to Halsted Street. Turn left/north on Halsted St. and drive 2.5 blocks to 1926.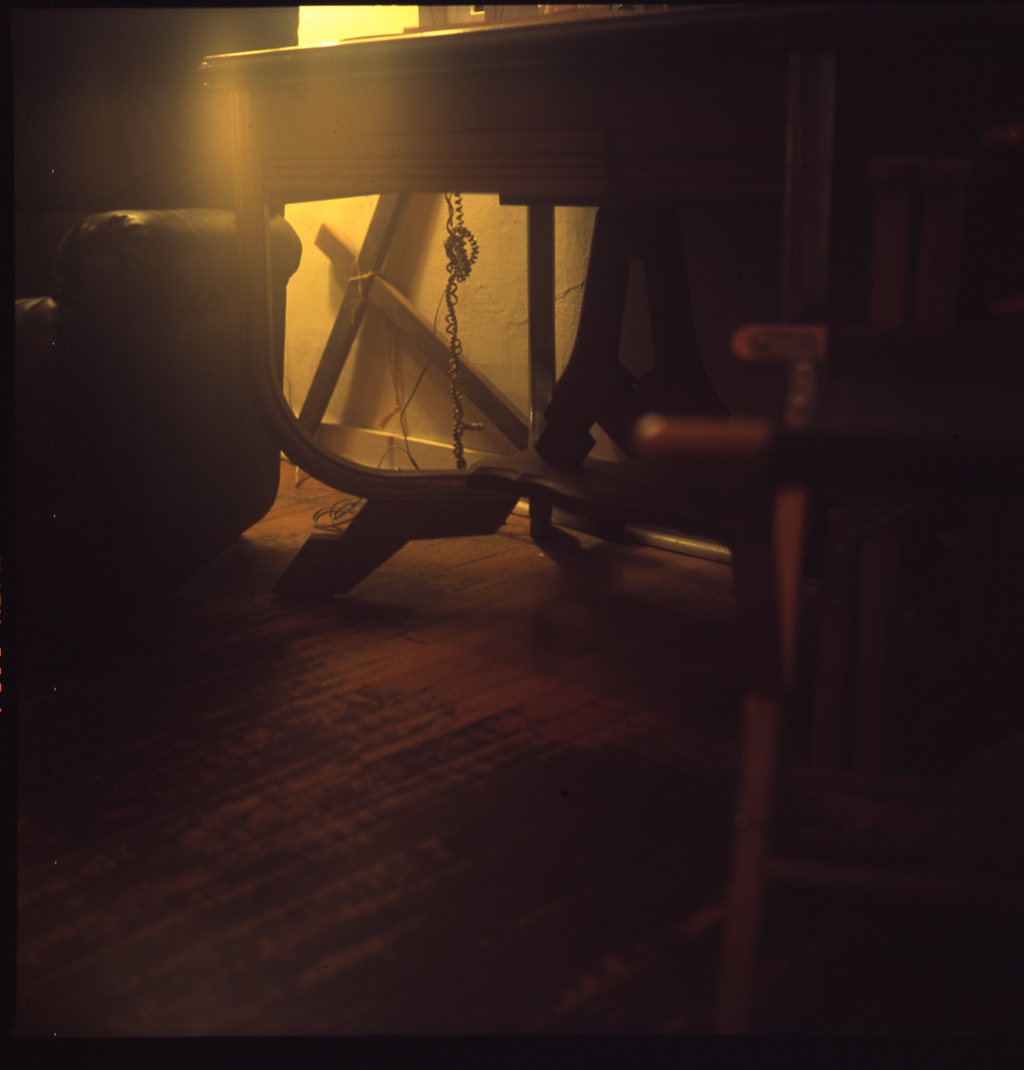 ---