Spring 2014 Update
2014 has been mostly winter so far, with hints of spring finally on the horizon. Here's what's been happening at the RBSC, while we watch the buds blossom and the flowers bloom.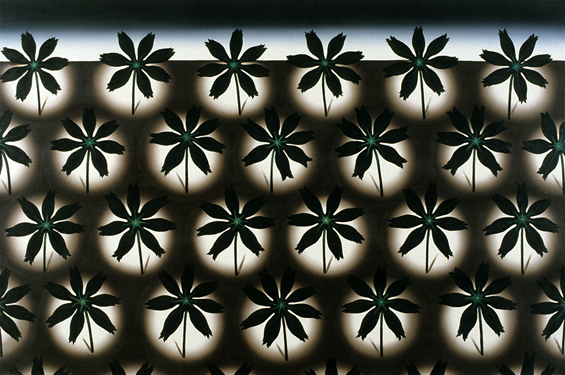 Roger Brown, A Colony of May Apples, 1981, oil on canvas, 48 x 72 inches.
Collections
In preparation for the major project to overhaul our collection catalog database, I queried colleagues in the Historic Artists' Homes & Studios and At Home in Chicago consortiums and gleaned helpful information about how other sites' online collection catalogs. James, Nick, and I finally penetrated the mysteries of FilemakerPro, and with inspiration from the Donald Judd Foundation's databases, we began the process of transforming our primitive system into an astonishing (to us!) system of collection documentation.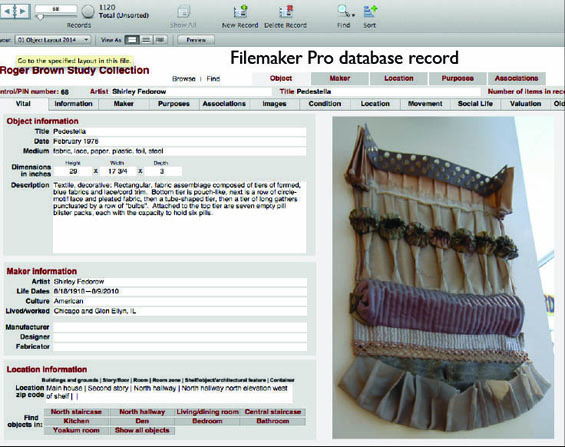 We engaged the expertise of Lela Hersh, Museum Fine Art Consulting and faculty in Arts Administration, who advised on the process and gave an introductory lecture to the class. The team created a manual which outlines the process for every step of collection documentation, including photographing in situ and complete object photography, many categories of describing the object physically and in terms of its function(s) and associations, its provenance and "social life," condition and conservation, and artist/maker information. We created a manual outlining the each step of the process of object documentation. Students selected objects of interest, researched their makers and provenance, documented them thoroughly, and delivered presentations on their findings.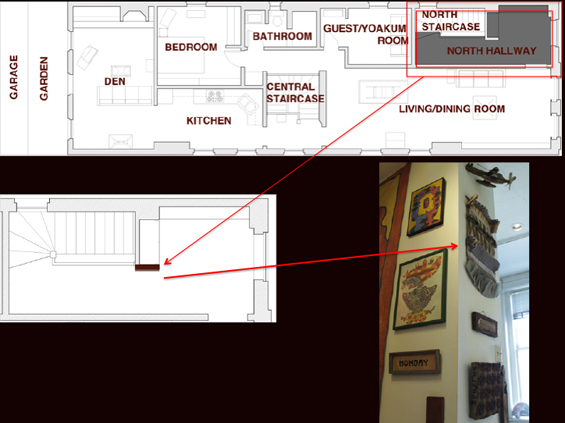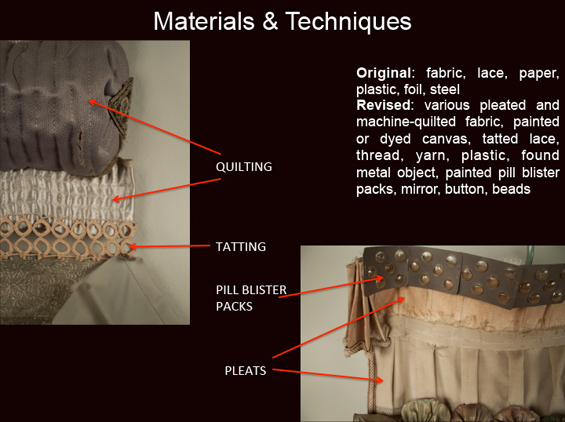 Details from Julie Warchol's documentation of the Shirl Fedorow work.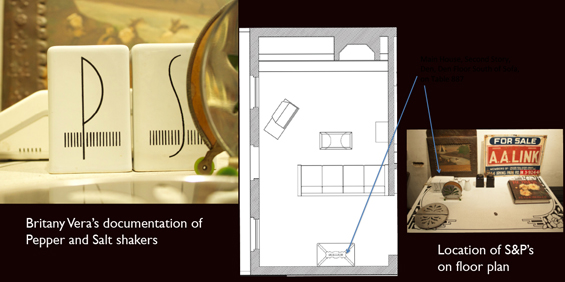 2nd year Historic Preservation grad and architectural drawing wizard Erin Weevers worked at the RBSC (through the Cooperative Education program) this semester. Her job–-which she undertook at record speed and with great accuracy––was to create measured drawings, elevations, and reflected ceiling plans of the second floor, including locating all furniture, so each object can be documented according to its exact location in the collection. Erin's drawings became a kind of revelatory tool in our project of collection documentation. She went on to make measured drawings of the garden, garage, and first floor.  We'll miss Erin, who's has a job waiting for her back in Calgary.  You can read her blogpost here.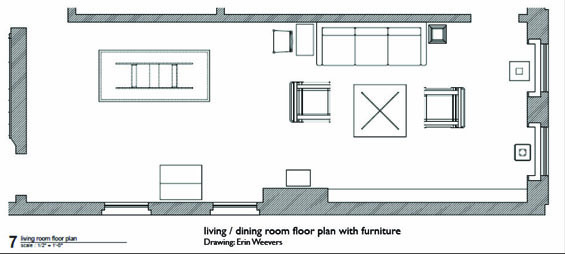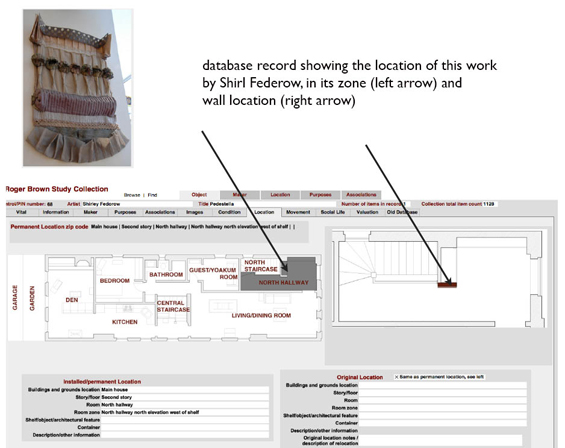 The collection documentation project is now the primary focus of staff and volunteers, well into the future. Peter Rosen, from the International Museum of Surgical Sciences and admittedly "collections obsessed" has signed on to assist.
Roger Brown exhibition in Sydney, Australia
 "I look forward to hearing from you regarding an artist I find to be intriguing,
crisp and more eloquent for our own time than many living, working painters.
I am very keen to introduce the work of Roger Brown to Australia
and look forward to further dialogue."
That email from Evan Hughes, and the ensuing dialogue, became a kind of dream come true, in three exhibitions at the Hughes Gallery, Sydney, in spring 2014.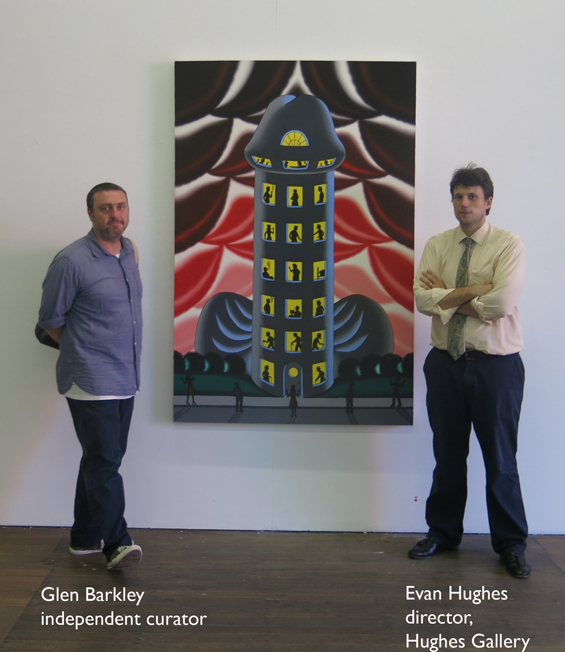 Former director (and current guiding light) Ray Hughes visited Chicago in the late 1970s/early 80s and organized the exhibition Chicago on Paper at his Brisbane Gallery in 1982.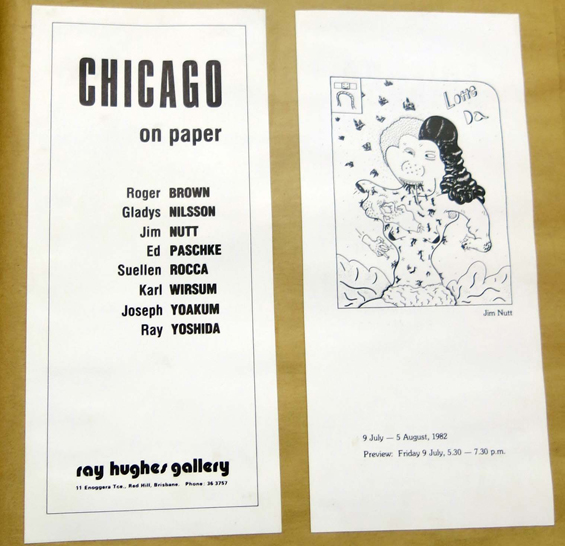 Working with Russell Bowman Art Advisory, the exhibition Roger Brown: His American Icons opened with great fanfare––coinciding with the Biennale of Sydney––on March 21.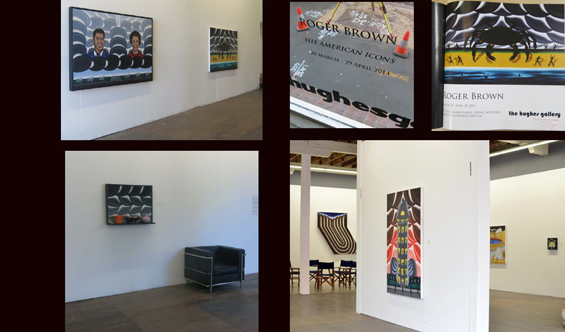 Evan and Ray produced a beautiful catalog and the exhibition received favorable and insightful reviews, and excitement for the work of Roger Brown on the Antipodean shores.
Links to reviews
Who are the Chicago Imagists and Why are they in Sydney?
From Sexual Politics to Religion: The Enduring Paintings of Roger Brown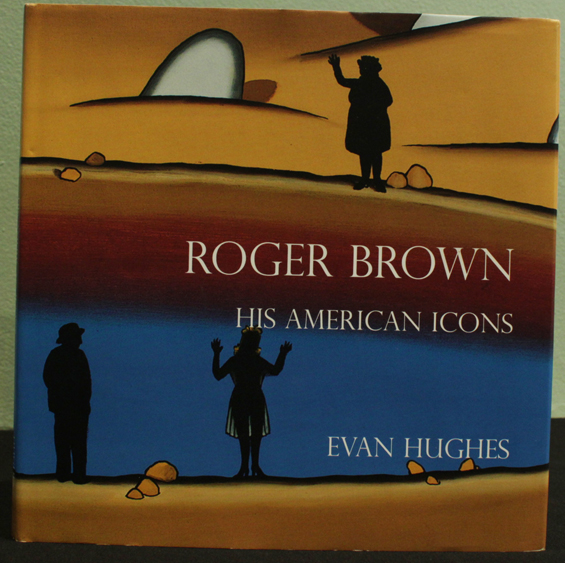 Concurrently on view, the show The Hairy Here (a nod to The Hairy Who), showcased works by Australian artists whose works echo or rhyme with Chicago artists, or in some cases, were influenced by Chicago artists.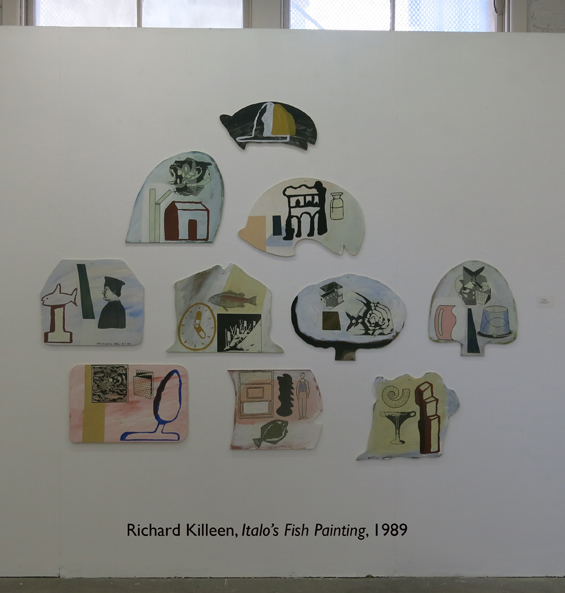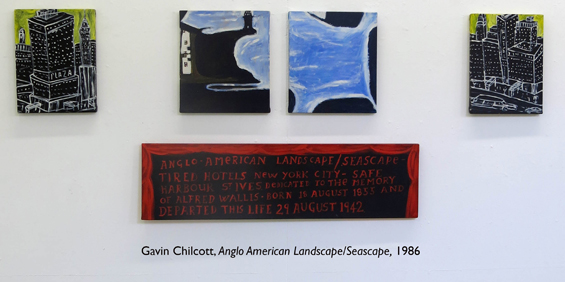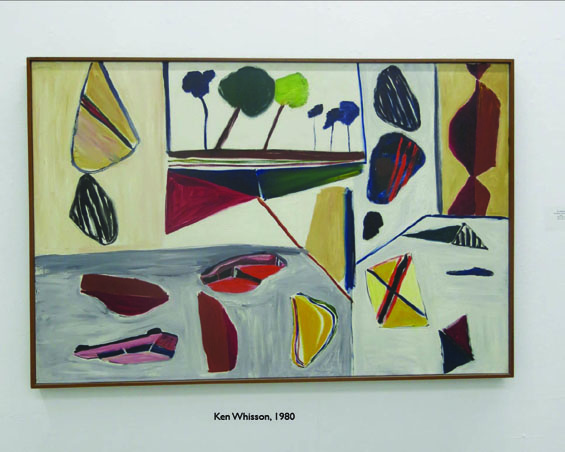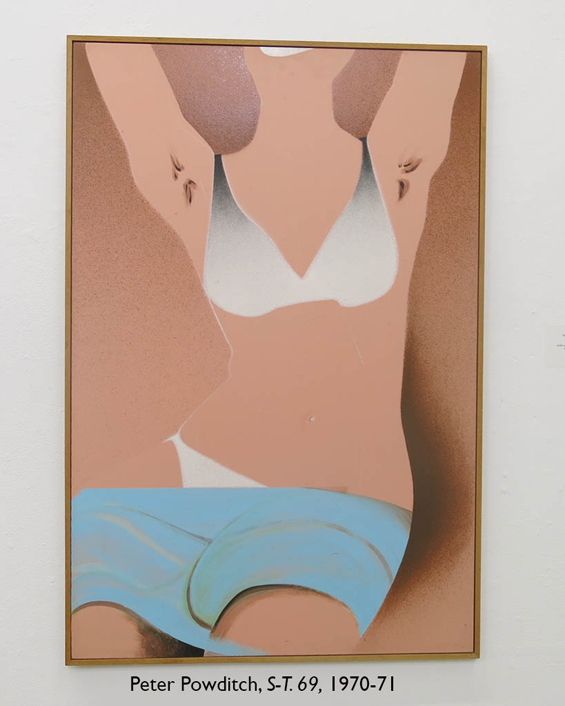 Ray and Evan created an installation in honor of Roger Brown, Collector, with objects gathered from Ray's incredible home collection. If you were blindfolded (and notwithstanding the long plane ride!), and plunked down in Ray's rambling, art filled apartment, you might think you were in Chicago, such are the strong shared collecting sensibilities. Following are a few images of the installation, which echoes Roger's collection, right down to the Wassily chairs.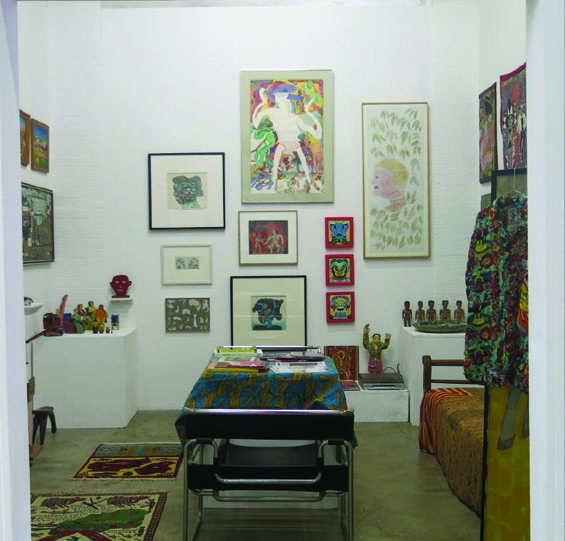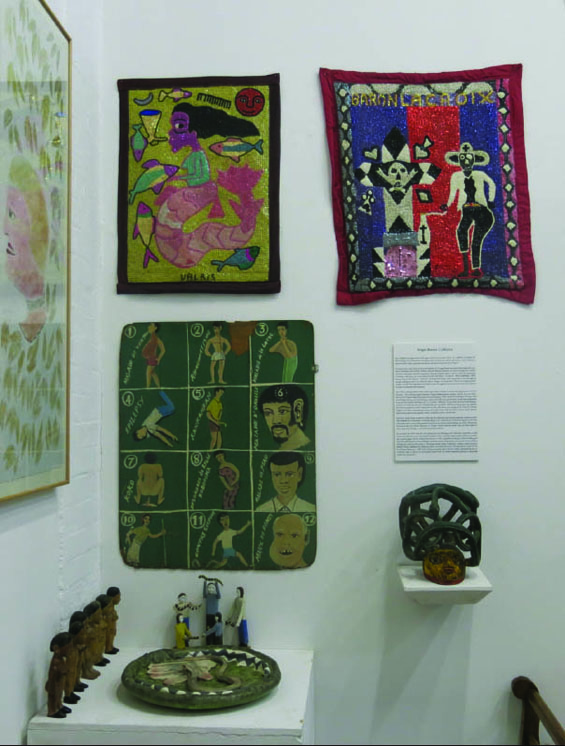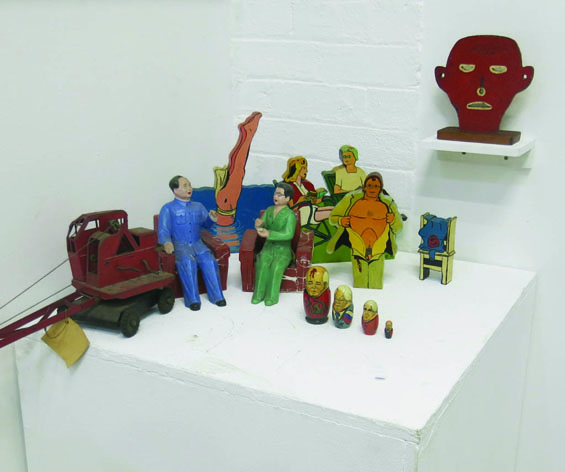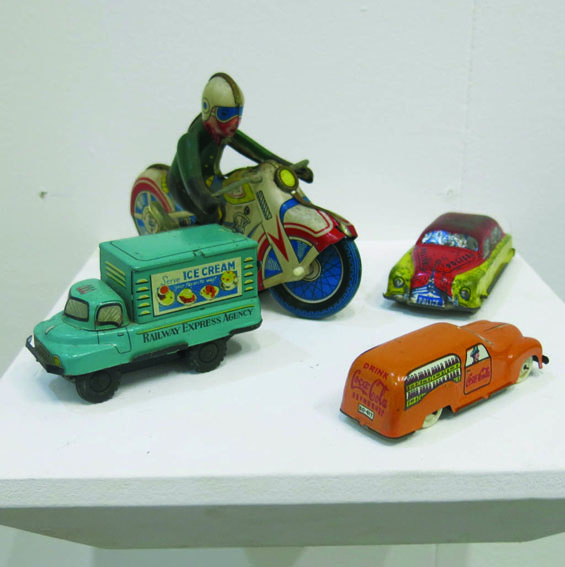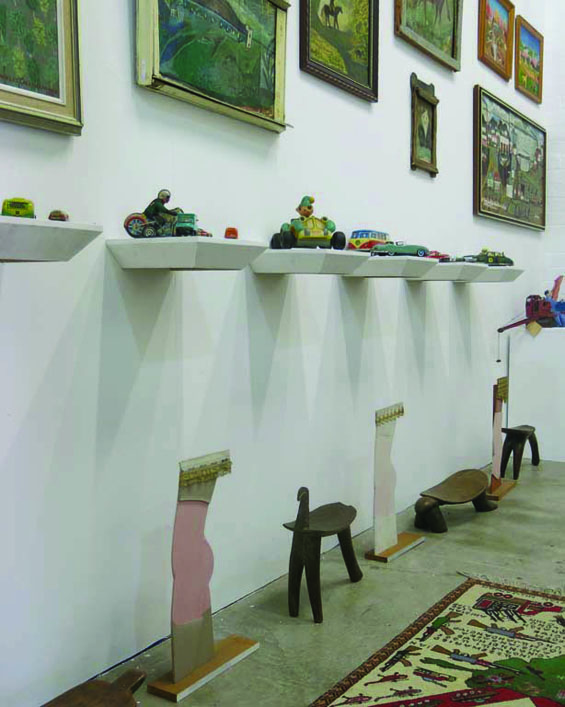 Following are a few images of Ray Hughes' home collection: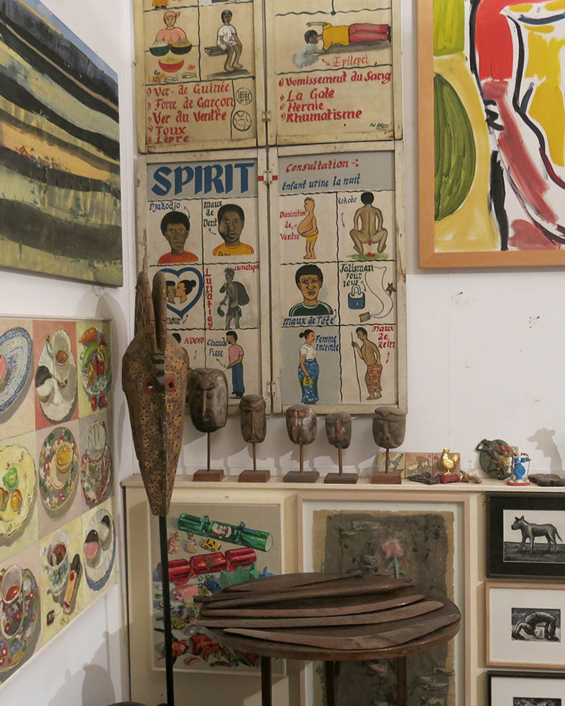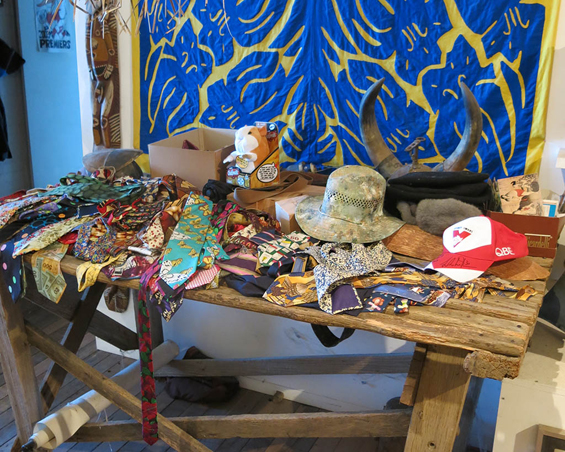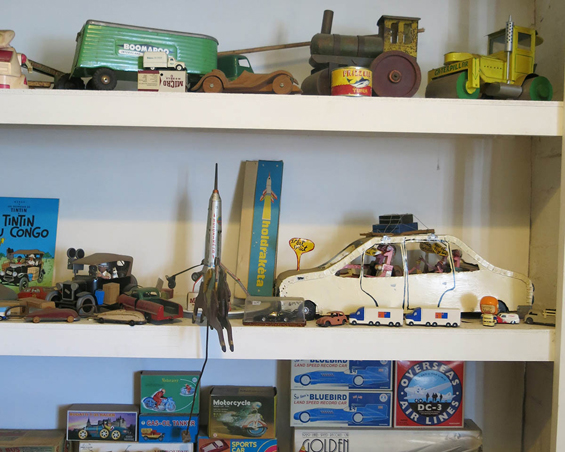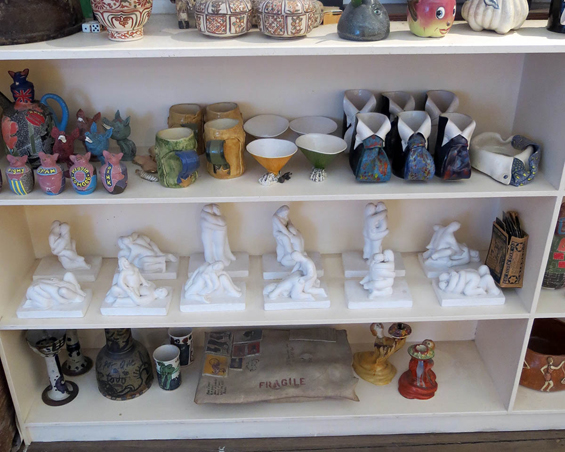 As further evidence of Ray and Evan Hughes' commitment to Chicago artists, Roger Brown: His American Icons was followed by the current exhibition, Now Chicago! (May 2 – June 10), with works by Isak Applin, Carl Baratta, Gabrielle Garland, Carmen Price, Rebecca Shore, and Geoffrey Todd Smith.  A few of the artists traveled to Sydney, to celebrate this exciting exhibition.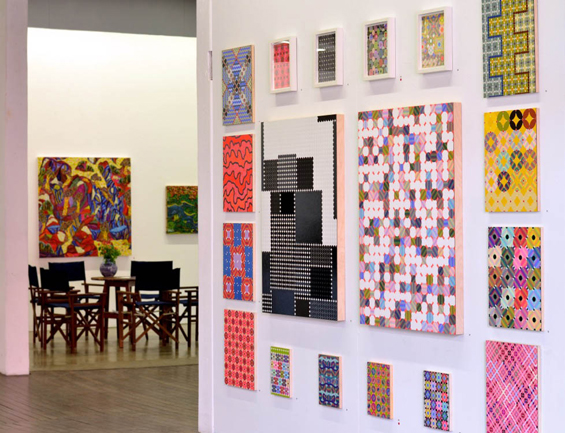 Back to the RBSC.
Spring semester was action packed, with class projects keeping us on our toes.
On the occasion of Amanda Douberly's Art History course "Modern, Post-Modern, Anti-Modern" I created a 22 minute video exploration of the Roger Brown Study Collection and Roger Brown's experiences at SAIC interpreted through a Surrealist lens, which you can view here.  We couldn't host all three classes (two w/ 50 students and 1 w/ 100) so we held "Surrealist Saturday at the RBSC" in which students explored the collection in search of Surrealist moments.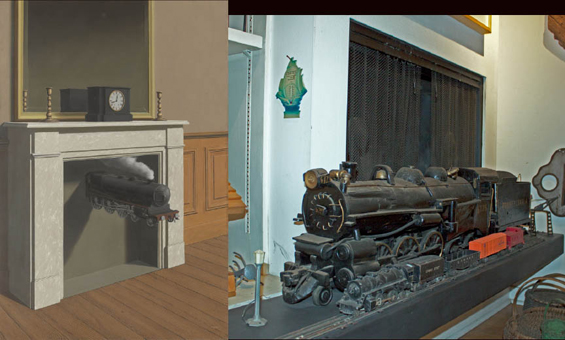 A quick overview of staff projects:
James Connolly did extraordinary work on the new FilemakerPro database, worked closely with the Special Collections Practicum class, managed staffing and tours, and many other projects. James taught workshops in Film, Video, New Media, animation and performed in Chicago; he performs in Ohio in June.
Olivia Junell wrote the wikipedia entry for  Roger Brown, perhaps the longest entry on an artist.
Gabe Stallings digitally corrected hundreds of images of Roger Brown's works, creating very high resolution files, which will be used for Artstor, Shared Shelf, and many other purposes.
Erin Weevers created measured drawings of floor plans and elevations of the first floor and second floor, as well as the back porch, stairway, garden, and garage
Annette LePique worked on the master collection database project and other collection organization tasks.
Molly Hewitt and Ariel Fang both began working here in their first semester as freshmen; both are graduating, much to our dismay.  They were busy in their final semester and both worked just a few hours/week, doing gallery preparation, cleaning, scanning, and other collection tasks.
FACILITIES
The plan to remove the existing porch and stairs and replace with a code compliant structure is moving forward. Our architect and structural engineer worked with SAIC's Instructional Resources Facilities Management team on the new design, which will accommodate for the reclining juniper, which we are determined to save. Thanks to Carol Yetken, CYLA, for advise on saving this tree, and for her recommendation that we create a more elegant, Japanese-style support system. Construction is planned for this summer; if protracted, the project will be deferred to summer 2015. The project will require the deinstallation of all objects in the den.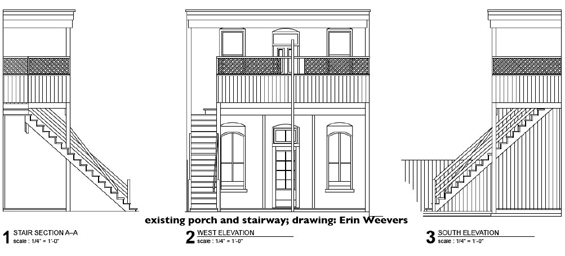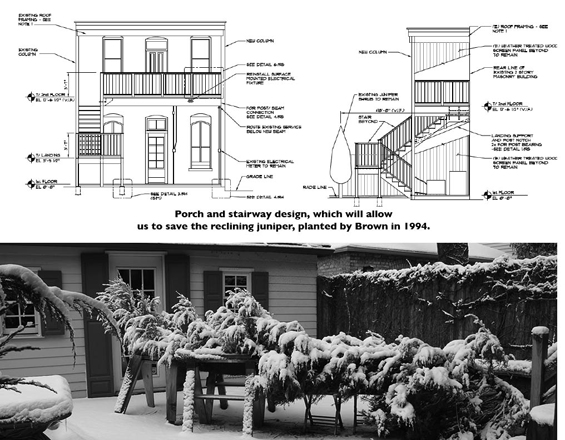 Our spring exhibition, 21st Century Digital Boy, featured works by students in Laura Prieto-Velasco's fall semester Modeling for Sculpture class, in which students hauled in a very sophisticated 3-d scanner and laptops loaded with modeling software, and explored objects in the collection.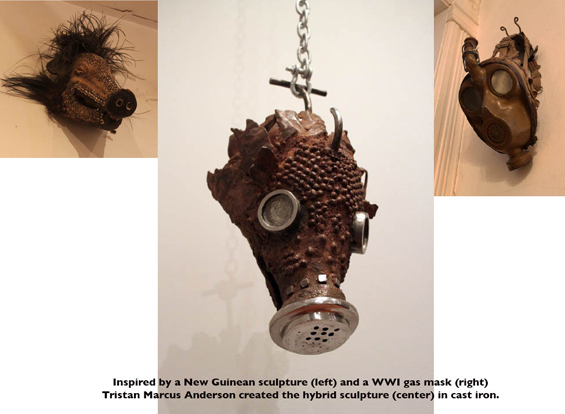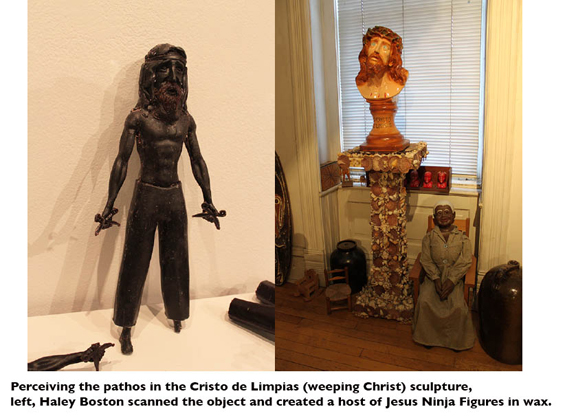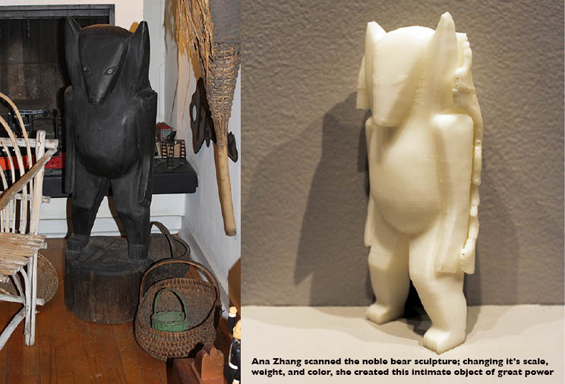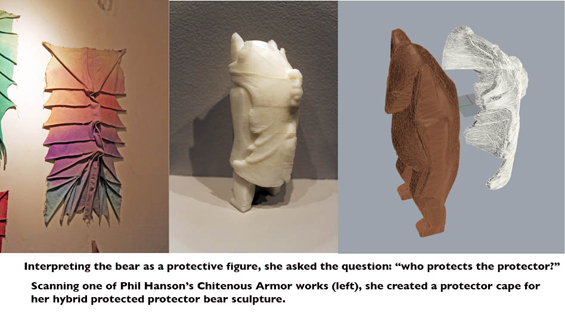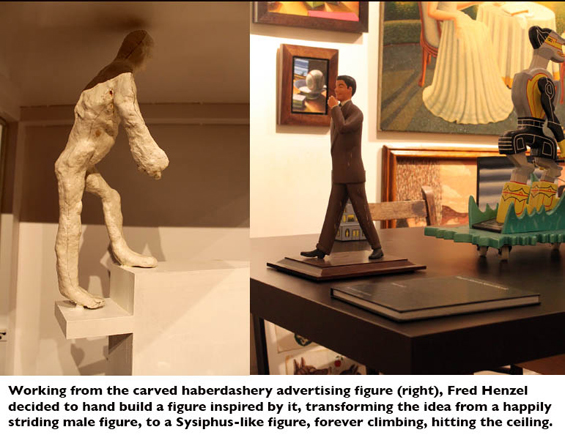 We thank Laura for presenting her students with the RBSC as a source of inspiration, and the artists for their thoughtful responses to objects in the collection.  The technology makes many things possible––including predictable 3-d printed objects that don't necessarily extend or penetrate ideas and meanings contained in the original objects–-so we appreciate the insightful scope of their works.
A Late breaking historical tidbit:
The Lincoln Park Community Research Initiative, though DePaul's Special Collections and Archives, created an online archive of historic Lincoln Park images, which can be found here.  After combing through this waltz down Lincoln Park memory lane, we stumbled upon the ad below, for The Herman Bookbinding Co. (NOT INC.!!!), at 1926. We're pretty sure his business occupied our building from ~ 1915 to 1917.

We can almost smell the leather bindings and can only imagine what books were bound here, whose hands they were held by, and where they are now.  This house full of histories has found its way from a 19th Century tobacco shop to a 21st Century house museum, with a Ford Mustang in the garage and a gift shop in the dishwasher. It's owned and operated by a prominent art school, and most of the work is done by students. Its purpose is not to lock its history in time but to unlock it, and in the process, to re-write the rules of playing house museum.


-Lisa Stone

---