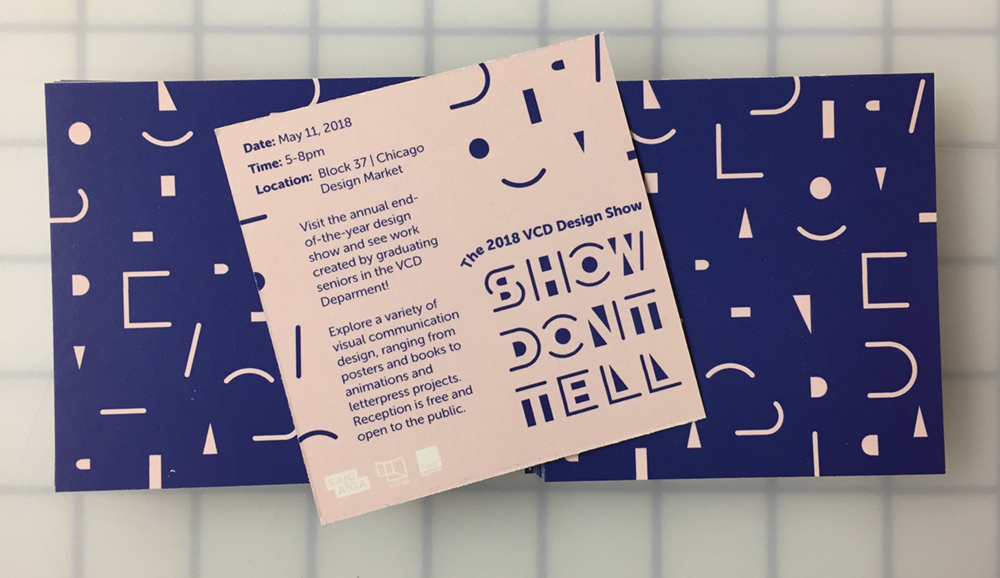 If you have a project that does not fit into one of our templates and is a custom size we can create a cutting or creasing template for our Duplo Cutting machine for a $15 charge.
---
We request that you speak with a technician if you have a project you think may benefit from creating a custom cutting or creasing template.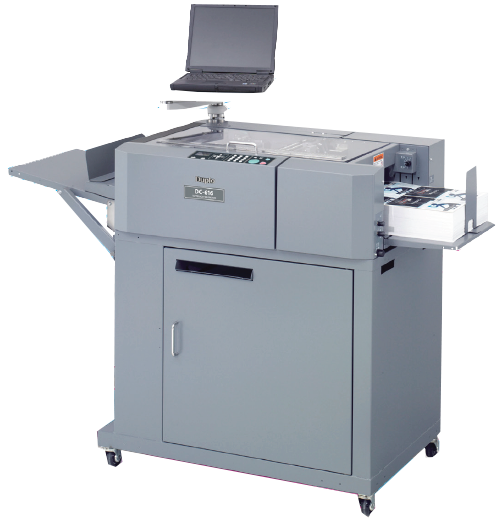 ---
How Cutting and Creasing Templates Work
---
Our DC-616 Pro Slitter/Cutter/Creaser offers the perfect finishing solution.
We gang up your artwork on a larger sheet and run it through our Duplo Pro which is designed to eliminate white borders and prevent toner cracking when creasing color documents.
---
Step By Step
---
First step in creating a custom template is to make a file with your artwork. We would recommend using InDesign. You file will be the exact dimensions of the final piece with a bleed of .125in on all sides.
More info regarding File Set Up + PDF Export is available here.
We would require a PDF of your file and using our imposition software gang the work up on a larger sheet of paper. Repeating the artwork to fill that sized paper.
A few notes about how we arrange your work to fit on a sheet:
The number of horizontal cuts (6) are determined by the number of knife blades available in our machine.
The distance between the vertical cuts must be large enough for the machine to cut. The blade must be able to go up and down between cuts.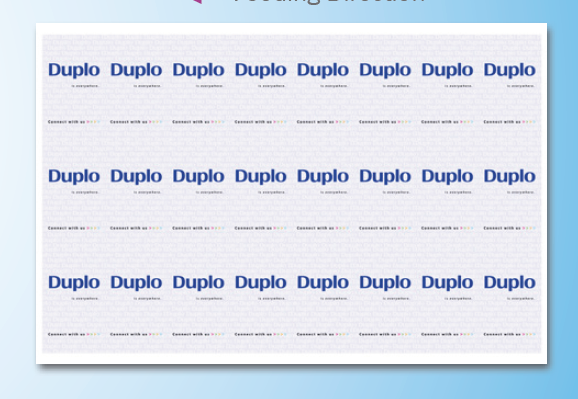 We then measure and input the cutting and creasing numbers into the machine and save those as a template.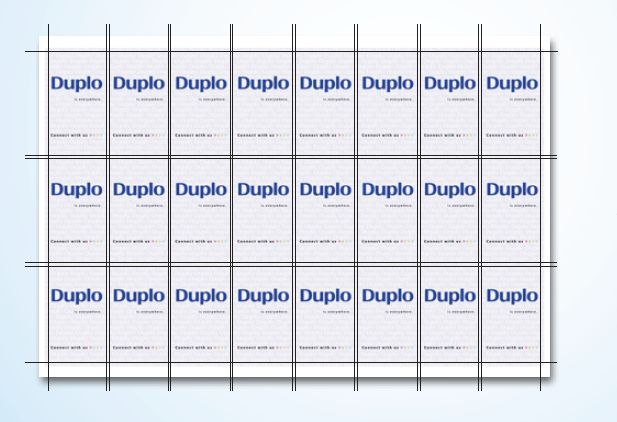 We can then print and cut an order using that same template as long as your original file stays the same size.
If you need assistance with your file set up or have any other questions about the process we are available via email or a Remote Consultation.
email: sbureau@saic.edu
If you send an email during normal business hours we will respond as quickly as possible.
10 Minute Consultation: Schedule a Zoom Consultation