Running to the door he trips. From the ground he looks past his feet where the cause of his delay lays on its side; slow tones fill the air.
Lull is a music box that begs us to stop for a moment. The black matte form is void of reflection creating an illusion of flatness when placed among other 3D objects. This visually perplexing, interactive object, provokes the owner to recognize the noisiness of our fast-paced contemporary life and slow down—for a moment, to take in the surroundings and listen to the music coming from the box.
When tipped over Lull plays a fragment from "Flight of the Bumblebee." An internal sensor understands how close or far Lull is from other objects (or people) and alters the speed of the playback in response to it's proximity.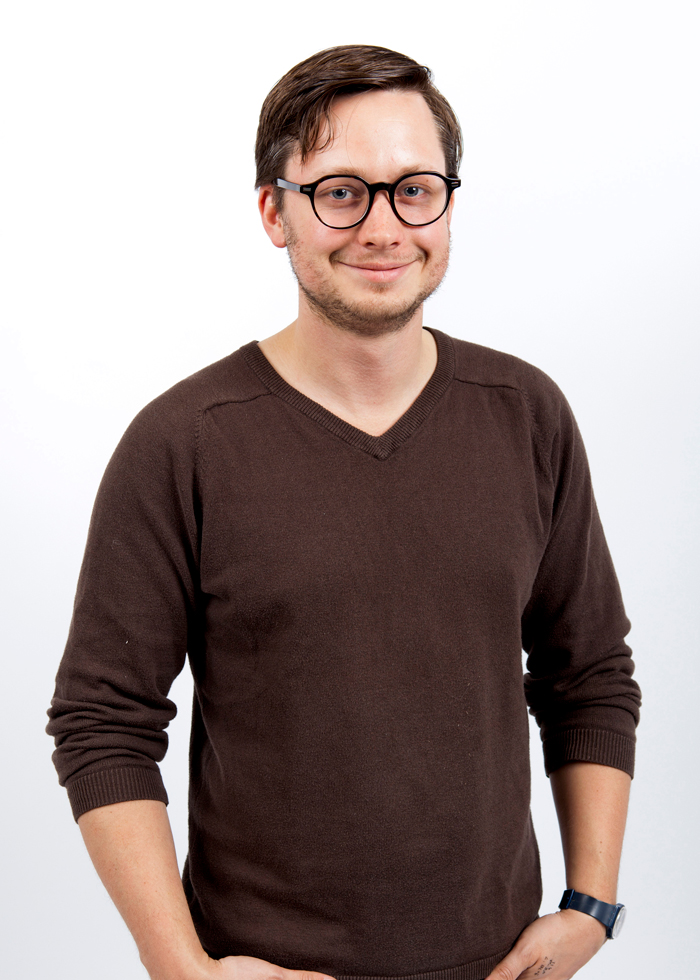 Karl Williamson
MFA – Design for Emerging Technologies, 2012
Karl Williamson creates projects that explore the edges of our digital and mechanical world; questioning our interactions with the objects we surround ourselves with and the tools we use to create our collective world. Prior to attending the School of the Art Institute of Chicago he received a BFA in industrial design and has developed products, exhibits, interiors, and props.