As the candy melted over the windowsill in the summer heat, she scrambled to photograph it to preserve it's beauty. Having given up, she sat at the table wondering what she would have done with it anyway.
Table for 8  is a table to seat 8 or more. It utilizes modular tabletop panels which nest inside its frame. The maple off-kilter frame extends just beyond the table surface giving a sense of division to the table space. The tabletop panels made from layers of corrugated polycarbonate are enveloped in a cloak of melted white plastic; bound together, frozen in time.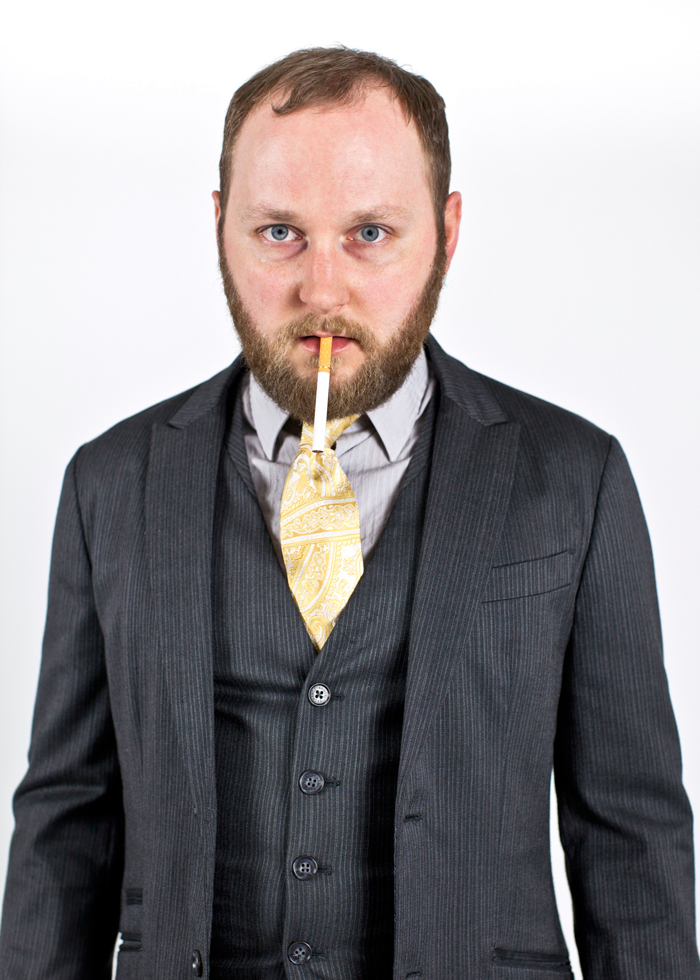 Stephen Gulau
BFA Designed Objects, 2012
Stephen Gulau is fascinated with making objects that actively engage the user, and he pursues this idea in his furniture, domestic objects, and wearables. His design work is aesthetically minimal and the objects engage and inform the user sometimes with subtle hints and other times with overt gestures. He has designed for both the commercial and private sectors. Before attending SAIC, he studied at The School of Creative Arts in Melbourne, Australia. He has exhibited in Milan, Melbourne, Denver, and his home, Chicago.