Wall Mirror
Ripped, torn, cut, reflect. What you see is what you get. Peeking through a puncture a glimpse becomes a gaze.
Exposed is a steel hanging mirror that embodies the integral beauty of the broken and exhausted. The reflection is tinted and framed by an exquisite tear.
20 x 32 x 4.5 inches; 50.8 cm x 81.28cm x 11.43cm 
Cold Roll Steel, Extruded Colored Acrylic Mirror, Pine 
Photos by Jonathan Allen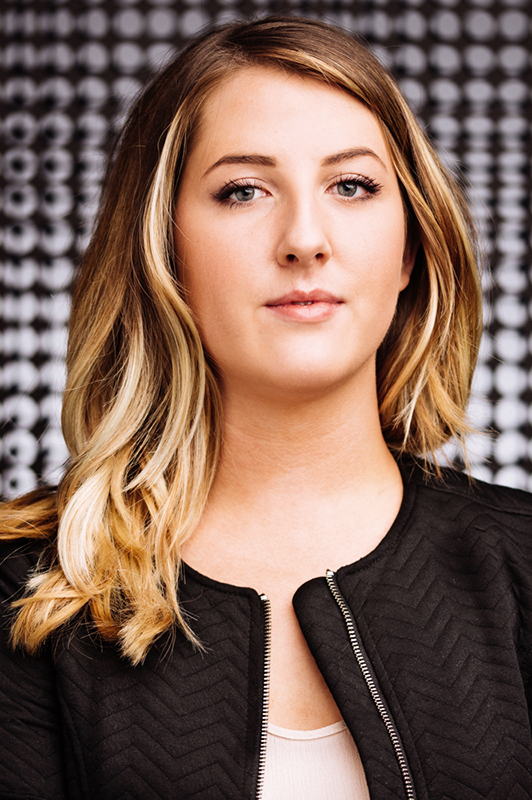 Kelly Grace Sullivan
Bachelor of Fine Arts in Designed Objects, 2015
Kelly Grace Sullivan is a designer interested in the significance that emerges in the link between intellect and intuition. Impacted by her upbringing in a blue collar community, Sullivan's work challenges the precision of machine made versus the grit of manual labor. Instilled with values such as practicality and accessibility, Sullivan crafts objects that possess both qualities of the highly refined and crudely unfinished.
Sullivan received her BFA from the School of the Art Institute of Chicago, where she was an honorary merit scholar.