Portfolio Clutch
Do you recognize me from a distance? 
As I move from far to near
I transition from flat to dimensional 
from reality to illusion
I blur.

Halftone is a set of perforated portfolio clutches. When up close, perforations grant a partial glimpse of contents inside; however, at a distance, illusory three-dimensional images are created on a two-dimensional surface, playing with a preconceived notion of form. 17 x 12 x 0.25 inches; 43.2 x 30.5 x 0.6 cm Polyeurethane textile
Photos by Jonathan Allen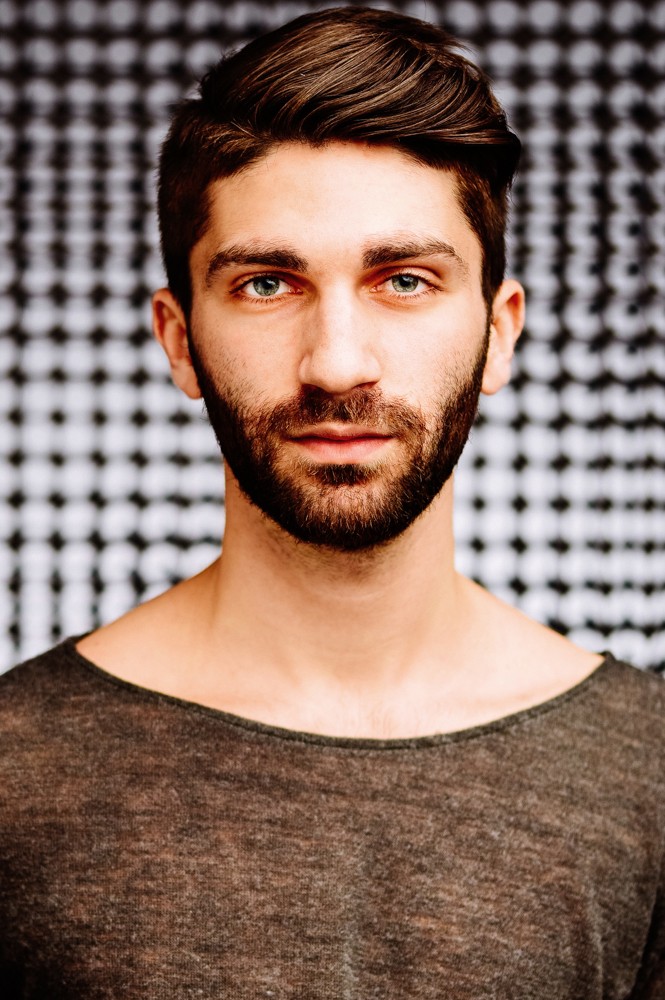 Jacob Lenard
Master of Design in Designed Objects, 2015
Jacob Lenard's work confronts the uncomfortable, encouraging users to question their own behaviors, perspectives, and emotions. His designs-which blend interiors, furniture, graphics, and hand-held objects—break down psychological boundaries we often build.
Recently, Lenard's furniture was a part of a special collaboration with CB2 stores. He is a U.S. finalist for Veuve Clicquot's 2014 Recreation Award. He has participated in collections featured in the New York Times, Wallpaper Magazine, Core 77, and Architectural Digest. Lenard holds a Bachelor of Arts in Architecture and Communication Design from Washington University in St. Louis and a Master of Design in Designed Objects from the School of the Art Institute of Chicago.