Cup and Saucer 
I get drawn in gradually as I pour, and pour, and sip and sip. I've slipped into a black hole. 
The form of the Slip cup and saucer exemplifies a gravitational pull and contains the user in the moment.
Small: 4 x 4 x 4 inches; 10.2 x 10.2 x 10.2 cm 
Large: 4.5 x 4.5 x 3.5 inches; 11.4 x 11.4 x 8.9 cm
Porcelain
Photos by Jonathan Allen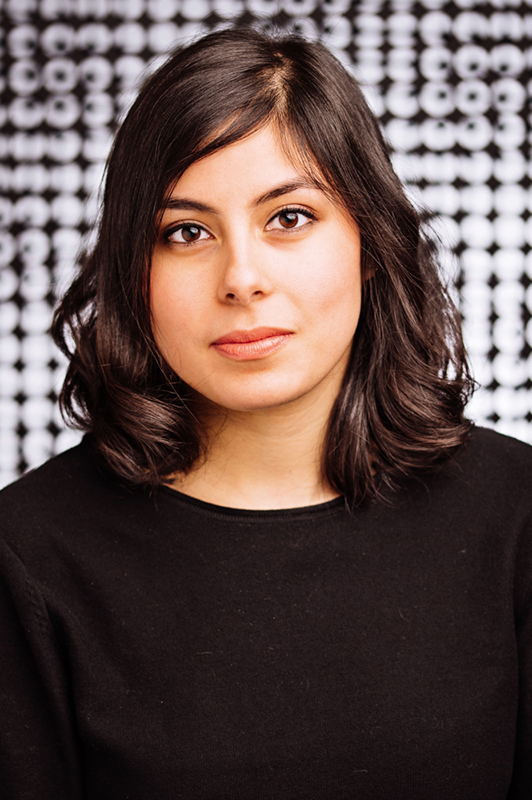 Yasmine Afshar
Bachelor of Fine Arts in Designed Objects, 2015
Yasmine Afshar is a Chicago-based designer who hybridizes technology and craft to generate products that oscillate between the digital and the handmade. She believes in the importance of craftsmanship in both areas of making.
Yasmine has worked for the 3D Sparks program at the Art Institute of Chicago, where she led 3-D printing demos and worked for the artist-in-residence, Tom Burtonwood.  She also assisted in the production of the AIC 3-D printed book, Folium, and scanned and printed replicas of sculptures that the blind could touch and experience during tours. Her work has been exhibited in Texas and Chicago. She holds a BFA from the School of the Art Institute of Chicago.