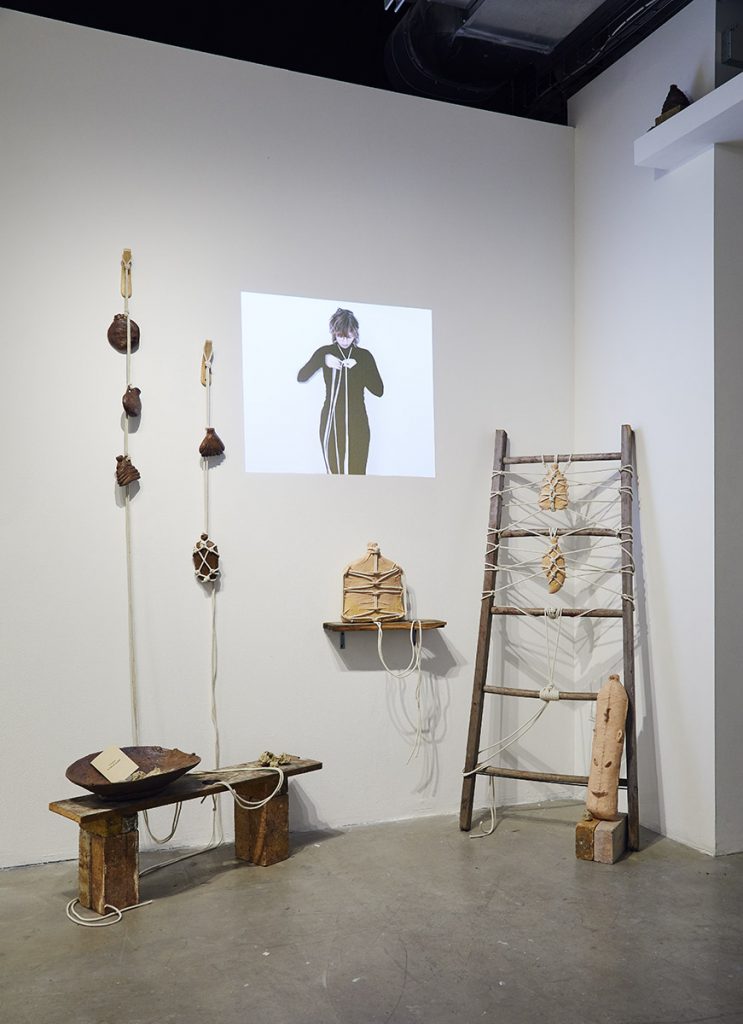 On Sharing as a Conscious Act of Loving,
Yellow iron bearing clay (harvested in Indiana), ceramic body bottles, ceramic canteens, found ladder, cotton rope, old growth wood from Chicago buildings, found hooks for hanging, bricks from the kiln in which the pieces were fired, field notes, self, and time. 2020
Visitors were invited to read and sit with On Sharing: A Field Guide if it resonated with them. Visitors were also invited to take a field guide with them and begin to notice their own practices of sharing.
to make work that is allowed to live
work that is hearty
to live a hearty life


together.