The Chicago Police Department is now one of 600+ known agencies to deploy Clearview AI; a facial recognition app that scrapes images from platforms like Facebook, Instagram, Twitter, and LinkedIn to sell its proprietary policing technology.
With a databank of over three billion headshots—and fifty million more added each day—this algorithm implicates us all by design.
In creating an augmented-reality Instagram filter, inspired by the UI/UX of Clearview, FACE IT disrupts the desensitized state of surveillance capitalism through the guise of entertainment; providing a well-lit opportunity to see ourselves in a system that customarily operates behind a thin blue line.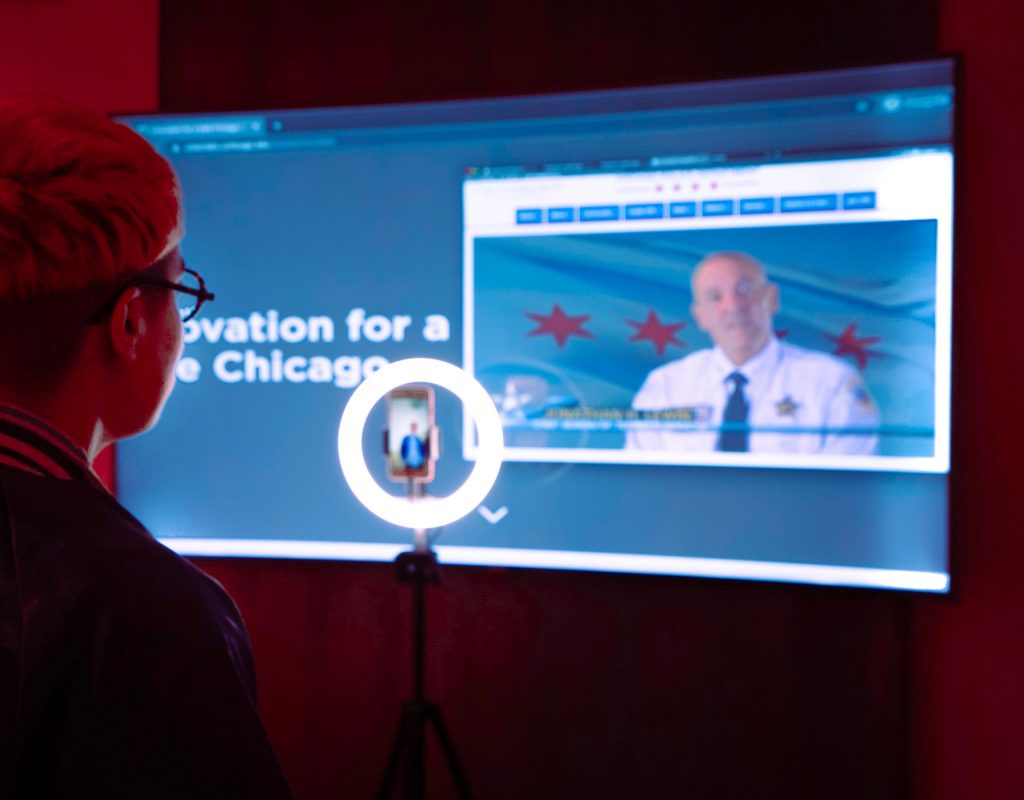 FACE IT,
Desktop documentary (looped), Selfie Ring Light, custom AR Instagram filter. 2020
(Image courtesy of Mia Neumann)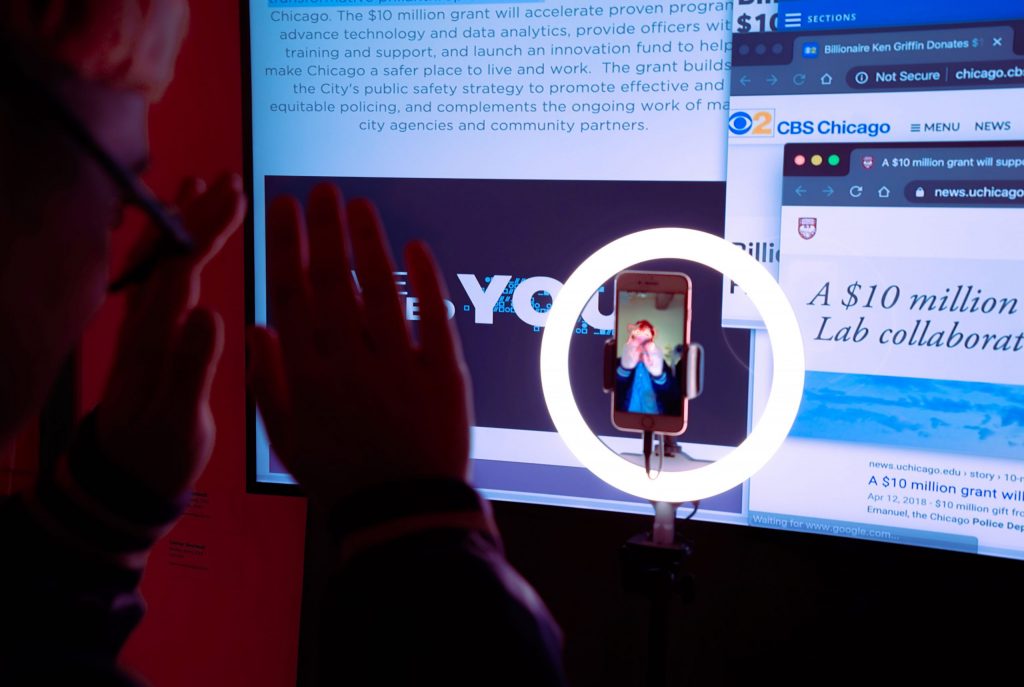 FACE IT,
Desktop documentary (looped), Selfie Ring Light, custom AR Instagram filter. 2020
(Image courtesy of Mia Neumann)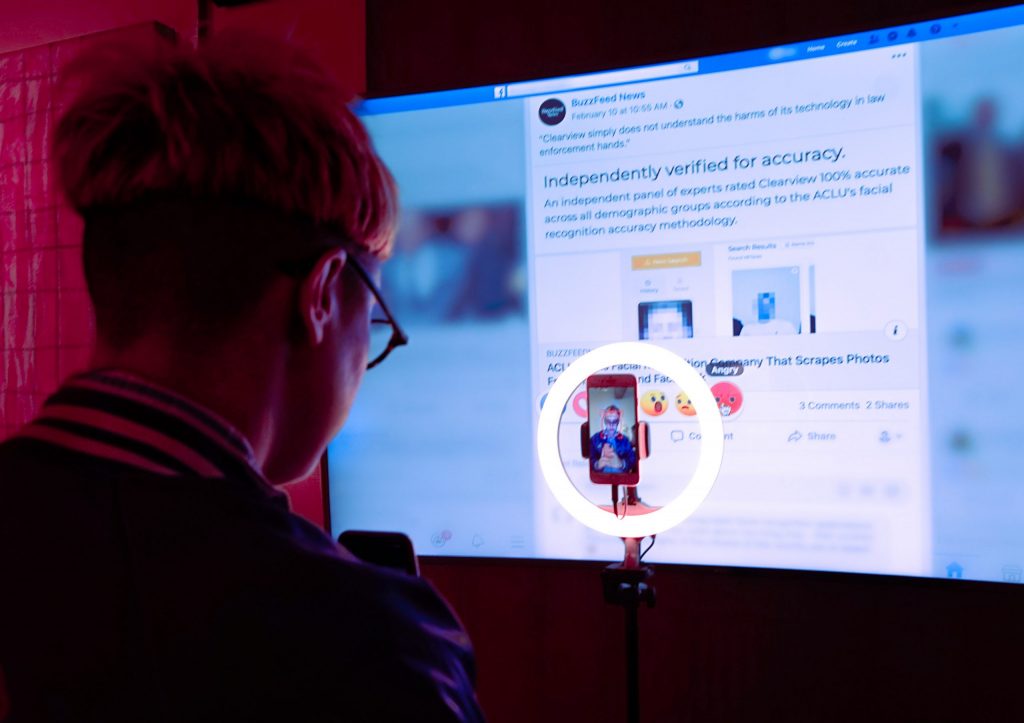 FACE IT,
Desktop documentary (looped), Selfie Ring Light, custom AR Instagram filter. 2020
(Image courtesy of Mia Neumann)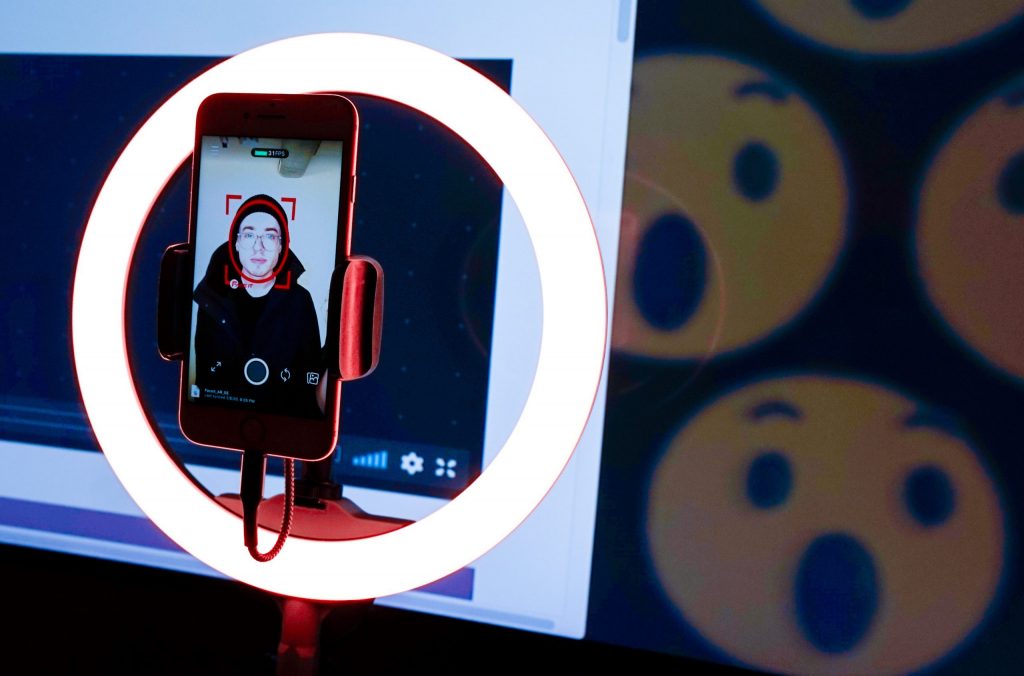 FACE IT,
Desktop documentary (looped), Selfie Ring Light, custom AR Instagram filter. 2020
(Image courtesy of Mia Neumann)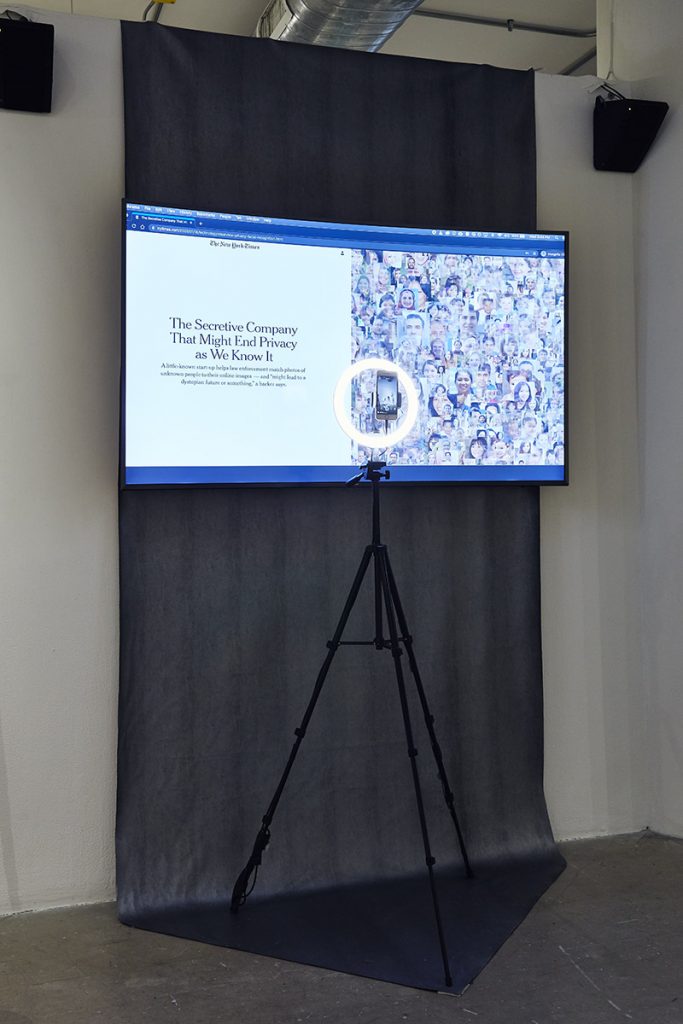 FACE IT,
Desktop documentary (looped), Selfie Ring Light, and custom AR Instagram filter. 2020