SUNDAY, MAY 22, 2:00 P.M.
WINTRUST ARENA
200 EAST CERMAK ROAD
WELCOME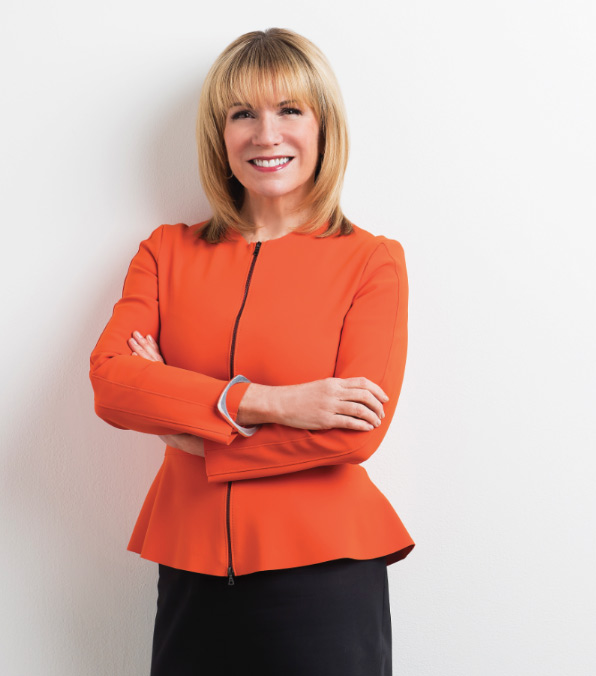 Welcome to the School of the Art Institute of Chicago (SAIC) 2022 Commencement website. This year, as in every year, Commencement is a rite of passage that honors the achievements of our graduating students as they join the more than 30,000 other alums who are already a part of SAIC's global artist citizenry. But this year, when students have overcome the challenges of the pandemic—persisting in their studies in socially distanced classrooms and from all over the world online—the threshold our graduates stand upon is especially pronounced.
The pivotal events of the pandemic make this truism more palpable than ever: art and design thrive within the context of the society we build together. Upon graduation, our newest graduates bring their skills, perception, and compassion to bear upon the world. As citizen artists—aware of the interconnectedness of people and the impact their work can have in shaping our shared society—the contributions they make will be inspiring, provocative, and life-affirming.
And the contributions of SAIC's graduating artists, designers, and scholars are needed, now more than ever. As you review the resources you'll find on this website, please remember these graduates' extraordinary achievements and join me in a global round of applause.
Elissa Tenny
President
CEREMONY
The Commencement ceremony will take place in person on Sunday, May 22, at the Wintrust Arena, located at 200 East Cermak Road. The ceremony will begin at 2:00 p.m. and doors will open at 12:30 p.m. Students must arrive by 1:15 p.m. to participate in the ceremony. We expect the ceremony will end at approximately 5:30 p.m.
SAIC will provide a livestream of the Commencement ceremony. Family and friends may find the livestream by visiting this site and clicking on the livestream icon just prior to 2:00 p.m. CT.
Any person with a disability who would like to request an accommodation should contact graduation@saic.edu as soon as possible to allow adequate time to make proper arrangements.
#SAIC2022GRAD
TICKETS
Graduates will receive five guest tickets, plus their own individual ticket. No one will be allowed to enter the Wintrust Arena without a ticket. Tickets are available to be picked up April 12 through May 18 from 9:00 a.m. to 6:30 p.m at the LeRoy Neiman Center Desk, 37 South Wabash Avenue, second floor. An ARTICard is required to pick up Commencement tickets. Tickets will also be available at the LeRoy Neiman Center Desk from 10:00 a.m. until 3:00 p.m. Saturday, May 21 for those students who are traveling to Chicago for the ceremony. At the time graduates pick up their tickets, they may be placed on a waiting list for additional guest tickets. Should additional tickets become available, graduates will be contacted on May 4 to pick them up.
ATTIRE
SAIC does not require a cap and gown for the ceremony. This is a celebratory event where graduates are invited to dress as they feel appropriate.
ENTERING WINTRUST ARENA
Guests will enter through the main entrance to the arena, on the corner of Cermak Road and Indiana Avenue. Staff will be available to direct you. Guests with mobility impairments will be assisted to the appropriate seating accommodation.
Students will enter at the north end of the arena at the corner of Indiana Avenue and 21st Street. Students will receive their seating assignment and be assisted to their assigned seat. Students should arrive no later than 1:15 p.m.
PUBLIC TRANSPORTATION
The CTA Cermak-McCormick Place Green Line Station is located at Cermak Road and State Street, two and a half blocks (0.15 miles) west of the Wintrust Arena. The CTA Cermak-Chinatown Red Line Station is located 4 blocks west (0.5 miles) of the Wintrust Arena and two blocks west of the Cermak-McCormick Place Green Line Station.
PARKING
Wintrust Arena has ample parking for the venue. Lot A is the closest to the venue and has access to the pedestrian bridges to the arena. For a GPS location to Lot A, use 2301 South Prairie Avenue, Chicago, IL 60616 as your destination. Click here for more parking options.
IMPORTANT RESTRICTIONS FOR WINTRUST ARENA
The arena strongly discourages bags or purses of any kind. Exceptions will be made for medically necessary items after proper inspection at the entrance. Please click here to review Wintrust's policy.  Any bag brought to the arena will be subject to a search. In addition, all guests and students will go through a metal detector as they enter the building.
COVID-19 SAFETY
Masks will be required for all attendees in the Wintrust Arena over the age of 2. These requirements may be adjusted based on current local and national health guidance.
HONORARY DOCTORATES
ANGELIQUE POWER
Angelique Power is president and chief executive officer of The Skillman Foundation. Born and raised on the South Side of Chicago by a white, Jewish mother who was a Chicago Public School teacher and an African American father who was a Chicago police officer, Power has an intense passion for catalyzing new ways of thinking about racial justice and systems change. Prior to The Skillman Foundation, Power was president of the Chicago-based Field Foundation where she helped the organization center racial justice, changing how and who it funds through its grantmaking and investment portfolio. Under her leadership, Field Foundation funded BIPOC artists, organizers, journalists, and storytellers. Power also co-founded Enrich Chicago, dedicated to anti-racism organizing, and helped to found Just Action, a collaborative focused on helping institutions make their 2020 racial equity statements real. She chairs the board of 6018North and sits on the board of the Julian Grace Foundation. Power has a master of fine arts from the School of the Art Institute of Chicago and a bachelor's degree in English from the University of Michigan. She lives in the Detroit area with her husband Sean and their 12-year-old daughter, Sadie Louisiane.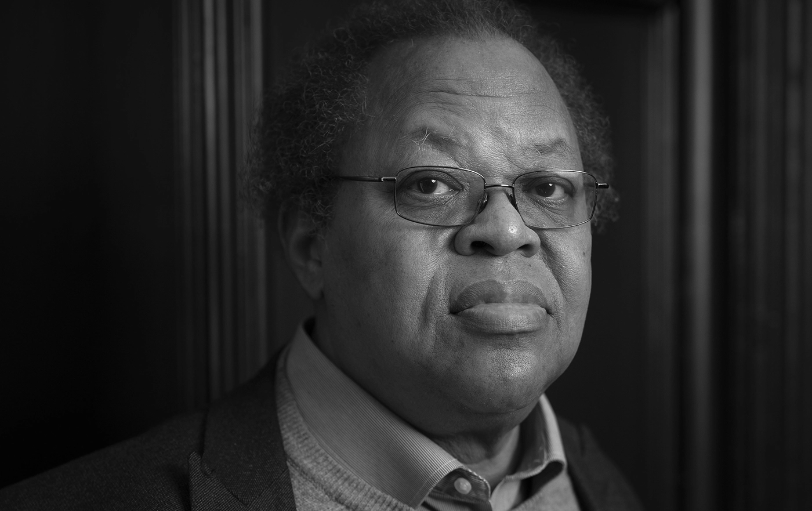 GEORGE E. LEWIS
George E. Lewis, Edwin H. Case Professor of American Music at Columbia University, is an American composer, musicologist, computer-installation artist, and trombonist. A member of the Association for the Advancement of Creative Musicians, Lewis is a Fellow of the American Academy of Arts and Sciences and the American Academy of Arts and Letters, a Corresponding Fellow of the British Academy, and a member of the Akademie der Künste Berlin. Other honors include the Doris Duke Artist Award (2019), a Guggenheim Fellowship (2015), and a MacArthur Fellowship (2002). His music is performed worldwide, and he is widely regarded as a pioneer in the creation of improvising computer programs. He is the author of A Power Stronger Than Itself: The AACM and American Experimental Music (University of Chicago Press) and co-editor of the two-volume Oxford Handbook of Critical Improvisation Studies. Lewis holds honorary doctorates from the University of Edinburgh, New College of Florida, and Harvard University.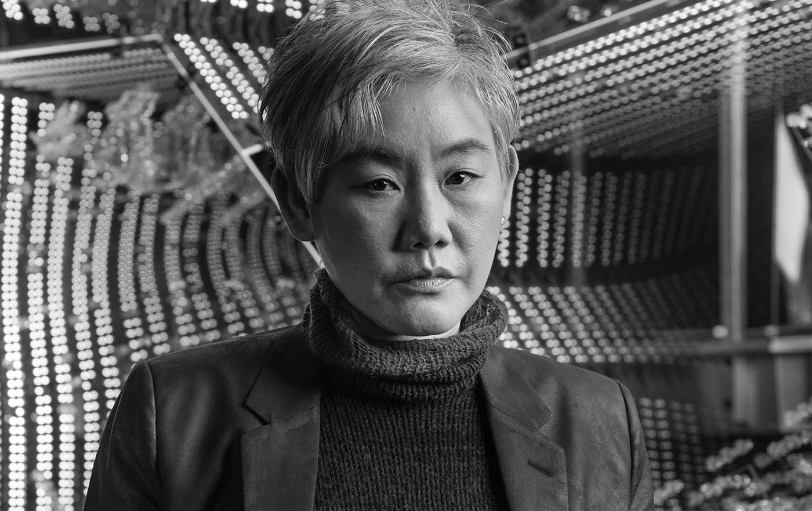 LEE BUL
One of the foremost contemporary artists in Korea today, Lee Bul creates works that reflect her philosophical exploration of 20th-century cultural history. Exploring issues ranging from societal gender roles and the perceived failure of idealism to the relationship between humans and technology, she produces genre-crossing works rooted in critical theory, art history, and themes from science fiction. Lee was academically trained in sculpture but her interest quickly diversified into other techniques including performance art. Through her mesmerizing installations, she investigates how visionary narratives and notions of progress affect the way our world is structured both in the present and future.
AWARDS
STUDENT LEADERSHIP AWARD RECIPIENTS
Shreya Agrawal
Esther Agyei
Sophie Buchmueller
Elise Butterfield
Ále Campos
Chauncey James Daniels II
Blake Drinen
Nicole Gailė Fanelli
Eve Feldman
Eunice Ferreira
Faith Godwin
Jordan Hart
Elisabeth Heying
Iyomi Ho Ken
Ye-Bhit Hong
Kavya Kataria
Shama Kipfer-Tessler
Stella Hae Ram Kwoun
Sophia Lopez
Jason Luo
Tanya Malhotra
Mariana Mejía García
Audrey Nguyen
Ashley Peresie
Olivia Mikolai Ridge
Yan Rong
Eden Sanders
Lillian June Schumacher
Esti Shapiro
Liqi Sheng
Iris Stratman
Carly Trujillo
Danielle Tyler
Marin Williams
Tsz Yan (Winnie) Wong
Seung-eon Yi
Yinghan Zhang
STUDENT LEADERSHIP AWARD HONORABLE MENTIONS
Sidney Lynn Aldrich
Sawdah Asim
Nour Ballout
Fátima Bernal
Rachel Alyse Brown
Brandon Campbell
Jason Caternolo
Bhavna Chandramouli
Yuki Cheung
Michele R Cilione
Michela Colognese
Catherine Crain
Ngoc Minh Dang
Parker Davis
Sarah Dezember
Emily Elizabeth Dormier
Denver Dukes
Blake Fall-Conroy
Andrea Florens
Wenslo Garcia
Anna Leah Meyer Godfrey
Lam Son Hoang
Nancy Danh Huynh
Tanisha Jain
Sana Jankharia
Heath Jeong
Neysa Ray of Sunshine
Avval Kaur
Beatrice Kilkelly-Schmidt
Eujin Kim
Rachael Kim
Khoi Le
Kyung Lee
Shannon Lin
Dante Lumsden
Alinda "Adam" Mac
Sydney Macias
Abbey Poniente Monsalud
René Poindexter Haynes Berg Morrell
Qianying Niu 牛倩莹
Anna Therese Olson
Angelica Ong
Sarah Elizabeth Ort
Solbi Park
Subeen Park
Nadia Ksenia Porycky
Ruby Que
Olya Salimova
Simone Athena Scigousky
Elisabeth Yoon Ju Seonwoo
Raven Smith
Jonas Sun
Harold Taylor
Lauren E. Thomas
Amparo del Tremedal Pons Grau
Nico Watters
Megan Wong
Harrison Wyrick
Victoria Yujin Yang
Kenny Zhao
Jiaozhao Zhi
FULL-TIME FACULTY MEMBER OF THE YEAR
Sandie Chunshan Yi
PART-TIME FACULTY MEMBER OF THE YEAR /
KAREN AND JIM FRANK AWARD FOR EXCELLENCE IN TEACHING
Chekwube Danladi
JAMES NELSON RAYMOND FELLOWSHIPS
Ále Campos
MFA Performance
Kati Rauth
MFA Sculpture
MUNICIPAL ART LEAGUE FELLOWSHIP
Chase Barney
MFA Ceramics
CARRIE ELLEN TUTTLE FELLOWSHIP IN PAINTING
Jiaming You
MFA Painting & Drawing
SAIC BERLIN RESIDENCY
COMING SOON
CLAY MORRISON SCHOLARSHIP
Genevieve Glahn
MA VCS
Qinnan Zhu
MFA Fiber
WEINSTEIN MEMORIAL FELLOWSHIP IN PHOTOGRAPHY
Olivia Ridge
MFA Photography
ELDON DANHAUSEN FELLOWSHIP IN SCULPTURE
Vince Phan
MFA Sculpture
ALBA SONIC ARTS ARTIST-IN-RESIDENCE AT EXPERIMENTAL SOUND STUDIO
Friedrich Andreoni
MFA Sound
LUMINARTS VISUAL ARTS FELLOWSHIP
COMING SOON
SCHIFF FOUNDATION FELLOWSHIP FOR CRITICAL ARCHITECTURAL WRITING
COMING SOON
GRADUATING STUDENT FELLOWSHIP AWARD FOR ARTS ADMINISTRATION AND POLICY
COMING SOON
DUAL DEGREE FELLOWSHIP AWARD FOR MASTER OF ARTS IN MODERN AND CONTEMPORARY ART HISTORY AND MASTER OF ARTS IN ARTS ADMINISTRATION AND POLICY
Sophie Buchmueller
ACRE Residency
Jungwoo Lee
MFA ATS
Ruby Que
MFA FVNMA
The 2022 SAIC Pulitzer Center Campus Consortium Reporting Fellowship
Lily Lloyd Burkhalter
MFA Writing