SUNDAY, MAY 21, 2:00 P.M.
WINTRUST ARENA
200 EAST CERMAK ROAD
WELCOME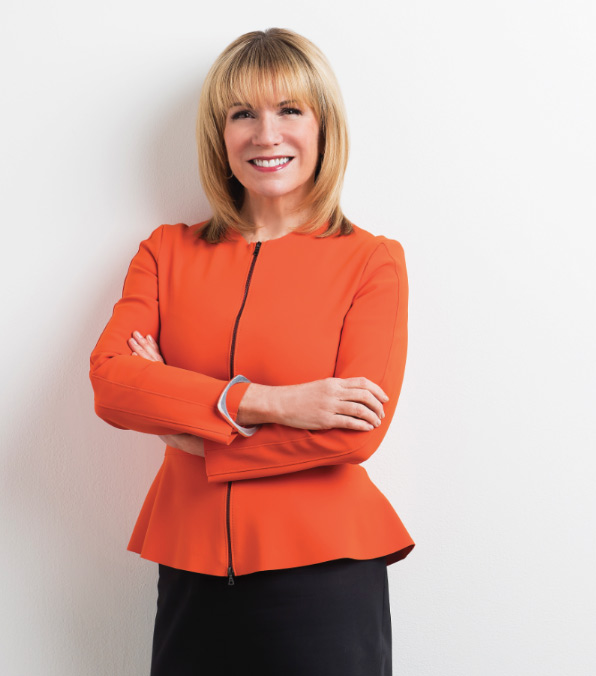 Welcome to the School of the Art Institute of Chicago (SAIC) 2023 Commencement website. This year, as in every year, Commencement is a rite of passage that honors the achievements of our graduating students as they join the more than 30,000 other alums who are already a part of SAIC's global artist citizenry.
Upon graduation, our newest graduates bring their skills, perception, and compassion to bear upon the world. As citizen artists—aware of the interconnectedness of people and the impact their work can have in shaping our shared society—the contributions they make will be inspiring, provocative, and life-affirming.
And the contributions of SAIC's graduating artists, designers, and scholars are needed, now more than ever. As you review the resources you'll find on this website, please remember these graduates' extraordinary achievements and join me in a global round of applause.
Elissa Tenny
President
CEREMONY
SUNDAY, MAY 21
WINTRUST ARENA
200 EAST CERMAK ROAD
2:00 p.m.–approximately 4:30 p.m.
Doors open at 12:30 p.m. Students must arrive by 1:15 p.m. to participate in the ceremony.
Can't make it in person? Watch the livestream by visiting this site and clicking on the livestream icon just prior to 2:00 p.m. CT.
Any person with a disability who would like to request an accommodation should contact graduation@saic.edu as soon as possible to allow adequate time to make proper arrangements.
#SAIC2023GRAD
TICKETS
Graduates receive five guest tickets, plus their own individual ticket. A ticket is required for entry. Graduates may request additional tickets during ticket pickup. Requests will be granted if space is available.
Tickets are available weekdays from April 11–May 17 from 9:00 a.m. to 6:30 p.m. at the LeRoy Neiman Center Desk, 37 South Wabash Avenue, 2nd floor. An ARTICard is required to pick up tickets.
ATTIRE
SAIC does not require a cap and gown for the ceremony. This is a celebratory event where graduates are invited to dress as they feel appropriate. Should you wish to wear a cap and gown, you may order one by visiting herffjones.com/college/saic. Orders are due by April 1. Your regalia will be delivered to SAIC and is available for pickup on May 15 and 16 in the LeRoy Neiman Center.
PHOTOGRAPHY
SAIC contracted Grad Images to take professional photos of graduates as they walk across the stage. A variety of photo packages are available for purchase. Proofs are emailed to the student's SAIC email address within one week of the ceremony. Photo options.
HOTELS
Please plan ahead for hotel accommodations. Hotel options.
ENTERING WINTRUST ARENA
Guests enter through the main entrance to the arena on the corner of Cermak Road and Indiana Avenue. Guests with mobility impairments will be assisted to an appropriate seating accommodation.
Students will enter at the north end of the arena at the corner of Indiana Avenue and 21st Street. Students will receive their seating assignment and be assisted to assigned seats. Students should arrive no later than 1:15 p.m. Directions to Wintrust Arena.
PUBLIC TRANSPORTATION
The CTA Cermak-McCormick Place Green Line Station is located at Cermak Road and State Street, two and a half blocks (0.15 miles) west of Wintrust Arena. The CTA Cermak-Chinatown Red Line Station is located 4 blocks west (0.5 miles) of Wintrust Arena and two blocks west of the Cermak-McCormick Place Green Line Station.
PARKING
Wintrust Arena has ample venue parking. Lot A is closest to the venue and has access to the pedestrian bridges to the arena. For a GPS location to Lot A, use 2301 South Prairie Avenue, Chicago, IL, 60616 as your destination. See parking options.
IMPORTANT RESTRICTIONS FOR WINTRUST ARENA
The arena strongly discourages bags or purses of any kind. Exceptions will be made for medically necessary items after proper inspection at the entrance. Any bag brought to the arena will be subject to a search. In addition, all guests and students will go through a metal detector as they enter the building. Review Wintrust's policy.
HONORARY DOCTORATES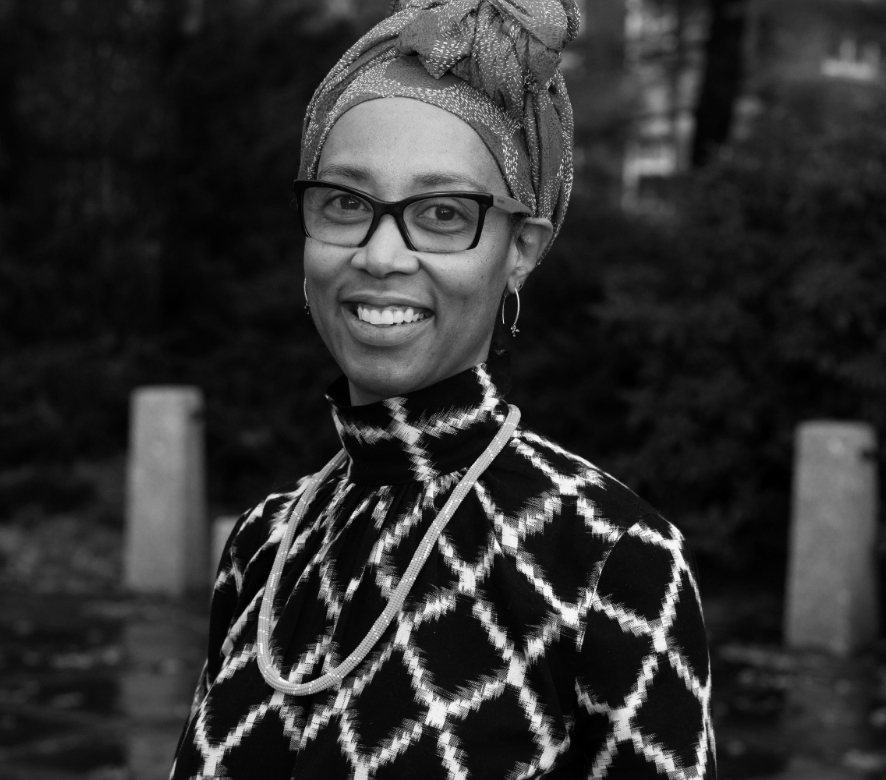 SONYA CLARK (BFA 1993) – Commencement Speaker
Sonya Clark (BFA 1993) is the Winifred L. Arms Professor of Art and Humanities at Amherst College in Massachusetts. Previously, she was a distinguished research fellow in the School of the Arts at Virginia Commonwealth University where she served as chair for the Craft/Material Studies Department for over a decade. She earned an MFA from Cranbrook Academy of Art and was honored with their Distinguished Alumni Award in 2011. Her first college degree is from Amherst College where she also received an honorary doctorate in 2015. In 2021, she was awarded additional honorary doctorates: one from Franklin and Marshall College and the other from Maine College of Art. Her work has been exhibited in over 500 museums and galleries in the Americas, Africa, Asia, Europe, and Australia. Clark is the recipient of numerous awards including a United States Artist Fellowship, Anonymous Was a Woman Award, Rappaport Prize, Art Prize, and an Art Matters Grant. She has made work alongside creative individuals at the Red Gate Residency in China, the BAU Camargo Residency in France, the Rockefeller Foundation Bellagio Residency in Italy, the Smithsonian Artist Research Fellowship, the Civitella Ranieri Residency in Italy, the Yaddo Residency, the Affiliate Fellowship at the American Academy in Rome, and the Black Rock Senegal Residency Fellowship. Her work has been favorably reviewed in the New York Times, Le Monde, Sculpture, Art in America, Philadelphia Inquirer, Time Magazine, Los Angeles Times, Hyperallergic, Mother Jones, Huffington Post, ArtForum, PBS, NPR, BBC, and many others.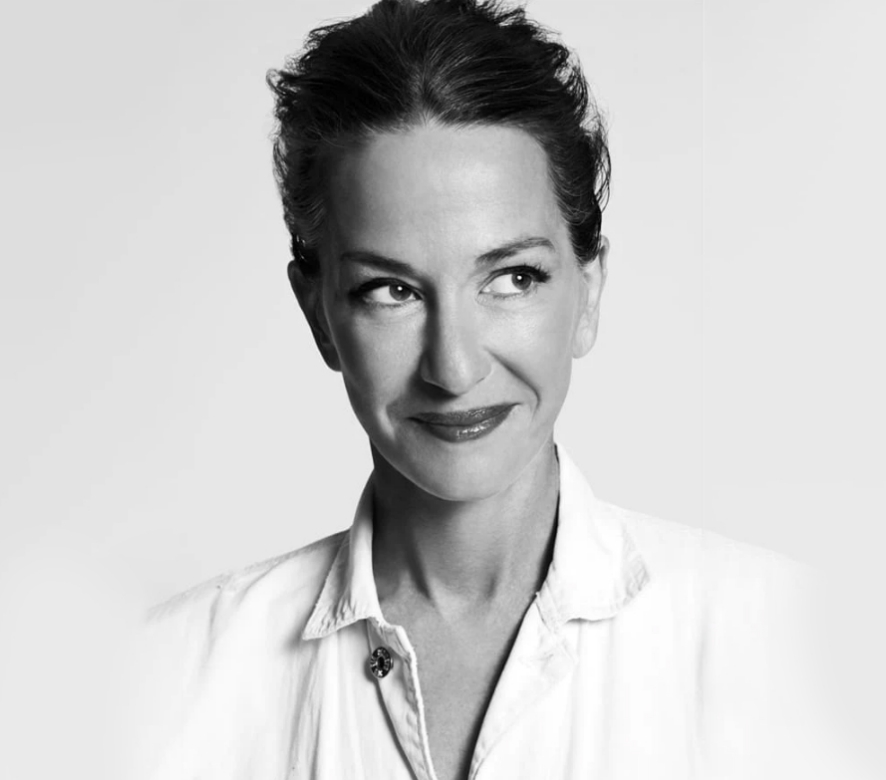 CYNTHIA ROWLEY (BFA 1981)
Cynthia Rowley began her career in fashion while studying at the School of the Art Institute of Chicago (where she had every intention of becoming a painter). After graduation, she took what little seed money she had and moved to New York City to start her eponymous fashion brand. Whether she's exploring on a far-flung getaway, surfing secret spots in exotic destinations, or scuba-diving in an arctic glacier, it's safe to say the designer is known to take risks. It's this unparalleled sense of adventure that effortlessly translates into the spirit of the brand through a playful assortment of pretty dresses, beachy separates, and swim/surf. Cynthia Rowley has gone on to win numerous accolades including a CFDA Award and Designer of the Year at the American Image Awards. She is also a best-selling author and has appeared on numerous television shows.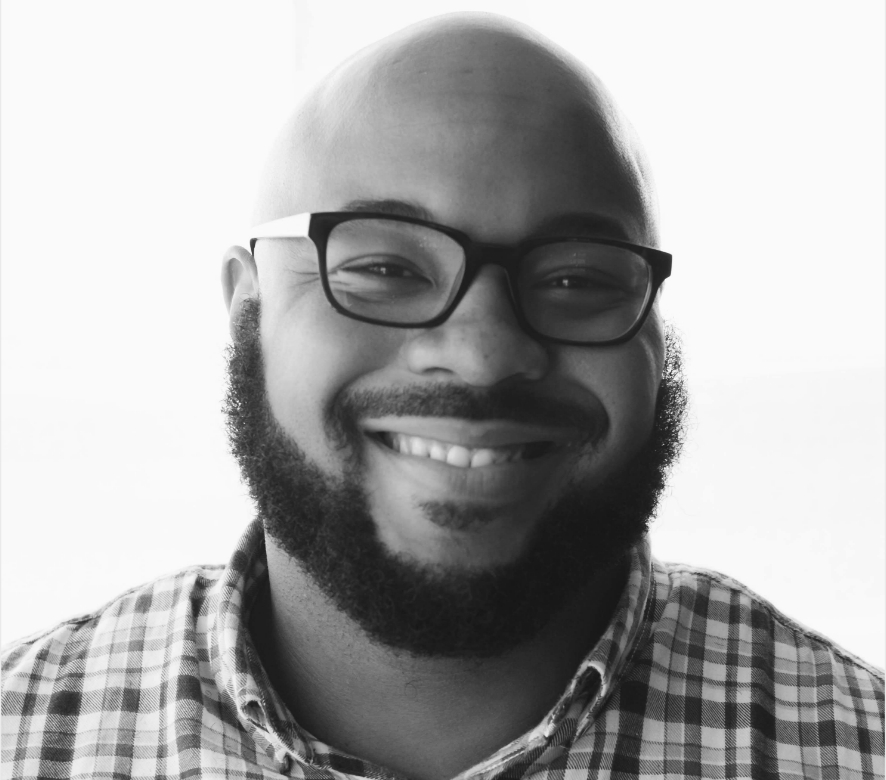 NATE MARSHALL
Nate Marshall is a writer, editor, and educator from the South Side of Chicago. He is the award-winning author of two full-length books of poems, Finna and Wild Hundreds. He is an editor of The BreakBeat Poets: New American Poetry in the Age of Hip-Hop. He is also co-author (with Eve L. Ewing) of the play No Blue Memories: The Life of Gwendolyn Brooks. Marshall is an assistant professor in the creative writing program at The University of Wisconsin-Madison. His work has been published in Chicago Magazine, The Chicago Tribune, and elsewhere.
AWARDS
STUDENT LEADERSHIP AWARDS
Marley Anderson
Nimrod Astarhan
Teg Barone
Camille Billie
Emrys Brandt
Fernanda Carvalho Santos
Hwiy Chang
Jj Galloway
Caeli Harris
Miran Hassan
Felix Horan
Kate Humphrey
Nakiyah Jordan
Clayton Kennedy
Nell Kessenich
Seunga Kim
Sumin Kim
Youn Woo Lee
Kristen Lee
Shijing Li
Adel Machacca
Jamie Mcfarland
Yael Munoz
Chloe Oslin
Hariz Raof
Reilly Ribeiro
Garret Roberts
Ana Rodriguez
Devishi Seth
Oona Taper
Nikki Telegan
Gabriela Trinidad-Pérez
Parker Yamasaki
Yixiao Yao
Yuri Yi
STUDENT LEADERSHIP AWARDS 2023 HONORABLE MENTIONS
Anushka Agarwal
Inés Arango
Lexie Billie
Ceilidh Birkhahn
Jordan Brown
Laura Bustamante
Tallulah Cartalucca
Lex Chilson
Dave Cwiok
Clara Emery
Mckenzie Fitz
Sarita Garcia
Andy Giovale
Sarah Goodermuth
Shreya Cupta
Yaiurvi Haritwal zsa zsa Helmin
Natalie Jeng
Yiju Jung
Uma Kamat
Sarina Keightley
Julie Kim
Soo Yeon Kim
Ketaki Kulkarni
Christine Magill
Jennessa Martinez
Alexandria McLendon
Jonas Meuller-Ahlheim
Breanna Moldoch
Samantha Mustacchio
Andrea Nunes
Jung Rouk (Ryan) Oh
Alexandra Orel Kelling
Michael Orr
Vincentius Orson
Suju Park
Astha Patel
Carissa Pinckney
Briana Pizarro
Dinah Polhemus
Helen Sanchez-Cortes
Yuen Ka Ser
Sophia Shin
Edward Sin
1-Peng Tang
Star Tsiopos
Clark Woods
Elisabete Yoon Ju Seonwoo
Esraa Youseff
Milica Zekic
Kilong Tim Zhang
Yiwei Leo Wang
JAMES NELSON RAYMOND FELLOWSHIP
Luke Agada
Cheuk Yan Cherry Tung
MUNICIPAL ART LEAGUE FELLOWSHIP
Autumn Ahn
Nimrod Astarhan
Sebastian Thomas
BERLIN INSTITUT FÜR ALLES MÖGLICHE RESIDENCY AWARD
Florence Woolly
JOHANNESBURG GALLERY MOMO RESIDENCY AWARD
Samara Huggins
AIA MEDAL OF EXCELLENCE
Rui Wang
BEST MASTER OF ARCHITECTURE THESIS
Jordan Vela
BEST MASTER OF ARCHITECTURE WITH AN EMPHASIS IN INTERIOR ARCHITECTURE THESIS
Ziqi Huang
SAIC MASTER OF ARTS IN TEACHING FELLOWSHIP
Aichi Hsu
Hannah Levine-Drizin
Ava Lonergan
SAIC MASTER OF ARTS IN ART EDUCATION FELLOWSHIP
Weisong Cheng
Archa Desai
Sarita Garcia
SAIC MASTER IN ART THERAPY AND COUNSELING FELLOWSHIP
Leah Renee Jones
Jennessa Ilya Martinez
HILGOS AWARD
Boram Kim
Anna Seo
Warocha Soontornsiri
MASTER OF ARTS IN ARTS ADMINISTRATION AND POLICY FELLOWSHIP
Sidney Garrett
Jamila Johnson
Alice Matthews
Jing Shi
LUMINARTS GRADUATE FELLOWSHIP
Rojae Li
FASHION COUNCIL GRADUATE FELLOWSHIP
Minmin Han, Seonyoung Lee
NICNAC AWARD
Hai-Wen Lin
THESIS RESEARCH FELLOWSHIP
Mira Koster
Izzy Pieniadz
MENCOFF FAMILY INTERNSHIPS IN HISTORIC AND CULTURAL PRESERVATION
Umer Bhatti
Tom McGrath
ROADS SCHOLARSHIP FOR TRAVEL AND THE STUDY OF VERNACULAR ART ENVIRONMENTS (BETTER HOMES AND GARDENS)
Mira Koster
SIR ROBERT J. LOESCHER AWARD FOR INTERNATIONAL RESEARCH
Jessica Zi Chen
Clayton Kennedy
STUDENT THESIS RESEARCH AND TRAVEL AWARD
Kathryn Cua
Amanda Mendelsohn
Ivonne "Alivé" Piliado Santana
Christina Stavros
Gabriela Trinidad-Perez
WEINSTEIN MEMORIAL FELLOWSHIP
Kat Bawden
JAMIE TUTTLE FELLOWSHIP
Galit Aloni
BERLIN INSTITUT FÜR ALLES MÖGLICHE RESIDENCY IN PHOTOGRAPHY AWARD
I-Peng Tang
ELDON DANHAUSEN SCULPTURE FELLOWSHIP
Dylan Languell
ALBA ARTIST RESIDENCY AWARD
Dorothy Carlos