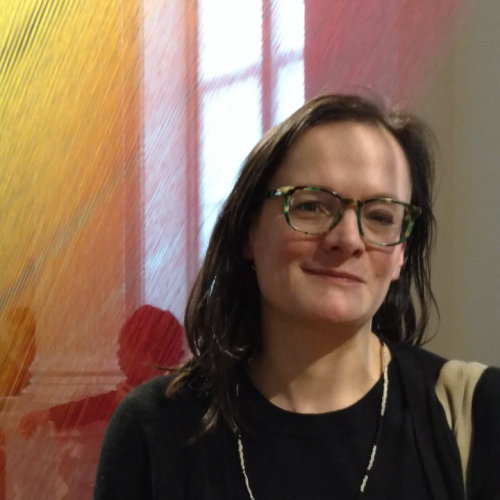 Bess Williamson
Professor, Art History, Theory, and Criticism
---

Bess Williamson has been teaching at SAIC since 2012. She took her sabbatical during the 2021 Academic Year.


Bess Williamson is a historian of design and material culture with a particular interest in social and political concerns in design, including environmental, labor, justice, and rights issues as they shape and are shaped by spaces and things. Her research examines how the concept of "access" is valued in contemporary design and what its consequences mean for the everyday lives of disabled people.
Williamson is the co-editor of Making Disability Modern: Design Histories, a collection of case studies of objects, buildings, and systems that reflect changing design approaches to disability from the 18th century to the present. Her first book, Accessible America: A History of Disability and Design, which explores the history of design responses to disability rights from 1945 to recent times, was published in 2019. In a new project, she is exploring the relationships between caregiving and design.
Education
2011 PhD, History of American Civilization, The University of Delaware
2007 MA, History, The University of Delaware
2005 MA, History of Decorative Arts and Design, Parsons School of Design/Cooper-Hewitt, National Design Museum
1998 BA, History/Visual Arts, Brown University
Notable Classes Taught:
Arts Domestica: Clothing Cooking Caring
Designing Disability: History to Now
Extraordinary Bodies: Disability/Art/Design
The Design of Politics