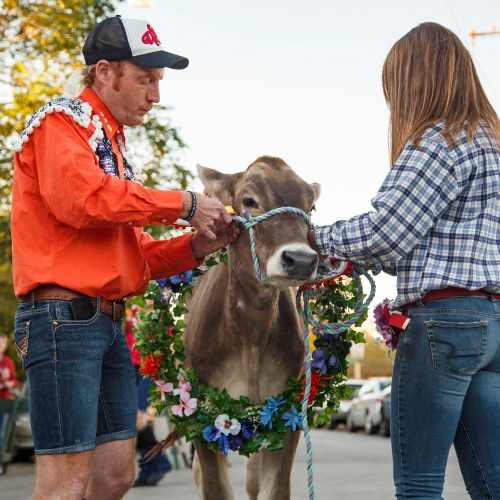 Mark Jeffery
Full Professor, Performance
---

Mark Jeffery has been teaching at SAIC since 1999. He took his sabbatical during the 2020 Academic Year.


Mark Jeffery is a performance artist, curator, and educator who is a frequent developer of unconventional collaborations with artists, scholars, dancers, choreographers, and writers. His work is often research-based and examines the ways in which performances have historically been centered around interdisciplinarity. The result is a vocabulary of labor gestures developed from investigations into disappearing working class iconographies. Jeffery considers performers as conduits that others outside the department may migrate towards and leave with newfound perspectives on their own practice. His recent work involved collaborations with Lucy Cash on Last Milk, as well as a series of drawings with Iris Bernblum.
Jeffery has performed and exhibited at 606 Trail, Chicago, IL; Alfred De Vrove, Prague; Australian Centre for Moving Image, Melbourne; Chisenhale Dance Space, London; Graham Foundation, Chicago, IL; International Museum of Surgical Science, Chicago, IL; Performance Arcade, Wellington, NZ; and the Victoria and Albert Museum, London. He was a member of the internationally renowned Goat Island Performance Group from 1996 to 2009. In 2012, he co-founded the language, performance, and technology collective Anatomical Theaters of Mixed Reality (ATOM-r) with writer and digital artist Judd Morrissey. He is also the organizer of the IN>TIME Tri Annual performance festival hosted by multiple venues in Chicago, which had its last edition in winter of 2019. Since 2018, Jeffery has run a DIY Performance, Sound, Video and Art space out of his home called Ohklahomo that always provides dinner as well. Beginning in 2019, he has collaborated with Kelly Kaczinski and Shannon Stratton on a slow, long project called Living Within the Play at The Poor Farm in Wisconsin. Jeffery is currently the Chair of SAIC's Performance Department.
Education
1994 BA Visual Performance with Honors, Dartington College of Arts
Notable Classes Taught:
Abandoned Practices
Goat Island Summer School
Mixed Reality Performance
Performing the Document
Performing the Rural
Quivering Bodies