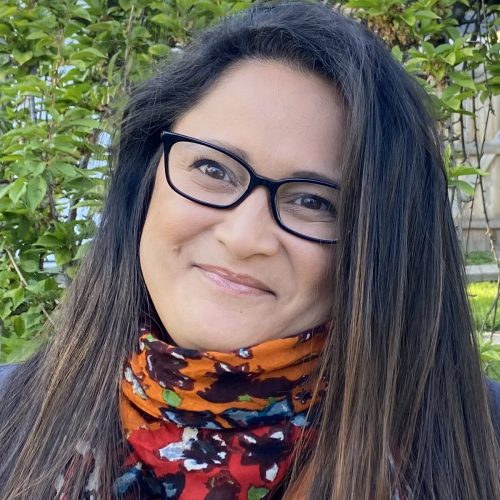 Melissa Raman Molitor
Associate Professor, Adj., Art Therapy and Counseling
---

Melissa Raman Molitor has been teaching at SAIC since 2003. She took her sabbatical during the 2020 Academic Year.


Melissa is an Associate Professor, Adj. at the School of the Art Institute of Chicago (SAIC) and a founding director of Kids Create Change, a non-profit organization dedicated to advancing social justice learning in young people through the arts.  She is the founder of the Kitchen Table Stories Project, an initiative created to increase the visibility and representation of the local Asian, South Asian, Pacific Islander American community and amplify the stories that center their histories and lived experiences.  Melissa was awarded the 2021-2022 Curatorial Fellowship at the Evanston Art Center, and currently serves on the Evanston City Arts Council.  She holds a BA in Psychology and a BFA with a concentration in ceramics and photography from the University of Michigan.  She received an MA in Art Therapy from SAIC and is a registered, board-certified art therapist and licensed clinical professional counselor.
Melissa's art and professional practices coalesce in the creation of liminal spaces that employ art as a form of critical consciousness and healing justice.  Her art making involves the exploration of personal and collective identity through fibers and assemblage.  Informed by traditional art and ritual practices her work explores the mapping of cross-cultural journeys and the process of creative placemaking.  Her therapeutic work draws on the power of art in fostering human connection and community care, and employing multimedia to engage people in discourse and action towards racial equity and social justice.
Education
1999 MAAT, School of the Art Institute of Chicago
1997 BA/BFA, University of Michigan
Notable Classes Taught:
Ritual and Art Making in Healing
Becoming Human: Evolving Conceptions of Human Development
Graduate Thesis I and II
Art Therapy Fieldwork I and II
Art Therapy Graduate Projects