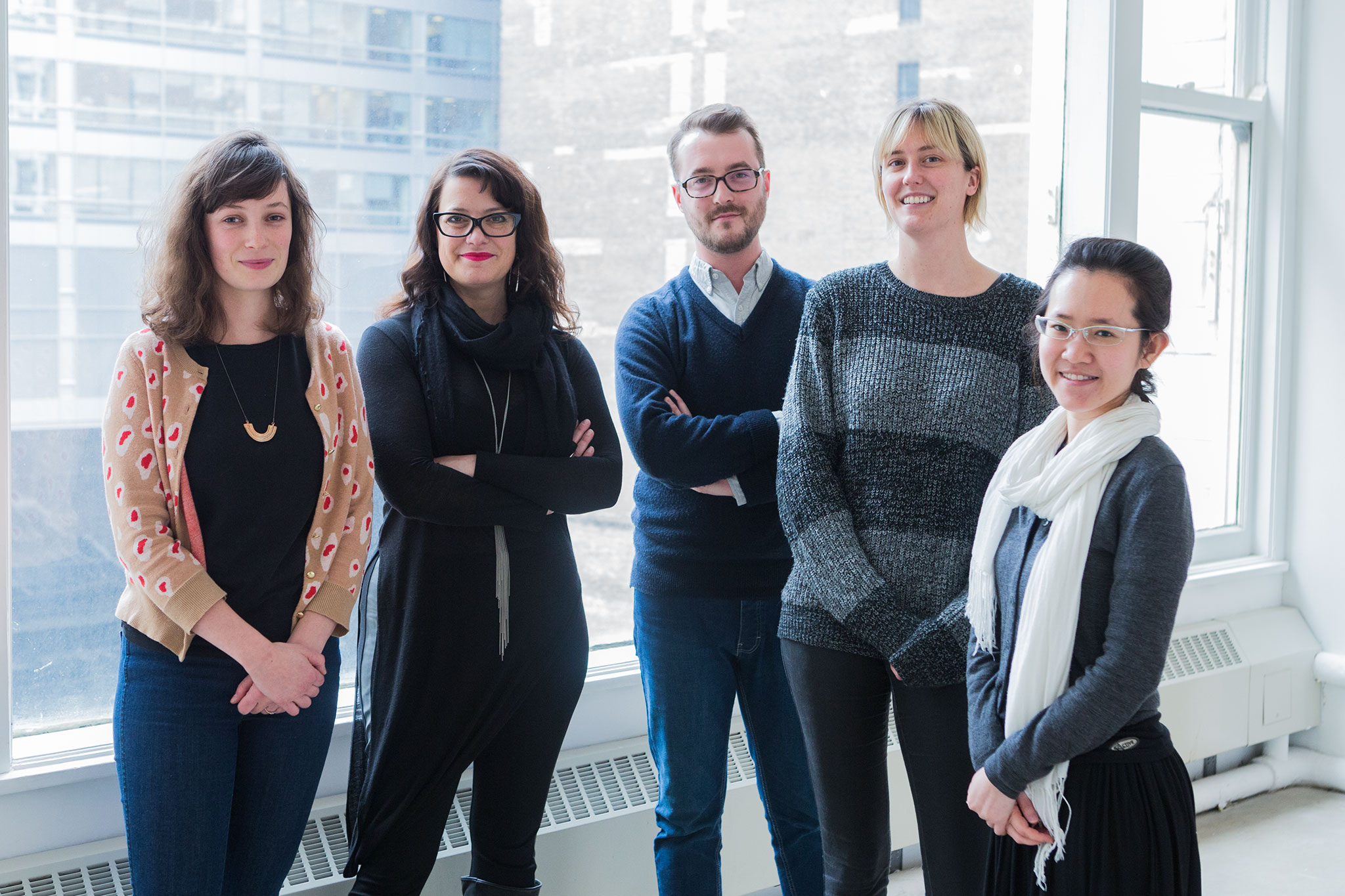 A Conversation with Irene Hofmann
By Graduate Curatorial Assistants: Jacelyn Kee, Ariella Miller, Sarah Skaggs, and Ian Gabriel Wilson
When asked to consider being a Guest Curator for the 2016 MFA show, Irene Hofmann, Phillips Director and Chief Curator of SITE Santa Fe, says "it was pretty easy to say yes." Working closely with living artists and the community has been a recurring theme in Hofmann's multifaceted career as curator, exhibition organizer, writer, arts administrator, and museum director. Hofmann remarked that her curatorial experience with the students at Cranbrook Academy of Art early in her professional life as the curator of the adjacent Cranbrook Art Museum has stuck with her to this day. She tackled the MFA show at Cranbrook every year, adding that "it was extreme curating," but a very meaningful experience for all involved.
As the sole mediator between dozens of emerging artists and a museum she was charged with caring for, Hofmann chose to personally engage with every exhibiting artist. By spending time in studios, understanding artists' concerns and visions, and embedding herself in both the museum and the school, she established a methodology, where before, there had been none. Predicated on respect for the culture around artists' learning, she created a curatorial system that found common ground between the work of the curator and the work of a community of artists.
Since taking the helm in 2010 at SITE Santa Fe, Hofmann has created SITElines, a reimaging of SITE's long-standing biennial exhibition that introduced a new focus on contemporary art from the Americas, an expanded research and community-engagement infrastructure, and a collaborative approach to curating.  Artnews has described her as "upending the model of the biennial." In Hofmann's words, SITElines examines "what is most urgent to art today." In many ways, her inclination to embed herself in the creative communities within and around various institutions and artists, has continued to magnify the impact of her collaborative approach to curating and firmly locate it within the spaces and geographies she is engaging.
In November, our curatorial team sat down with Hofmann and asked her to reflect on some of the lessons learned over the course of her career. She began by explaining that early on she tended to spend about five years in each position. This timeframe allowed for the depth to understand the working nuances of each institution, while maintaining the mobility necessary for her to discover the curatorial values she considers imperative for organizations exhibiting contemporary art. "My career has been about relationships," Hofmann says. The relationships she has built with artists over time creates a culture of trust that allows for risk-taking in her exhibition making. "What we do here [at SITE Santa Fe] in particular is work with artists on new commissions. That requires a significant amount of trust. I have to trust them; they have to trust me—and that doesn't come with someone sending you a package in the mail. Most of the artists that have had major projects at SITE during the time I've been there, I've known for many years. I've been following their careers and have a deep understanding of their work. This is why my donors and my audience trust me when we begin an ambitious or long-term project with an artist. We invest a lot of resources in these projects and at the outset we don't always know where the project will lead us or what it will produce.  While this might be risky for many institutions, these are risks we are comfortable making to allow artists to experiment, innovate, and push boundaries. ."
Much of her curatorial work over the years has been collaborative in nature and her work with SITE's biennial is no different. While it may not be the easiest way, Hofmann believes that curatorial collaboration is much more rewarding in the end. "Curatorial collaborations are harder." Hofmann told us. "It's not always the most efficient way to work, and yet, if one can negotiate how to work together, how to bring forward all of the voices at the table, there is so much to be gained from the exchange. Having been part of orchestrating curatorial collaborations at SITE, what we can learn from each other is amazing."
These collaborative sensibilities extend not just toward fellow curators, but also toward the artists whose practices she encounters and exhibits. Hofmann's methods of producing an exhibition seem to center around the maker as much as what is made. She argues for the need for reciprocal relationships when she says: "when we really engage with the artist, we build a relationship and become an advocate for their work."
Ultimately, Hofmann's identity as a curator who works across continents and developments in contemporary creative practice appears predicated upon a commitment to the needs of artists and an embeddedness in institutions with an awareness of their cultural geographies. Her emphasis on the curator's charge to listen deeply and actively communicate are imperative to an exhibition with the breadth and scale of this spring's MFA Show.
Jacelyn Kee (MA Arts Administration and Policy, 2016)
Ariella Miller (MA Art Education, 2016)
Sarah Skaggs (MA Arts Administration and Policy, 2016)
Ian Gabriel Wilson (Dual MA Art History, Theory and Criticism and Arts Administration and Policy, 2017)