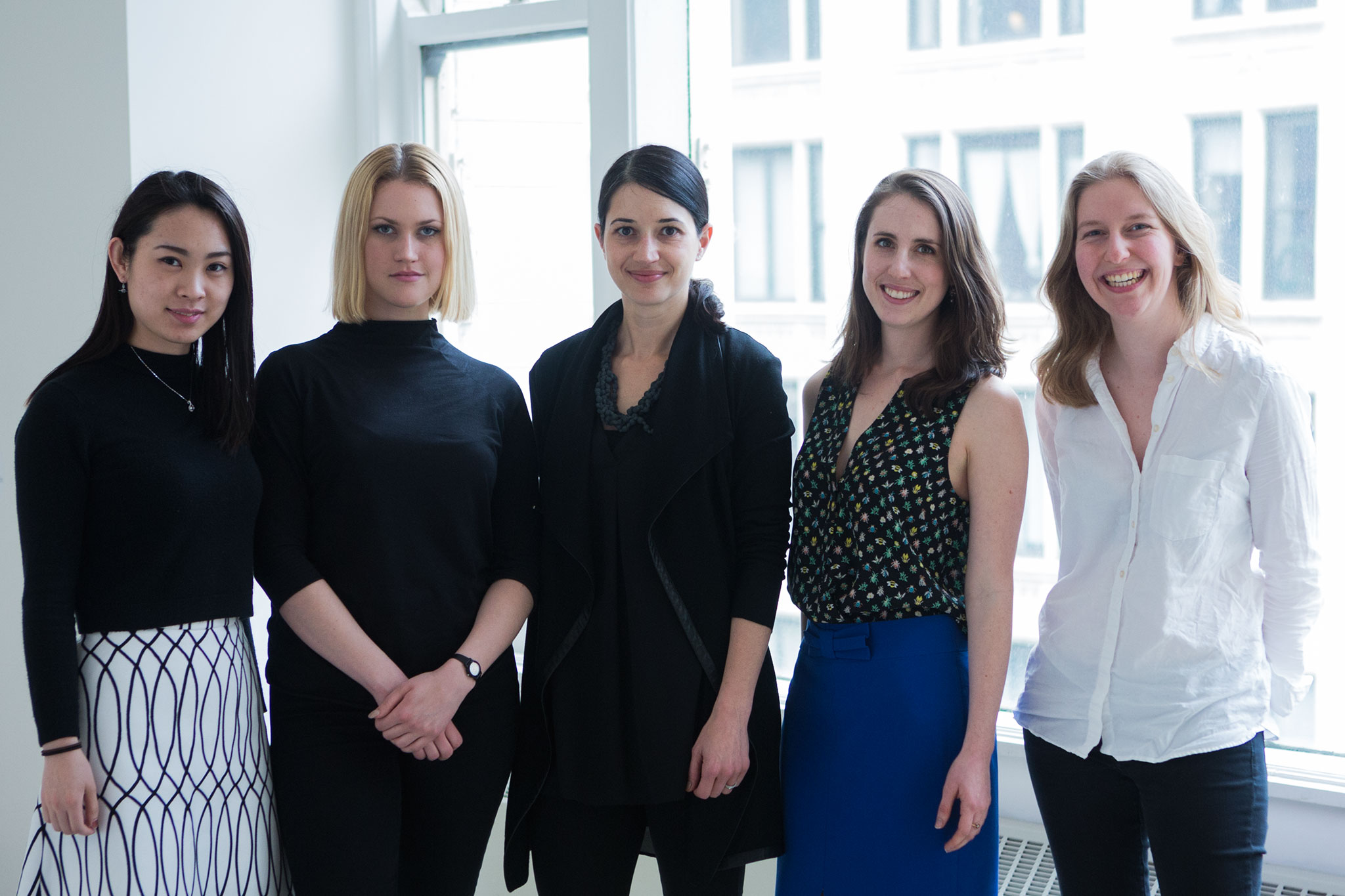 A Conversation with Michal Raz-Russo
By Graduate Curatorial Assistants: Frances Dorenbaum, Zoe Goldman, Veronica Sines, and Xinqi Tao
Michal Raz-Russo is the the Assistant Curator of Photography at the Art Institute of Chicago. We sat down with Michal last fall to find out more about her background and approach to research, working with artists, and exhibition planning.
In her current role, she curates exhibitions across the history of photography. Her curatorial research has covered topics ranging from vernacular forms of photography to representations of race in images. She is also curator of the ongoing Ruttenberg Contemporary Photography Series, which showcases new work by contemporary artists. Given the variety of projects she engages in—ranging from research-intensive historic exhibitions to those that involve close collaboration with an artist—the ways in which these link and inform one another is an exciting part of her practice. In a sense, putting together the MFA show is about a similar process of discovery.
For Raz-Russo, one of the most exciting aspects of working on a group exhibition such as the MFA Show is the opportunity to collaboratively forge connections between artists' projects. Importantly, she sees curating as equal parts risk-taking and editing or rather, "a delicate balance of both." When asked about her approach to exhibitions, she remarked that the most interesting part of the process is seeing how the project shifts over time and "what ends up turning upside down everything you thought you had figured out at the outset." She believes conversation, collaboration, and flexibility are key to the process, adding, "of course you need to define your parameters and pose the questions your project seeks to answer, but make sure you also maintain an openness—unexpected ideas and challenges often lead to a stronger version of your work."
While her path to a curatorial career had many twists and turns—she earned a degree in architecture and completed SAIC's graduate Art History and Arts Administration program eight years later—she points out that the experiences along the way have an ongoing influence on the curatorial projects she undertakes. To that end, she encouraged us to "have regular conversations with colleagues, form relationships with artists over time, and get out and see as much as you can—over time, threads will emerge that will help form your curatorial vision."
With this in mind, we look forward to our ongoing conversations and working together to produce the 2016 MFA show.
Frances Dorenbaum (MA Art History, Theory and Criticism, 2016)
Zoe Goldman (Dual MA Art History, Theory and Criticism and Arts Administration and Policy, 2017)
Veronica Sines (MA Art History, Theory and Criticism, 2016)
Xinqi Tao (MA Arts Administration and Policy, 2016)