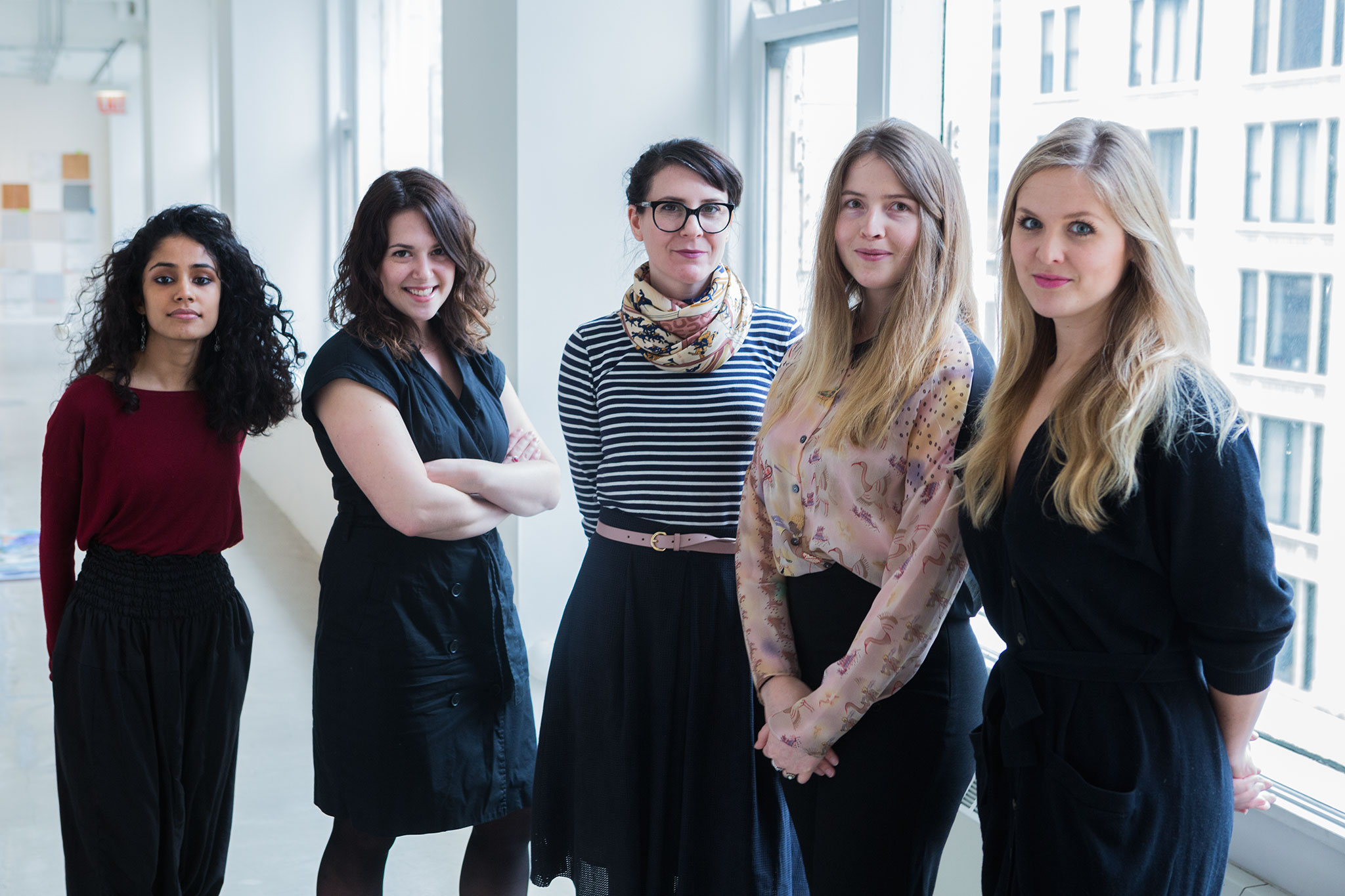 A Conversation with Kelly Shindler
By Graduate Curatorial Assistants: Annalise Flynn, Lydia Gordon, Zeenat Nagree, and Lara Schoorl.
After earning her BA in English Literature from the University of North Carolina, Chapel Hill, Kelly Shindler moved to New York to pursue a career in the film industry. Her introduction to contemporary art was through Art21, where she started as a production coordinator in 2003. Production and programming with Art21 put Shindler in contact with such artists as Mel Chin, Oliver Herring, and Charles Atlas. It is through this experience that she began to develop meaningful relationships with visual artists. The experience propelled her towards curating, and Shindler enrolled in the Art History and Arts Administration program at SAIC in 2008. She is currently Associate Curator at the Contemporary Art Museum, St. Louis.
Collaboration frames Shindler's curatorial practice. She places great value upon her relationships with artists. "It starts far in advance and continues well beyond the life of an exhibition," she explained. As a curator, she believes it is her responsibility to help artists realize their vision by "privileging their agency in the exhibition-making process." Shindler views her curatorial experiences as looking through a humanist lens, emphasizing the artist's perspective on the human condition. Her practice begins with establishing an artist-curator relationship and "telescopes out from there," always making sure to start with the artists themselves, supporting their ideas about their work. Shindler says she's keen to take on a "supporting role" in "framing and contextualizing, creating larger scholarship and discourse around an artist's practice and bringing visibility to their work."
It is through creating a "dynamic relationship" with artists that Shindler feels she can create a more compelling experience for the audience. So while curation begins with the work as the foundation, she feels a curator is responsible for adding the layers that create points of access for understanding the significance of that work. The curator must provide the opportunity for the dissemination of that work to a public audience in hopes of encouraging a dialogue about an artist's practice.
Contemplating Shindler's ideas of the role of the curator as both a framer and a realizer of the artist's vision, there seems a physicality in the experience that Shindler as a curator undergoes each time and wants to bring to the viewer. "I'm interested in art that is perplexing or even a bit aggressive when you first encounter it, but that somehow— through its visceral qualities—allows something more profound to shine through." So rather than creating a solely conceptual narrative, Shindler equally focuses on the materiality and presence of the work, and how the sensibilities of the artists and their work reflect on the human condition, the environment, or history "to create an exhibition that is full of texture and wonder."
Perhaps Shindler's position as a curator resembles that of a translator: not that of an infantalizing translator, imposing meaning onto the work and directing a closed reading, but rather of one that assumes and embraces an inherent failure of translation. Shindler is a curator who listens and articulates, who is embracing a void between artists and curator, and who uses that as a space in which to prompt conversation.
A group exhibition allows for such conversations to take place. Shindler is currently working on a show featuring around 20 artists, but it is SAIC's MFA exhibition that will be her largest curatorial endeavor thus far. Cognizant of the unique challenges that a joint presentation of more than 120 artists presents, Shindler nevertheless sees a group show of this scale as an opportunity for both curators and artists alike. "What is wonderful about group shows is that you can take a really disparate experience or context and create connections," Shindler remarked. "That's a lot of what we do as curators—connect the dots, create affinities between works and practices, trace narrative arcs through objects or dematerialized practices. It is through both the connections and juxtapositions that we can discover and generate new insights into an artist's practice and, by extension, ways of making and being in the world."
What about the diverse visions of different curators who come together to undertake such a large exhibition as an MFA show? In Shindler's experience, co-curating has always provided a chance to expand the scope of her projects, share resources and knowledge, and develop common ideas and interests. Shindler recently organized a monographic exhibition of work by Iranian-American artist Tala Madani with Henriette Huldisch of the MIT List Visual Arts Center, opening in May 2016 following an earlier iteration at CAM this past spring. This arrangement has allowed both curators to not only learn from each other, but also, more significantly, to increase the visibility of this artist through her first solo American museum exhibition and accompanying catalogue. As Shindler points out, "Artmaking doesn't happen in a vacuum and neither does curating."
Annalise Flynn (MA Art History, Theory and Criticism, 2016)
Lydia Gordon (Dual MA Art History, Theory and Criticism and Arts Administration and Policy, 2017)
Zeenat Nagree (MA Art History, Theory and Criticism, 2016)
Lara Schoorl (MA Art History, Theory and Criticism, 2016)