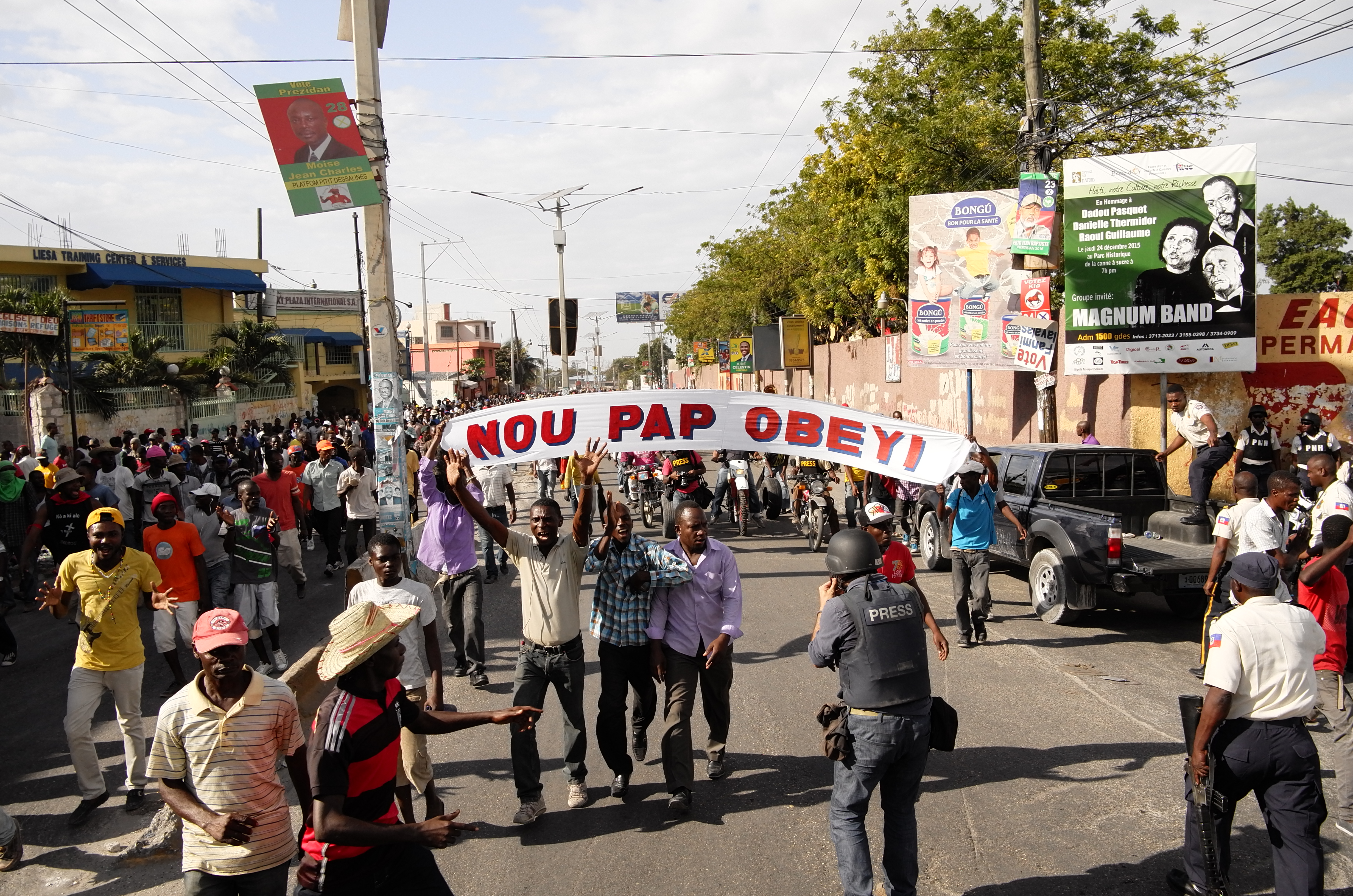 Frente 3 de Fevereiro, Nou Pap Obeyi [No Vamos Obedecer / We Will Not Obey] action, 2015. Photo: Daniel Lima. Courtesy of the artists.
Free and open to the public
Monday, October 1, 12:00 p.m.
Sullivan Galleries
Join exhibition curator Bill Kelley Jr. for a walk through of the exhibition and discussion of the works on view.
Talking to Action: Art, Pedagogy, and Activism in the Americas is curated by Bill Kelley, Jr., curator and lead
researcher with Karen Moss, consulting curator. Talking to Action is organized by Ben Maltz Gallery at Otis College
of Art and Design as part of Pacific Standard Time: LA/LA, and managed as a traveling exhibition by Independent
Curators International (ICI). The exhibition and tour are made possible, in part, with the generous support of
the Getty Foundation, PST: LA/LA presenting sponsor Bank of America, the ICI Board of Trustees, and ICI's
International Forum. The presentation at SAIC includes additional projects by artists Maria Gaspar and Pedro
Reyes, and has been organized by the Department of Exhibitions curators Hannah Barco and Trevor Martin with
Graduate Curatorial Assistants Almudena Caso Burbano (MA 2019) and Carlos Salazar Lermont (Dual MA 2019).
See more
Exhibition Events